Advertising a job online is a great way to fill it fast. Job boards give companies access to huge audiences, as well as the ability to fine-tune a job advertisement and reach the people most likely to have the skills and qualifications necessary. Check out our list of the top 10 job boards and information on how to post a job.
Special Offer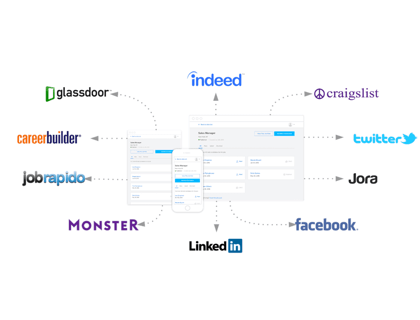 Post Jobs for FREE
Completely free trial, no card required.
Reach over 150 million candidates.
Where to Advertise Jobs:
| Our Rank | Job Board Name | Details |
| --- | --- | --- |
| 1. | | Indeed is one of the largest and most popular job search sites in the UK and abroad. With over 250 million visitors each month, the site offers employers access to a huge candidate database. Indeed offers free postings as well as sponsored posts that you pay for only when someone clicks on your ad. |
| 2. | | Glassdoor is a job posting site as well as an employee review website. Businesses can create and upload a business profile, post jobs, and see what employees are saying about them. Glassdoor offers a 7-day three-post trial after which pricing starts at $199.00 per month. |
| 3. | | Universal Jobmatch, now called Find a Job, is a government-run job posting site for businesses in the UK. The site is free to use and unique to the UK. |
| 4. | | Google for Jobs is an embedded feature of the Google search engine. Jobs that you post on your company website or a third-party site can be optimized for Google searches and found by candidates in your area. |
| 5. | | Totaljobs is one of the UK's leading job boards. It attracts millions of viewers each month with job search options and browsing capabilities. For businesses, job postings start at £99.00 per month. |
| 6. | | Reed is one of the most established, job posting sites in the UK. Founded by Sir Alec Reed, the site offers job seekers career advice, online courses, and a job search directory. Employers can browse CV's and post jobs with prices starting at £150. |
| 7. | | CV Library is one of the oldest job posting sites in the UK. Job seekers can search for jobs by industry, location, popularity, or by company. For recruiters, CV Library offers a comprehensive CV database as well as job posting options starting at £69. |
| 8. | | Whatjobs? is a internationally recognized job search engine for job seekers across the globe. When you post a job, your vacancy is sent to a network of over 1000 employment-related partners including Facebook, LinkedIn, and Google for Jobs. Basic posts are free with an option to pay for additional features. |
| 9. | | Jobsite is UK job search site that has partnered with TotalJobs and uses the same network. It offers employers access to a massive candidate database with 6-week job postings and a CV database. Pricing starts at £149.00. |
| 10. | | Fish4Jobs is the official job site of Reach Plc in the UK. The site focuses on local postings with options to advertise your vacancy in a regional newspaper and online. Pricing starts at £150.00. |
How to Advertise a Job:
1. Start by writing an effective job advertisement.
If you want to target the most appropriate candidates, you will need to write a job ad that is clear and direct. Use the job description as a guide and include all the relevant information such as the type and level of the job, list of requirements, experience, education, and a brief description of your company.
The easiest way to ensure you have all the information you need is to use a job posting template. Remember to customize your job advert with language and information that your target audience will with identity with.
2. Advertise internally.
Once you have a killer job advertisement, you may want to send it out to your staff, customers, and business liaisons first. One of your staff members may be suitable for the role or may know someone in the industry with the right experience for the job. Your business partners will also have a large candidate database that you can tap into with a well-worded email and job description.
3. Post on your company website.
Posting your job ad on your company website is an excellent way to attract interested candidates that may be actively looking for a position in your industry. You can also add structured data to your job postings to ensure that your advertisement is indexed by Google for Jobs.
4. Advertise on job boards.
Advertising on job boards is by far the most effective way to attract qualified candidates. There are both free and paid options available, depending on the type of posting you want, the reach, and the duration of your advertisement. Many job boards also give you the option of loading your company profile and browsing resumes from candidates actively seeking positions in your industry.
5. Post on social networking sites.
Posting your job ad on Facebook, LinkedIn, and other social networking sites is another great way to reach qualified candidates. Make sure you update your company profiles regularly and remain active online. This will ensure people follow your page and check in regularly for job openings.
FAQs:
What is the best way to advertise a job opening?
How can I advertise a job for free?
Post your add on free job boards including:
How long should I advertise a job for?
Two to three weeks seems to be the standard practice. Some job posting sites keep ads live for 30 days, after which they expire or are extended.
How do I advertise a job on Google?
You can post a job on your website's career page and use structured data to ensure your job add is indexed by Google for Jobs. See our guide for using Google for Jobs.
Do you need to advertise a job vacancy?
There is no law that says you must advertise a vacancy, but doing so does improve your chances of recruiting the best talent for the position.
Do you have to advertise a job internally?
No, but it is good practice to notify existing employees of an opening to give them the opportunity to apply for the position if they'd like to.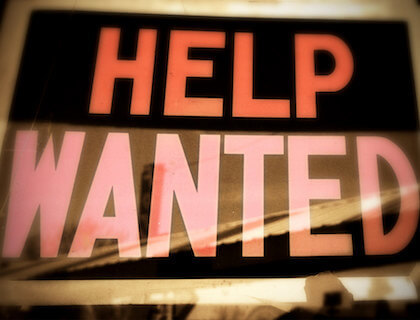 What is the best site to post a job?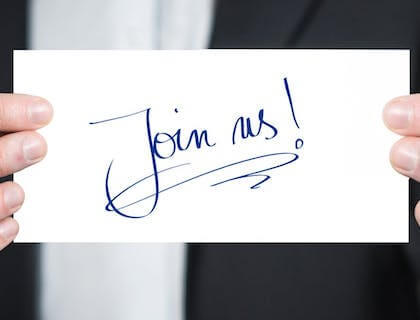 How do I create a job advertisement?
Create a title that defines the job and includes a detail that's attractive to candidates.
Write an opening paragraph that sells the best aspects of the job.
List only qualifications and skills that are absolutely necessary.
List the salary and benefits offered.
Include a short paragraph about the team they'll be working with.
Include a short paragraph about the workspace.
Recap reasons candidates should apply.
What is a job advert?
A job advert is used for advertising a job vacancy. It is different from a job description in that it focuses on attracting applicants for open positions, rather than just describing the job for internal use at a company or organization.
What is the relevance of a job advert for my business?
A job advert not only provides details about an open position, but it also describes your company and the benefits you offer, supporting your employer branding.
How much would posting a job online cost me?
It can cost as much as £265.00 per posting or more. There are several websites where advertising a job is totally free, and this may be fine for some job vacancies.
How should I decide where to place a job advert?
Try talking to your best hires and asking where they and their friends prefer to look at job advertisements. That's usually the best clue as to where you should advertise for jobs. Beyond that, you may want to try big general job boards, like Indeed, and any niche job ad sites that are important to the position you need to fill.
Is it possible to advertise a job outside of my country?
Yes, you can advertise a job online in just about any country you choose. Indeed, Monster, Craigslist, and others allow you to advertise a job vacancy in the country of your choice.
What are some tips on how to post job ads with a small business budget?
Start off by using free job advertising. There are several top sites, including Indeed and Universal Jobmatch, that allow companies to advertise jobs online for free.