Monster is a popular job posting site that was founded in 1999. The site boasts a massive resume database and great resume search capabilities.
Special Offer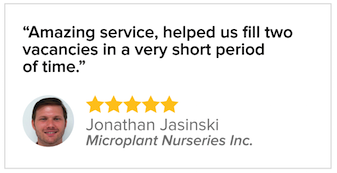 Post Jobs for FREE
Completely free trial, no card required.
Reach over 150 million candidates.
Monster Job Posting Cost:
| Number of Active Posts | 30 Day Posting | 60 Day Posting |
| --- | --- | --- |
| 1 Post | $375 per posting | $399 per posting |
| 2 Posts | $365 per posting | $385 per posting |
| 3 Posts | $355 per posting | $375 per posting |
| 4 Posts | $335 per posting | $350 per posting |
| 5-9 Posts | $305 per posting | $320 per posting |
| 10 - 24 Posts | $250 per posting | $265 per posting |
| 25 - 49 Posts | $190 per posting | $200 per posting |
| 50 - 99 Posts | $155 per posting | $165 per posting |
| 100 - 249 Posts | $130 per posting | $135 per posting |
FAQs: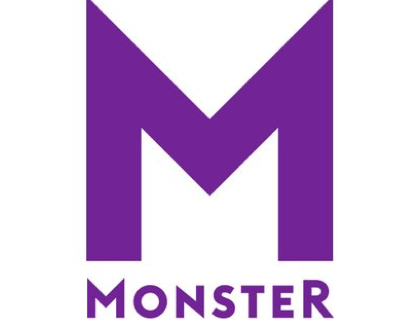 How do I post my job ads on Monster?
Go to Monster.com and click "Post a Job."
Decide how many jobs to post.
Enter location and job type.
Start the checkout process.
Choose a package.
Add-on options.
Checkout.
Is Monster free for employers?
On their website, there is nothing about Monster free job posting opportunities. It's possible that they offer potential customers the opportunity to post a job on Monster for free, but we haven't seen it.
Will Monster post a job to other job boards automatically?
No, but there are other job boards that often aggregate jobs from sites like Monster and republish their postings.
What does the Monster job posting cost include?
Automatic distribution on Monster's job board.
Distribution to hundreds of job and news sites.
Access to 20 recommended resumes from the Monster resume database.
Email blasts to active candidates.
Response reports.
Access to candidate management tools.
Is it worth it for small companies to list a job on Monster?
Listing a job on Monster can be a bit expensive for a small business when you compare it to pricing you'll find on sites like Indeed, which offers free postings, and craigslist, which typically costs less than $50, depending on the city. Posting a job on Monster might make sense if you're having trouble filling key positions, and want to reach a new audience.
Does Monster post jobs nationwide?
No, you must choose a city when posting jobs on Monster. This is pretty standard for most job boards.
Does Monster post job ads for a specific period of time?
Yes, Monster job posting packages give you the option to post for 30 or 60 days. The Monster job posting price varies depending on the number of days you choose for your Monster job listing.
How much does it cost to post a job on Monster if I just have 1 job to fill?
The cost to post a job on Monster is $375 for a single job for 30 days or $399 for a single job for 60 days. The Monster pricing goes down quite a bit per job posting the more jobs you post. For example, 10 Monster job postings for 30 days costs $250 per post.
Can you post a job on Monster for free if you're a non-profit?
There does not appear to be an option to post a job on Monster for free for non-profits.
Is there a coupon code for a Monster Jobs free trial?
We've seen quite a few questions online asking "is Monster free to post jobs?", "is there a way of posting a job on Monster free?", and if there's a coupon for a Monster free trial or a Monster free ad posting. We've searched, but as far as we can tell there is not an obvious way to get a free Monster job posting.
Is Monster jobs for employers good for blue collar jobs?
It can be, depending on the area you're in and the habits of job seekers in your industry. It might be useful to talk to your current employees and ask if they ever used the job board before you post a job to Monster.
How much does it cost to post a job on Monster if I need to hire a lot of employees seasonally?
If you need to hire a number of employees the Monster cost to post jobs goes down quite a bit. The cost for up to 99 jobs is $155 per posting if you do 30-day postings. This can work well for employers who need to do mass hiring seasonally.
Are there any tips for how to post jobs on Monster effectively?
In every part of a job posting on Monster or any other job board for that matter, be sure to think about what would most interest your ideal employee, rather than what's interesting to you. Really focus on selling the job to them. Use our free job posting template to help you write an attractive job posting.
Where should I post my job ads - Monster or Indeed?
The best place to post a job really varies by location and industry quite a bit, so it's a bit hard to generalize on Monster vs. Indeed. You can learn more by asking your best employees where they usually went to look for jobs. If you're still not sure, you might want to try a free post on Indeed and see how that works. There is no free job posting on Monster, so it makes sense to start testing with Indeed if you're on a budget.
Is it free to post a job on Monster in Canada?
No. Monster jobs pricing in Canada starts at $605 for a single job posting for 30 days, or $625 for 60 days. Monster job advertising gets quite a bit cheaper on a per job basis in Canada as you advertise a larger number of jobs.
What is the Monster pricing for employers who want to search resumes?
Monster database price for resumes is $575 for one month and 300 resume views. Monster jobs employer pricing for two months and 600 views cost $750, and 3 months and 900 views cost $899.
Monster or CareerBuilder - which one would you recommend for employers?
It's always tough to compare job boards because things can vary so much by region and type of position you're hiring for. Our general advice is to talk to your best employees and past candidates and find out where they've been coming from. From there, if you have the budget for it, try a test posting on each site to see what results you get. We did a detailed analysis of CareerBuilder vs Monster.
Is Monster free for employers?
No. Monster's pricing starts at $375 for a single posting and decreases the more jobs you have to post. For 100 - 249 posts you'll pay $130 or $135 per job posting, depending on how long you need the post to be visible.
How do I search for resumes on Monster?
Log into your Monster account and click "Find Candidates" on the menu bar.
On the next page, click "Use Classic Resume Search" in the top right.
Next enter your keyword, e.g., "sales representative," then select your Search Period. Monster recommends selecting "All Resumes" here to give you the widest range of results.
Enter the ZIP code and continue entering your search criteria in the form, including salary, education, and career level, etc.
Choose "Company Category."
Click "Search" to view your results.
How do I save my search on Monster?
From your account dashboard, select "Find Candidates" on the menu bar.
On the next page, click "Use Classic Resume Search" in the top right.
After you've entered your search criteria, you will see "Save Search" below filters on the left side of the page. Click it and enter a search name, e.g. Sales Associate.
Select how often you would like the search to be conducted (daily, weekly, monthly) below and enter your email address.
Click "Save Search" at the bottom of the page.
From there you'll be able to access your saved searches from the home page in the Resume Search section.
Where do I find my Monster.com login?
Go to hiring.monster.com to log in to your Monster account.
What are some alternatives to Monster.com?