CareerBuilder offers services to help employers hire in the U.S., Europe, Asia, and Canada. This includes a resume search engine, job boards, information for labor markets, and other recruitment and HR software solutions including career search services.
Special Offer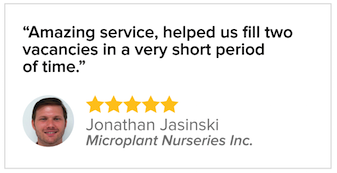 Post Jobs for FREE
Completely free trial, no card required.
Reach over 150 million candidates.
CareerBuilder Job Posting Cost:
| Number of Monthly Job Postings | Monthly Subscription Price |
| --- | --- |
| 1 | $199.00 |
| 3 | $299.00 |
| 5 | $499.00 |
CareerBuilder Coupon Codes:
CareerBuilder coupon codes only work for individual products and do not apply to monthly subscription plans.
| Code | Offer |
| --- | --- |
| EILHFA | 50% Off Order |
| 20RMN | 20% Off Job Postings and Resume Database |
| 10CF | 10% Off Job Postings and Resume Database |
| 10RMN | 10% Off Job Postings and Resume Database |
FAQs:
Is a CareerBuilder job posting good for a small business?
It can be, but it's hard to be sure for each individual business. Job boards like CareerBuilder can get really different results depending on where you're posting and what jobs you're hiring for. Check with your employees and ask where they and their friends look for jobs before you decide to post a job on CareerBuilder or any other site.
Will CareerBuilder post a job on other online job boards for me?
Posting a job on CareerBuilder can also get your job into newspapers and onto industry sites in your region. For many employers, this is a good reason to [post jobs on CareerBuilder] and other sites like it.
What is the CareerBuilder job posting cost if I just want to post a single job?
If you don't post jobs on a regular basis, and only want to post one job, CareerBuilder pricing starts at $419 per job. It's a bit more expensive than their subscription plan but makes sense if you only hire occasionally.
How much does it cost to post a job on CareerBuilder if I subscribe to a monthly plan?
Subscription pricing with CareerBuilder ranges from $199 per month for a single active job post to $499 per month for up to 5 active CareerBuilder job postings. The CareerBuilder job posting cost increases a bit if you don't do the subscription plan.
What are some alternatives to CareerBuilder?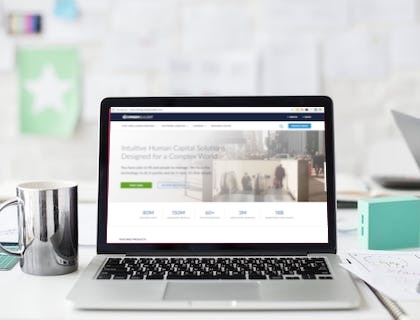 How to Post a Job on CareerBuilder:
Go to CareerBuilder.com and click "Post Jobs" in the upper right corner.
Click "Post Jobs" near the center of the screen.
Click "Select Your Plan."
Click "Add to Cart" beneath the plan you want.
Click "Checkout."
If you have an account, sign in. If you don't click "Create One" below the form.
Add account and payment information, and accept terms and conditions.
Add descriptions for your jobs, review, and post.
Any tips for getting the best performance out of my CareerBuilder job ads?
When you post job on CareerBuilder or any other job board, keep your posting focused on the things your ideal candidate will want to see. What makes this job worth applying for? Do you have projects or clients they'll be excited about? An awesome workspace or location? Let them know in your job ad, and the best candidates will come to you.
Is CareerBuilder free?
CareerBuilder is free for job seekers to use, but there is no CareerBuilder free job posting for employers. How much does CareerBuilder cost? is a popular question and it depends on what you want to do. If you want to browse the CareerBuilder resume database you can pay for 1 month at $400. The CareerBuilder resume database cost is also built into their subscription plans, which allow you to post a job as well as see 50 resumes per day, starting at $199 per month. The CareerBuilder cost to post job ads also depends on what package you choose. A single ad starts at $419.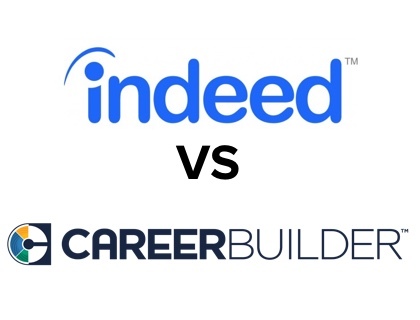 Indeed vs CareerBuilder:
In the battle of CareerBuilder vs Indeed, it may be easy for employers to go with Indeed because you can posting jobs free. There is no CareerBuilder free trial, but if free Indeed posts don't work check CareerBuilder, especially if current employees used it to find you.
How does CareerBuilder work for employers?
CareerBuilder publishes jobs to its own job boards, to newspapers that it partners with, and to industry sites. There is also a resume search CareerBuilder provides, depending on what services you pay for.
Where can I find CareerBuilder reviews?
You can find reviews of CareerBuilder on TrustPilot, Sitejabber, and Capterra.
How does CareerBuilder make money?
CareerBuilder sells various services to employers, including access to its resume database, job board, and other services that aid employers with recruiting employees.