Pricing:
Basic job postings are free on Indeed. Sponsored job postings on Indeed start at $5.00 per day. When you sign up for a sponsored posting, you can create a budget that suits your needs. The money will be deducted from your budget each time someone clicks on your ad, but the cost will never exceed the budget that you set.
Review:
Indeed is one of the largest, most-visited job sites in the world and is trusted by many businesses and job seekers. The platform has a number of great features but chief among them are 250 million unique visitors every month and the built-in skills assessment tests employers can add to job posts.
However, the platform seems to have a lukewarm reputation online among reviewers and customers, and while the free job posting option is great, these job posts are quickly replaced by newer ones so that to get any traction one would need to sponsor the posts.
Highlights:
Indeed is well-established, trusted, and popular.
Built-in skills assessments are available for candidate screening.
Integrates with a company's career page.
The dashboard includes candidate and job management tools.
The website is safe and secure.
The site has 250 million unique monthly visitors.
Employers can access 175 million resumes.
Shortcomings:
Access to the resume database requires a monthly subscription.
Free job posts lose visibility.
No email support.
Reputation:
Indeed has the reputation for being the first place companies go to post vacancies, but the company's reputation on review sites is very average. It has a 3.1/5 rating on TrustPilot, 3.9/5 on ConsumerAffairs, and 3.5/5 on SiteJabber.
While its best review rating is 4.5/5 on G2, by far its worst is on the Better Business Bureau site where it is given a customer score of 1.03/5. It is, however, BBB accredited and has an A+ rating.
How to Post a Job on Indeed: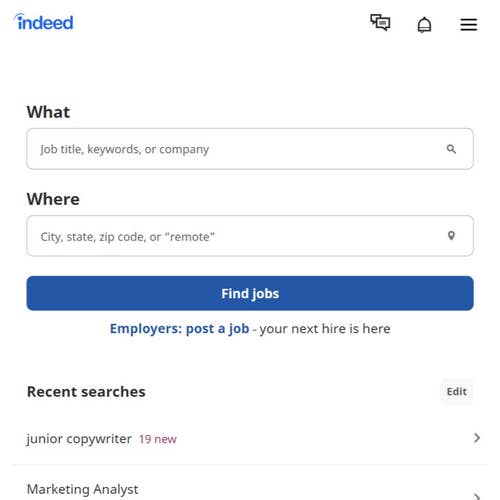 Four easy steps for posting a job on Indeed.
1.
Posting a Job on Indeed.
1.1
Click "Employers / Post Job" on the home page.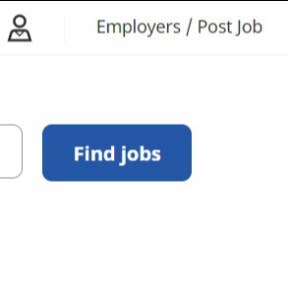 Navigate to the Indeed home page and click "Employers / Post Job" in the top right corner of the page.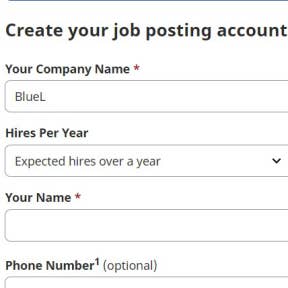 Enter your details and click "Continue" to create an employer account.
1.3
Enter the job details.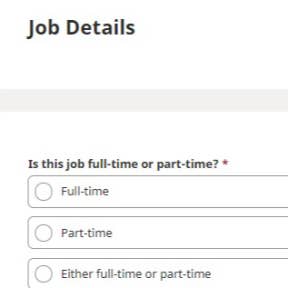 Add information about the job you want to advertise and click "Save and continue" after completing each section. You will also be able to customize the application and screening process.
1.4
Preview and post your job ad.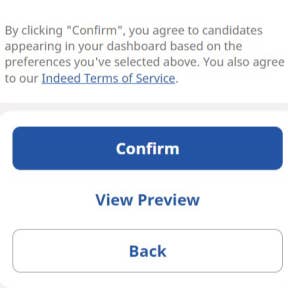 Once you've entered the job information and customized the application and screening process for your job ad, click "View Preview" to ensure that the information in the listing is correct and then select "Confirm" to publish your post.
Indeed vs. LinkedIn:
LinkedIn and Indeed are both well-established sites that have broad reaches. Either is a good option for finding new employees. However, Indeed is likely to reach a larger, more general audience, whereas LinkedIn is more for professionals. Our In-depth comparison of the two has more detail.
Indeed vs. ZipRecruiter:
ZipRecruiter and Indeed are two of the largest job sites in the world, and both offer similar features as well as a wide reach. However, ZipRecruiter is the less affordable option, not offering free job postings. Our in-depth comparison of the two has more details.
Indeed vs. Monster:
Monster offers a few features Indeed does not such as email alerts to candidates, job templates, and live chat support. Indeed, however, has a larger reach, more resumes in the database, and offers completely free job posting options.
Indeed vs. CareerBuilder:
CareerBuilder offers great features such as AI-matched candidate alerts and applicant tracking system integrations, but it is a bit smaller than Indeed. CareerBuilder has 80 million unique visitors and 140 million resumes in the database, whereas Indeed has 250 million users and 175 million resumes, and it is free.
Key Information
| | |
| --- | --- |
| Legal Name | Indeed, Inc. |
| Founder | |
| Founding Date | Jan 01, 2004 |
| Address | 6433 Champion Grandview Way Building 1, Austin, TX 78750 |
| Number of Customers | 3000000 |
| Telephone | |
| Website | |
FAQs:
How does an employer use Indeed?
What are sponsored jobs on Indeed?
Sponsored jobs on Indeed are listings that are given greater visibility because an employer is paying for each click it receives. Sponsored jobs appear above and below free job post listings, and stay there so that potential applicants can see them even as they're scrolling through free postings.
Does Indeed charge for job postings?
Yes, Indeed does charge for sponsored job postings that appear above and below free listings. Indeed employer cost is set by a budget. You can also choose to post on Indeed for free, with less visibility for your post. That said, it's probably the best free job posting site.
Are there other sites like Indeed for employers?
How much does it cost to post a job on Indeed?
Job posts on Indeed can range from $0.00 to $5 for each applicant that clicks on your sponsored post. Employers set a total budget per day, as well as what they're willing to bid for each click from a potential applicant, so there's a lot of control over your potential Indeed job posting cost.
Will Indeed post a job for me in multiple countries?
Yes, Indeed does have a multi-location tool for posting, and they've got active job boards in many countries. It won't post other countries for Indeed employers automatically, however. After you've posted your job for a single location, edit it and click "Post in multiple locations."
What is an Indeed Sponsored Job Posting?
A sponsored posting is a paid job posting on indeed that is promoted on the site to attract more job seekers. Sponsored posts cost employers a minimum of $0.10 per click.
Is Indeed free to post jobs?
Yes, you can post jobs on Indeed.com absolutely free. Sponsoring the job may give you more exposure, but it's possible, and simple, to post for free.
How does Indeed compare to other sites?
How do I access Indeed assessments?
From your dashboard, click "My Assessments."
Click on the assessment name.
How do I join indeed?
Go to the Indeed homepage.
Click "Employers/Post a Job."
Fill out the online form.
Click "Continue."
Does Indeed charge to view resumes?
No, Indeed does not charge extra for resume searches, but you will need a subscription to use the resume tool. There is a charge of $1.00 for the first message you send each candidate.
Is sponsoring a job on Indeed worth it?
While indeed allows you to post jobs for free, the free job posts tend to lose visibility over time as other newer posts are added to the list. Sponsoring your job post is a good way of ensuring more people see your post.