ZipRecruiter and Indeed are two of the largest job posting and recruiting sites in the world. Employers of all sizes use these sites to connect with job applicants and fill vacant positions. Because ZipRecruiter and Indeed are both so well known, many people ask, "Which platform is best?" We'll help to answer that question.
Special Offer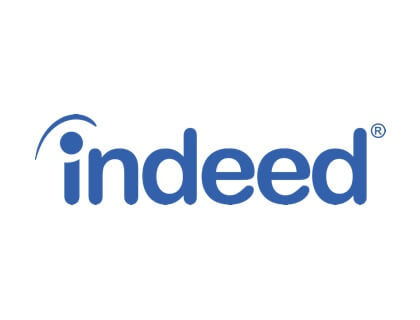 Try Indeed now and start receiving qualified candidates today.
Post Jobs for FREE
No credit card required
Reach over 250 million job seekers
No long-term contracts or up front fees
Features:
| Feature | ZipRecruiter | Indeed |
| --- | --- | --- |
| Phone Support | Yes | No |
| Online Support | Yes | Yes |
| Resume Database | Yes | Yes |
| Resume Search | Yes | Yes |
| Free Trial | Yes | Yes |
| Credit Card Required for Trial | Yes | No |
| Free Plan | No | Yes |
| Accounting Management | No | Yes |
| Budget Control | No | Yes |
| Activity Dashboard | Yes | No |
| Social Advertising | Yes | No |
| Social Recruiting | No | Yes |
| Built-in Database | No | Yes |
| Database Access | No | Yes |
| Communication Management | No | Yes |
| Customizable Branding | Yes | No |
| Real Time Notifications | Yes | No |
Price Comparison:
| ZipRecruiter | Indeed |
| --- | --- |
| Pay per post. | Pay per click. |
| Starts at $249.00 per month for 1 reuseable slot. | Starts at $0.00 per posting. |
| Costs up to $1,569.00 per month for 50 reuseable slots. | Maximum cost depends on the daily pay per click budget that you set for a sponsored post. |
Bottomline:
As well-supported websites with a proven track record, both Indeed and ZipRecruiter are trusted by employers around the world to find and hire the best talent in every industry. Your preference may depend on the scale of your business and your hiring needs. Take a careful look at all of the features and try both products for yourself to determine which one you like best.
More Comparisons:
FAQs:
Is Indeed or ZipRecruiter better?
It really depends on the size of your business and where you are located. Indeed still owns a larger segment of the market and has broader coverage than ZipRecruiter, making it a natural choice for international companies.
Which platform is easier for job applicants to use?
When comparing Indeed and ZipRecruiter for employees, it's important to remember that no two applicants are the same, nor are all job postings the same. Having said that, Indeed has a search engine that makes it very easy for people to locate job opportunities and allows users to save their resume so that they can apply for a job with one click.
Does ZipRecruiter post to Indeed?
At one point, jobs from ZipRecruiter were automatically posted to Indeed. As of 2015, ZipRecruiter no longer posts jobs to Indeed.