Free job posting sites allow employers to post jobs free and still reach a large audience effectively. There are still a number of free job boards, or job boards that have a free posting option, that can bring you great candidate traffic. Our list below will help you pick the best free site to post jobs on for your business.
Top Free Job Posting Sites by Country:
Special Offer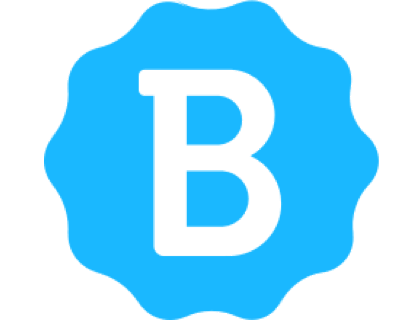 Post Jobs for FREE
Completely free trial, no card required.
Reach over 250 million candidates.
List of Free Job Posting Sites:
| Free Job Posting Site | Description |
| --- | --- |
| | Highest traffic job board in the U.S. Allows totally free job postings, with the option to boost visibility with pay per click ads. It is often the first place businesses go to post job ad for free. |
| | High traffic, and attracts great candidates because of its prominent employer rating system. Allows 10 days of free job listings. It is often ranked as the best place to post jobs for free. Glasdoor is a welcome addition to our free job posting sites list. |
| | Your jobs can be included in Google search results if formatted correctly. |
| | Free online job postings are available on Jora a relatively new free job posting site. By offering free job posts for employers Jora is looking to build a similar business to Indeed. |
| | Connect with students and young alumni from over 500 colleges across the US. |
| | Another great place to list jobs for free online. Offers a free tier, and paid postings to boost applicants, much like Indeed. |
| | Totally free job postings that tend to reach people in the tech/startup world. |
| | While you can't post a job for free here, you can search for potential candidates on your own and get in touch with them for free, if your network is big enough. While not normally consider one of the best free job posting websites for employers it is actually a very effective way to hire employees for minimal cost. |
| | A US centric free job posting site with a focus on hiring paid interns or interns paid with academic credit. |
| | A goldmine among free places to post jobs, this free job post site lets you post up to 20 for free over 6 months. Post all 20 at once if you like. |
| | The name of the company says it all. Go to their site at postjobfree.com and find out how to post a job for free. As one of the first free job post sites it ranks well on Google for many job searches. |
| | Job board focused on remote hiring. Offers totally free job posting. |
| | This site won't let you post free job ads, but it will let you browse resumes for free, up to 10 per day. Tiered pricing plan does allow for posting and reviewing more resumes. |
| | General job posting site that uses a mix of human and artificial intelligence to make matches. |
| | One of the top free places to post jobs. This site is run by the National Labor Exchange, and helps you to quickly post to state-run job boards. US.jobs is one of the most reputable free job sites for employers. |
| Job Spotting | More of a recommendation engine than a job board. |
FAQs about Posting Jobs for Free:
Where can I post jobs for free?
Start with Indeed (probably the best job site for employers) if you are not completely sure which free job board is the most relevant for your industry. Also look at other free job board posting sites in our list which we recommend as the best free places to post jobs. There are many free places for online job posting for employers but only a few really deliver great candidates.
Is it worth using free job posts?
You have nothing to lose when you post jobs free online other than time. Free online job posting sites have been shown to perform as good as many as the paid job boards so just because they are a free place to post jobs does not mean they are not visited by quality candidates.
Are there really free places to post jobs?
Yes, start with Indeed, and consider setting your site up to use Google for Jobs. If you want to post jobs free in real life, try going to your local job services office, posting flyers in high traffic areas where your ideal hires hang out, and contacting local college career centers.
I posted a job in my shop window and nobody applied. What should I do?
There are several free sites to post jobs as an employer looking for where to list jobs for free, including Indeed, which is the busiest site in the world right now for applicant traffic.
How do I create a free employer job posting?
Employers can make a job posting for free at Indeed and other free recruiting websites. Employers can also post free at most college campuses, on some high school campuses, on public bulletin boards, and with government job services. Also consider asking other local businesses "Where can I post a job opening for free?" as you may find smaller, local, newspapers and bulletin boards that have worked well for them.
I just started my business and need to hire fast and cheaply. What do I do?
Free websites to post jobs include Indeed and Glassdoor (with a free trial). You should see a button on these sites that says, post job free. Free places to post job openings also include social media sites like Facebook. Free job websites are launched daily offering every business ways to post jobs online free but many also get very little candidate traffic so can often be a waste of your valuable time.
We need to hire a lot of people to meet the Christmas rush. What do you recommend?
You can post jobs for free online with job boards that allow employers to post free jobs, such as Indeed. You can also post jobs free by sharing them as social media posts on Twitter or Facebook, and asking employees to share these posts as well. The best free job posting sites for employers in USA are Indeed and Glassdoor. Be aware, searching on Google for "where to post job openings for free" will show many sites that are not actually free employer job posting sites.
I heard that all the free job boards force you to pay so are not really free. Is this true?
No, you can always post your jobs for free by going to job boards like Indeed, Glassdoor, and local state and government boards. You can also post free on social media sites like Facebook and Twitter, and you can configure jobs on your careers page to post to Google for Jobs for free.
What is the best way to find an employee for free?
Talk to all of your very best hires and ask them who the best people they worked with were, and where those people work now. Get in touch with their former favorite co-workers and make them offers, and you can essentially duplicate your best hires. If you do actually have money to spend on hiring then a free online job posting may not be the best place to start. Consider using a paid job board that is specifically focussed on your location or candidates and then try a job post free.
What are some free diversity job boards for employers?
None of the top diversity job boards are free as diversity is something big companies are willing to spend big money on. Indeed can work if you want to post job ads online for free, as it is a job board with an incredibly wide reach. Looking just at job posting sites for free diversity hiring is starting at the wrong end of the process. Diversity issues are often caused by harder to fix issues not just posting your jobs in the wrong places.
Are free post jobs as good as paid post jobs?
Yes, free post jobs can be as good as paid. Sometimes writing a great job posting can bring in a lot of candidates, when the competition is writing boring posts. But with high-competition positions, if you've already optimized your post, you may want to try paid.
Healthcare is an extremely competitive space to hire in. Much of this is being driven by recruitment and staffing agencies who are able to get huge placement fees for finding candidates in this area. You can try many of the free recruiting websites for employers we detail above but they are mostly focussed on general recruitment not specifically healthcare so results will vary.
Why is craigslist not listed as a free job posting site?
craigslist have been gradually adding and increasing the fees to post jobs so is no longer considered a free job posting site in the U.S. Our new clients often ask how to post a job on craigslist for free and unfortunately, if you are a U.S. based employer there are now no longer do a free job post on craigslist. You can do an Indeed free job posting and we have found the quality and quantity of candidates to be just as good if not better than craigslist.
Are all the job boards free posting options available to all employers?
Some job boards like Indeed will restrict the free job posting options to direct employers only. This means that recruiters and other third-party hirers have to pay if they want to post jobs. How they define a direct employer usually means the company that is going to pay the employee.
Are free job post websites just harvesting the resumes of candidates who apply?
A free job post website still needs some way to make money or they will not survive very long. Many will offer candidates an option to be included in the resume database. This is where other employers can look if they want to proactively reach out to active or passive candidates. Indeed charges employers $1 per resume if they want to contact candidates in the resume database.
Do you have advice on where to post job openings for free for tech jobs?
Try Angellist for posting free job ads online that reach tech workers. Lots of people in the tech/startup world use this site on a regular basis. Indeed is also a good option to post your job for free, as it is widely used by people with many skills. If you're wondering where to post IT jobs for high-salaried positions, try Ladders.