Glassdoor is an online job board as well as an employer review website. It is different from other job boards because of the prominent role that employee reviews play. Job seekers visiting Glassdoor see written reviews, ratings, and salary information about companies before they apply.
Special Offer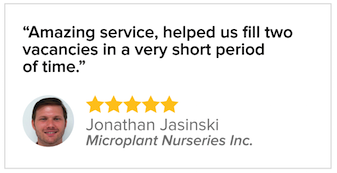 Post Jobs for FREE
Completely free trial, no card required.
Reach over 150 million candidates.
Pricing:
| Number of Job Slots | Standard Option | Premium Option |
| --- | --- | --- |
| 1 Job Slot | $199 per month | $249 per month |
| 2 Job Slots | $249 per month | $299 per month |
| 3 Job Slots | $299 per month | $349 per month |
| 4 Job Slots | $349 per month | $399 per month |
| 5 Job Slots | $399 per month | $449 per month |
| 10 Job Slots | $649 per month | $699 per month |
Glassdoor Standard vs Glassdoor Premium Plan:
| Feature | Standard Plan | Premium Plan |
| --- | --- | --- |
| Included on Glassdoor.com for 55M monthly job seekers | Yes | Yes |
| Distribution to 100+ job boards | Yes | Yes |
| Jobs included in daily job alert emails | No | Yes |
| Superior ranking in search results | No | Yes |
FAQs:
Is Glassdoor legit?
Yes, Glassdoor is a legitimate job post and review site that allows employers to advertise jobs. Employees can use the site to write reviews and share salary information.
What is Glassdoor used for?
Glassdoor is used by employers to [find employees] (https://www.betterteam.com/finding-employees). Potential employees use it to research potential employers and rate past ones.
Can you remove a review from Glassdoor?
Employees can edit reviews that have been posted within the last 30 days if the employer has not responded to it. Employers cannot remove them, but can flag them if they think there are issues, and Glassdoor can review them.
Do you have to pay to use Glassdoor?
Glassdoor is free for job seekers. Glassdoor for employers is not free, although you can create a Glassdoor account for free to manage your company profile there. The Glassdoor free employer account does not have quite as many features as a paid one. Employers can also use a 7-day Glassdoor free trial to test the service.
How do you respond to a negative review on Glassdoor?
If you think it violates Glassdoor guidelines, flag it. Otherwise, be professional, thank them for taking the time to review you, and give a response with your audience - potential employees - in mind. Be sure to review grammar and spelling before posting.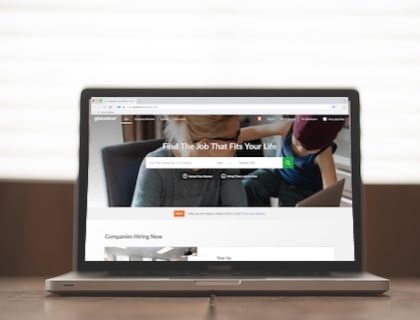 How do you post a job on Glassdoor?
Create a Glassdoor employer account.
Click "Post Jobs."
Add information about the job.
Review and save your post.
Choose a plan.
Add payment info.
Confirm and post your job.
Is a Glassdoor job posting a good choice for me?
Glassdoor's site places a lot of emphasis on employer reviews. If your company has a lot of Glassdoor reviews it shows that people who work for you use it. If the ratings are positive, it makes sense to leverage those reviews and post your jobs on Glassdoor. Of course, you'll want to check Glassdoor employer pricing and make sure it's within your budget.
Should I choose the Glassdoor Standard or Glassdoor Premium plan?
We recommend the Glassdoor Premium plan so your jobs are included in the daily job alert emails. The Standard Plan is still great value but only candidates actively searching on Glassdoor will see your job. Having your jobs emailed out to candidates who are a match for your job will help you tap into the passive candidates not actively looking for a new role. See our comparison table.
What are job slots?
Job slots are the number of active jobs you can have posted at once on Glassdoor. So if you sign up for the 3 Job Slot Glassdoor Premium plan, for example, you are allowed to have up to 3 jobs posted at once. You can close those jobs and post 3 more jobs without upgrading. Once you get to the point where you need more than 3 jobs posted at once, you will need to get a larger plan. See plan pricing here.
Which Glassdoor plan offers the best value?
This depends on how many jobs you need to post at once. For example, the Glassdoor Premium 3 Job Slot plan only costs $116.33 per job slot per month. Compare this to the Glassdoor Standard 1 Job Slot plan which will cost you $199 per job slot per month. For most clients, the Glassdoor Premium 3 Job Slot plan offers the best value at $349 per month ($116.33 per job slot per month). More pricing info here.
How much does it cost to post a job on Glassdoor for a one-time posting?
The Glassdoor job posting price for a single job posting is between $64.90 and $249.00 per job depending on the package you select. Glassdoor Standard Plan distributes jobs to 55M monthly job seekers across 100+ job boards. The Glassdoor Premium Plan is slightly more expensive but your jobs will be included in the daily job alert emails and earn superior ranking in job seeker search results.
Does Glassdoor post a job to other job boards too?
Yes, Glassdoor syndicates jobs to 100+ job boards as a standard feature in both the Glassdoor Standard and Glassdoor Premium job posting plans.
How can I contact Glassdoor?
The Glassdoor Support Team can be contacted on +1 (800) 918-3229. The Glassdoor Self Service Sales Team can be contacted on +1 (866) 263-0692.
How does Glassdoor work?
Glassdoor is a job board that charges employers for posting open positions. It also allows employees to post reviews of employers and salary information, and employers to manage their profiles on the site.
What is a Glassdoor review?
A Glassdoor review is a review of a company's overall work environment. Reviews are posted by current or former employees who can leave honest comments about salary, work conditions, promotion opportunities, and so on.