Pricing:
Glassdoor offers free and paid plans. Brand advertising and review intelligence add-ons are available on the paid plans at an additional cost. Interested parties should contact Glassdoor to obtain a quote.
Glassdoor used to charge per job slot with pricing that started at US$199.00. Since partnering with Indeed, employers must pay for a job posting on Indeed to have their job advertised on Glassdoor.
While Indeed offers free and paid options, only paid posts also appear on Glassdoor. Indeed's pricing starts at US$5.00 per day with a pay-per-c pricing model.
Review:
Glassdoor is a leading employer rating platform and attracts more than 50 million unique monthly visits to its U.S. site, compared to around 6-7 million monthly visits to its U.K. site. According to Glassdoor, 97% of their U.K. users visit the site to search for new job opportunities.
Although the site lists job openings, Glassdoor's primary offerings are employer branding solutions. Their wide range of tools includes detailed company profile pages, the option to monitor and respond to reviews, and extensive analytics features. Employers can also actively promote their company and job openings with targeted display advertising.
Pros:
Paid job postings on Indeed are also listed on Glassdoor.
Employers can request, monitor, and respond to reviews.
Employers can promote their company and job openings with targeted advertising.
The Employer Center is a feature-rich account dashboard from which employers can easily manage their employer brand.
Employers can integrate their social media feeds with their Glassdoor profile.
Employers can showcase their company online with a "Why Work With Us" section and multimedia content.
The site offers comprehensive analytics tools that provide insights into page visits, follower engagement, candidate demographics, ratings data, and more.
Employers can group affiliated company profiles, create segmented profiles, and customize their profiles for job seekers in different countries.
Cons:
Glassdoor's U.K. platform does not offer all the features that are available on its U.S. site, such as Indeed review and rating comparisons, as well as expanded insights from Indeed reviews.
The engagement rate metric for company updates analytics is only available to U.S. profiles.
Employers cannot post jobs directly to Glassdoor. Instead, they have to pay to post a job on Indeed for it to appear on Glassdoor.
Pricing is not readily available on the website.
Reputation:
Glassdoor is not accredited by the Better Business Bureau (BBB) and has a D- rating on the platform. There are over a dozen, mostly negative reviews of Glassdoor on the BBB site. On Trustpilot, there are more than 400 user reviews, most of which paint a similar, negative picture. These give Glassdoor an overall rating of 1.1 out of 5 stars.
Dominant themes in the reviews include concerns about the company's business practices in terms of how reviews are verified and when they are removed, as well as general dissatisfaction with the site's user-friendliness.
How to Recruit on Glassdoor: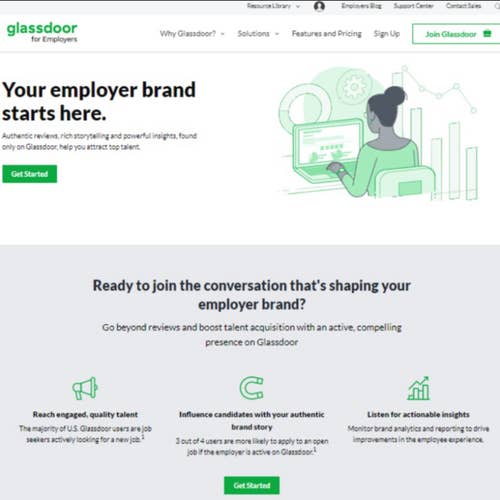 A step-by-step guide for managing your employer brand and promoting your company to attract informed and qualified candidates on Glassdoor.
1.
Create an employer profile.
1.1
Sign up for an employer account.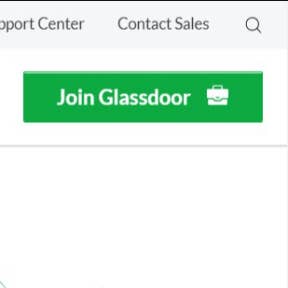 Register for a free account on Glassdoor for Employers to get started. You can always upgrade to a paid plan to access enhanced features at a later stage.
Click on the "Join Glassdoor" button toward the top-right corner of the page.
Complete the online form.
Click on "Create Account."
Enter details about your business, including your company website, number of employees, employer type, and location.
Glassdoor will verify your profile and send you an update about your account status via email. This can take up to 24 hours.
1.2
Add content to your profile.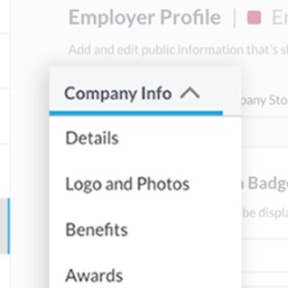 After logging in to your account, you will be directed to the Employer Center. From here, you can manage your employer brand on the platform, from uploading content and monitoring reviews to tracking profile activity and viewing analytics.
Get started by adding information about your company and uploading content.
Click on the employer profile icon in the left-hand menu.
Review any prepopulated content in your profile for accuracy.
Update and complete the information in your profile.
Follow the prompts to add your company mission statement, website link, location, number of employees, the name of your CEO, and the year your company was founded.
1.3
Showcase your company.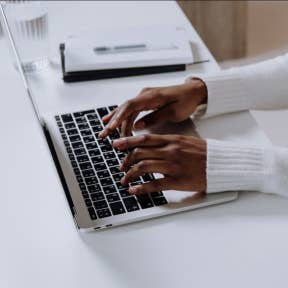 Enhance your employer profile with a compelling "About" section and details about your workplace culture, perks, and benefits. You can also add promotional badges to highlight your commitment to specific causes and show off your company culture with photos submitted by members of your community.
Features such as a "Why Work With Us" section; featured reviews; and the option to upload a cover photo, video, and company shared photos are only available with enhanced profiles, which are included in the Standard and Select plans.
2.
Manage your employer brand.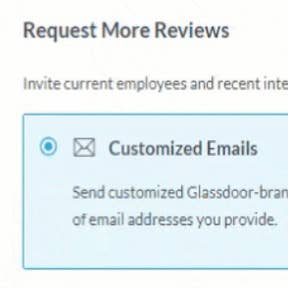 With the majority of Glassdoor users reading at least four reviews before forming an opinion of a company, it's important to have a fair number of reviews. Ask your current employees to review your company. You can easily send review requests via the Employer Center.
Go to the Employer Center and select "Community Reviews."
Click on "Request More Reviews."
You can choose between two methods of requesting reviews. Select either "Customized Emails" or "Shareable Link."
Enter a campaign name and additional details, depending on the method you selected.
Click on "Send emails" or hit "Generate Link" and copy the link, which you can then share with employees.
2.2
Monitor and respond to reviews.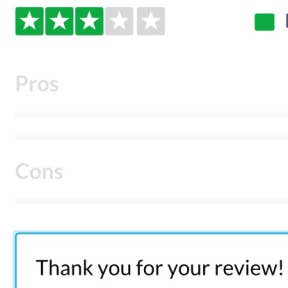 You can view and respond to employee and interview reviews from the "Community Reviews" section in the Employer Center. You can also download your reviews in Excel format to analyze them at a later stage.
When responding to reviews, Glassdoor recommends creating a draft of your response first, reviewing it for errors, being polite regardless of the tone of the review, and acknowledging positive feedback. See Glassdoor's detailed guide on how to respond to reviews for more guidance.
Glassdoor's review intelligence feature, which is available at an additional cost, is a natural language processing engine that automatically searches through reviews and distills insights. This tool is a convenient alternative to the time-consuming task of manually reading and analyzing reviews.
2.3
Post company updates.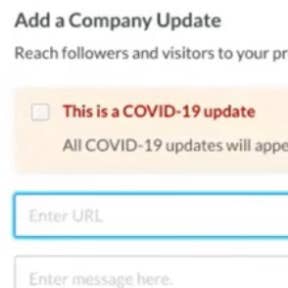 Showcase your work culture and get candidates excited about working for your company by regularly posting updates, such as new product launches, news stories, company milestones, and events. Whenever you post a company update, users who follow your page receive email alerts, which can help drive traffic to your page.
According to Glassdoor, 75% of their users are more likely to apply for jobs with companies that are active on Glassdoor.
2.4
Review your analytics.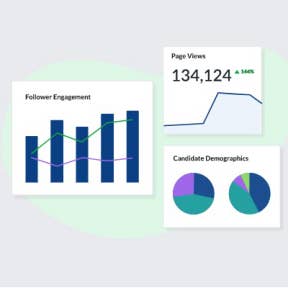 Glassdoor's free plan includes company update analytics which allow you to track followers, page views, and engagement with your content. The Standard and Select plans include more detailed analytics, including insights about your followers' locations, demographics, and job functions; keyword analysis of reviews; and competitor comparisons.
More than simply keeping track of what people are saying about a business, Glassdoor's analytics tools help employers to understand who their audience is and how they engage with content. It is then up to the employer to use these insights to optimize their content and target the right audience for their brand.
The Select plan is the most comprehensive one in this regard and includes items such as industry benchmark reports and audience targeting insights.
3.
Promote your company and jobs.
3.1
Post your jobs on Indeed.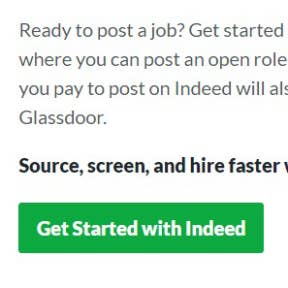 Together, Glassdoor and Indeed present an almost seamless solution for companies to attract job seekers and build their brands. However, while Indeed famously offers free job postings, these do not appear on Glassdoor. Only paid job posts on Indeed also appear on Glassdoor.
Having your job posts appear on Glassdoor makes it easy for candidates who are already interested in your company and researching it online to find relevant job opportunities.
3.2
Purchase brand advertising.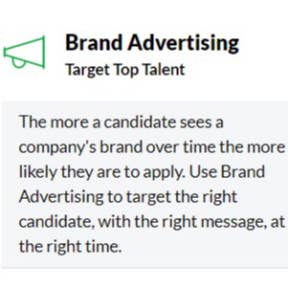 You can actively promote your company and job openings on Glassdoor with targeted display advertising. This add-on feature allows you to target top talent on the platform — even on competitor profiles — with branded display advertising.
Glassdoor vs. Reed.co.uk:
Glassdoor and Reed.co.uk offer employers and job seekers different benefits. While Glassdoor features job listings, its primary purpose is as an employer review site that offers a range of employer branding solutions. Reed.co.uk, on the other hand, offers job posting and CV search services, along with career development resources for job seekers.
Glassdoor vs. Totaljobs:
Glassdoor has a narrow focus on employer branding solutions, while Totaljobs' offerings include job posting, access to a resume database, use of their applicant tracking system or integration with another, and more. While Totaljobs is a great all-in-one option, Glassdoor offers better branding tools.
Glassdoor vs. Indeed:
While Indeed is primarily a job search and posting site, Glassdoor's focus lies with employer branding solutions. While the two sites have some overlapping features, such as company pages, they offer distinct advantages. Indeed is great for posting and promoting job ads, while Glassdoor is ideal for showcasing a company as a great place to work.
Key Information
| | |
| --- | --- |
| Legal Name | Glassdoor, Inc. |
| Founder | |
| Founding Date | Jun 01, 2007 |
| Address | 100 Shoreline Hwy., Mill Valley, California 94941, USA |
| Email | |
| Website | |
FAQs:
What is Glassdoor U.K.?
Glassdoor U.K. is the country-specific version of the global Glassdoor brand. It is a leading employer review site that also features a job board. Job seekers can browse job vacancies and use the site to research potential employers and rate past ones.
How long has Glassdoor been around?
Glassdoor was founded in 2007 in the United States and officially launched in 2008.
Is Glassdoor free for job seekers?
Yes, Glassdoor is free for job seekers. Employers who want to post a job on Glassdoor are directed to Indeed which offers a free plan and pay-per-performance postings. However, only the paid posts also appear on Glassdoor.
How does Glassdoor work?
Glassdoor is a job board and employer review site that allows employers to post jobs through their partner site, Indeed. It also allows employees to post salary information and reviews of employers, and employers to manage their profiles on the site.
Can you remove a review from Glassdoor?
Employees can edit reviews that have been posted within the last 30 days if the employer has not responded to them. Employers cannot remove reviews but can flag them if they think there are issues, and Glassdoor will assess those.
How do you respond to a negative review on Glassdoor?
If you think it violates Glassdoor's guidelines, flag it. Otherwise, be professional, thank them for taking the time to review you, and provide a response with your audience — potential employees — in mind. Be sure to review grammar and spelling before posting.
How do you post a job on Glassdoor?
To have your listing appear on Glassdoor, you have to post a sponsored job on Indeed. Only paid job postings on Indeed are also posted to Glassdoor. Since partnering with Indeed, Glassdoor no longer offers direct postings on their platform.
Is a Glassdoor job posting a good choice for me?
Glassdoor's site places a strong emphasis on employer reviews. If your company has many Glassdoor reviews, it shows that people who work for you use the website. If the ratings are positive, it makes sense to leverage those reviews and post your jobs on Glassdoor through the Indeed posting platform.
What are job slots?
Job slots were a subscription-based feature offered by Glassdoor that allowed users to advertise jobs on an ongoing basis without having to purchase separate job postings to advertise a new vacancy. Since partnering with Indeed, Glassdoor no longer offers this feature. To advertise a job on Glassdoor, you must post a paid job on Indeed.
Which Glassdoor plan offers the best value?
Glassdoor's free plan is a great option for employers to get started, offering all the basics needed to manage an employer brand on the platform. The Select plan is the most comprehensive option and includes access to Indeed Company Pages Premium, which includes in-depth analytics and additional branding tools that employers can use to build their brand on Indeed.
Worth noting, however, is that Glassdoor does not disclose pricing for their Standard and Select Plans on their website. Interested users should request a quote and compare features to determine which plan offers the best value.
How much does it cost to post a job on Glassdoor for a one-time posting?
Glassdoor used to offer one-time postings that started at US$64.90 per post. Now, users can only advertise a job on Glassdoor by paying for a job post on Indeed. While Indeed also offers free job postings, only sponsored job ads are also posted to Glassdoor. Indeed's pricing starts at US$5.00 per day with a pay-per-application pricing model.
Does Glassdoor post a job to other job boards, too?
Glassdoor no longer offers a job posting service, but users can add their listings to Glassdoor by posting a sponsored job on Indeed. All paid job postings on Indeed are automatically posted to Glassdoor and many other Indeed partner sites.
What is a Glassdoor review?
A Glassdoor review is a review of a company's overall work environment. Reviews are posted by current and former employees who can leave honest comments about compensation, work conditions, promotion opportunities, and so on.
What are some alternatives to Glassdoor?