Employer brand is a company's reputation as an employer and its value proposition, or what it offers to potential to employees. It has many parallels to the consumer-facing brand. Positive employer branding helps to attract and retain employees.
It's taking longer than ever than to fill positions, and as we noted in our infographic, HR managers say talent acquisition has gotten more difficult in recent years.
Employer branding can clearly provide some advantages - companies with positive brands get twice as many applications as companies with negative brands, and they spend less money on employees.
So now more than ever, it's important to build a positive employer brand.
But the rules for how you do that have changed considerably. In the 90s, when employer branding started getting attention, it was something that came from the top down.
These days, because of social media and sites like Glassdoor, employees have a big influence on your brand - much the same as customers do on a corporate brand.
What Is an Employer Value Proposition?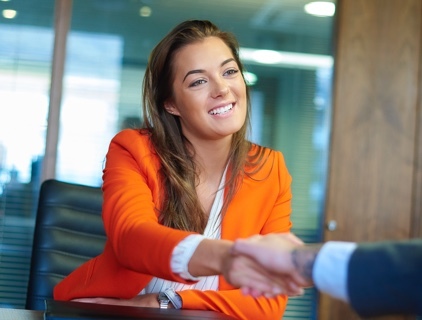 The employer value proposition, or EVP, is what a company uniquely offers to candidates and employees. This helps to differentiate the company from other potential employers. EVP plays an important role in employer branding.
Why Is Employer Branding Important?
1. Positive employer brands get twice as many applications.
Companies with positive brands get twice as many applications as companies with negative brands, and they spend less money on employees.
2. Potential employees may not work for companies with bad reputations.
In one poll, 50% of workers said they wouldn't work for a company with a bad reputation - even with a pay increase.
3. A bad reputation forces higher salaries.
Companies with bad reputations pay 10% more per hire. That adds up quickly.
4. HR managers are already having trouble hiring.
68% of HR managers say they're having difficulty hiring, up from 50 percent in 2013.
5. Candidates research companies on social media.
In one study, 62% of candidates research companies on social media before hiring. 76% of applicants researched companies on LinkedIn by looking at current employee profiles.
On top of that, 70% say they trust what employees say about a company over brand ads, making social media even more powerful.
Employer Branding Infographic:

Just like you would do with your customer brand, you need to mind every aspect of the way employees experience your company, from your job ad to the hiring process, onboarding, employee value proposition, and beyond to create a consistently positive brand experience.
To help you out, we asked the experts, "What is your #1 piece of advice for companies that want to improve their employer brand?"
We've got their answers below.
How to Improve your Employer Brand:
1. Establish employer brand ownership.
As you saw in the infographic, there's disagreement and confusion over who should own employer branding.
CEOs think they've got it under control, human resource leaders say they do, and as we noted, at least some of the ability to shape employer brand has shifted to employees, whether we like it or not.
So appropriately, Alexandra Levit and Joshua Freedman talked about the importance of leadership involvement.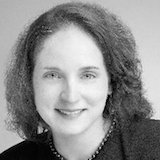 Alexandra Levit
"
So often with employer brand, efforts are coming from all over the place because no one is exactly sure who owns it. The messaging and outputs aren't consistent. So my main piece of advice is to agree on what you want to say from the top down, and don't forget that the employee experience in real life has to mirror what you're communicating via the brand.
"
Who should own employer branding in your organization? It's a tough question, and you may get different answers depending on who you talk to. The Harvard Business Review presents a strong argument that, because of the increasing strategic importance of talent acquisition, CEOs need to get more involved in employer brand program.
They also point out that marketing should get more involved, considering how much of corporate brand is being created on social media.
Joshua Freedman goes a little further - defining just how important employee experience should be to leadership.
Joshua Freedman
"
In our case study on emotional intelligence at FedEx, we shared Fred Smith's model for creating value: People-Service-Profit -- people are first, and if you really believe that, it completely changes the meaning of leadership.
If employee experience is one of your leaders' top 3 priorities, you will need to measure it and evaluate leaders on how employees feel being part of your org. The goal: be the place talented people thrive.
"
2. Know your employees like you know your customers.
These days, being generic is death to branding.
There's just too much noise now. The second someone detects a canned message, whether it's in a Tweet, an emailed job alert, a Facebook post or a job ad, they can turn to a number of different channels for something better. There are no captive audiences.
How do you get out of generic employer brand management mode and make your employer branding relevant?
As Todd Wheatland says below, know your audience, and speak directly to their interests.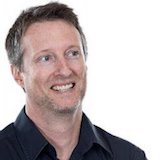 Todd Wheatland
"
To improve your employer brand, understand as much as you can about your target audience. What are their hopes, fears and motivations? How do they act online? Who influences them in their career choices? There's so much bland content out there, largely because companies either don't know enough about who they're trying to attract, or are too concerned about trying to be everything to everyone. Know your audience, and speak to them.
"
We've written a number of articles in which we show how you can do research that really tells you more about what your potential employees think a great place to work looks like, and what they're getting tired of.
Check out our article on writing job ads and finding employees to see step-by-step how to do employee research. You may also want to refer to this list to find places to post to.
One of our favorite tips is using Glassdoor. Here's a quick tutorial on how you can use it to better understand your potential employees and come up with an appealing employee value proposition.
Go to Glassdoor.
Enter a position that your company has and search.
Choose a company from the left column.
Click reviews on the right.
Read employee's individual reviews of the company.
Take note of common pros and cons.
Repeat this process for several companies.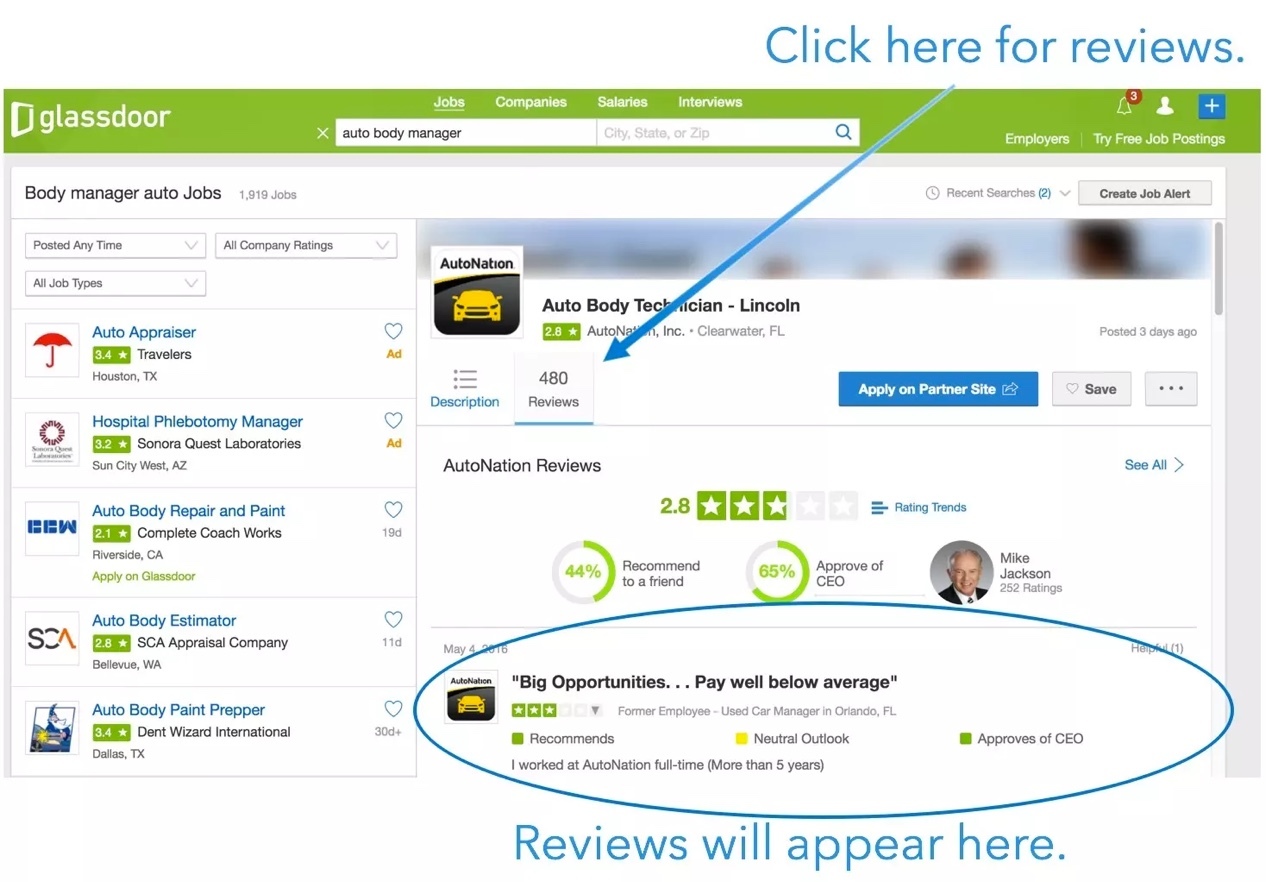 How can you use this information? Let's say you're hiring a dentist, and you find that a lot of them complain about working long hours with no breaks.
You could consider offering breaks, and guaranteed 40 hour work weeks - and then get the word out in online job postings, on social media marketing, and by encouraging your employees to share how these changes affected them.
Below, the experts give us big-picture advice on how to understand employees, what they want in a place to work, and what you should do if you insist on keeping your branding generic.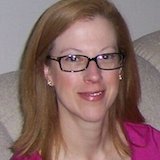 Cyndy Trivella
"
Don't give up because you think it's too difficult. Keep moving the needle by listening when you need to, make changes when it matters, continue to be introspective at all times, and take a keen interest in the people who are interested in your business.
"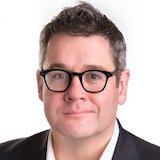 Mark Ritson
"
My advice would be to stop. Literally stop. Employer branding promised much 20 years ago but it's become a bureaucratic, generic quest of pointlessness. Sorry to be so negative but if I meet one more company with innovation, integrity, respect and excellence I will despair.
"
3. Let employees help create an authentic branding message.
Knowing your employees and speaking directly to their specific interests is one good way to fight generic employer brand management, create a real employer value proposition, and keep Mark from despairing ;)
There is one key group that understands your present and future employees better than anyone else - your employees themselves.
The next three experts we talked to gave some advice related to how your employees should be involved, and the importance of employee engagement with your branding efforts.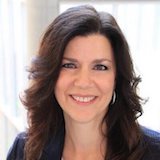 Jennifer McClure
"
Like most things, employment brand is evolving. It's no longer about focusing on the message that the company should craft and share about what it's like to work there. More than ever, it's about sharing the voices and experiences of your employees. To effectively communicate your employment brand, focus on sharing current employee experiences!
"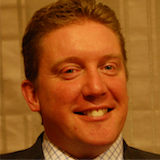 Tony Restell
"
In my opinion, the key to a successful employer brand is the people behind it. Make the personalities of your staff shine through, have your staff tell their stories, feature case studies of how people's careers have progressed – and ensure your recruiting team are on hand to interact with candidates across your social media. If yours is a company that people aspire to work for, then that's powerful. But if yours is a company where people feel they know and like your team already, then you're well on your way to winning the battle to be their next employer.
"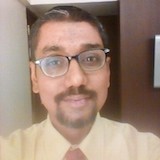 Gautam Ghosh
"
Showcase the organization's culture, subject matter experts and leaders by enabling regular employees to share stories in their various talent communities both online and offline. These should be aligned to the reality of the actual organization culture. Ordinary employees should opt in, though there can be incentives for them to participate. The starting point should be a great organizational culture, engaged employees and an awesome job seeker experience.
"
4. Find the starting point for improving your employer marketing.
Wondering where you should get started on improving your employer brand program and employer value proposition?
We have a couple articles that can help you with social recruiting, recruiting strategies, the hiring process, employee engagement and bringing on new hires. Getting all these right will certainly help keep your employer brand polished.
But Will Staney also has some specific advice that you may want to consider first.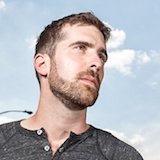 Will Staney
"
To improve your employer branding efforts I suggest conducting an employer brand audit. This will help you identify what your company is currently doing right (and should keep doing) as well as the areas your company can improve on, with actionable insights to better inform your employer brand strategy. I recently wrote a blog on how do this here.
"
5. Hire diversely to increase brand reach.
With the amount of influence employees now have over your employer brand marketing, it should be no surprise that who your hire says something about your brand, and helps determines who it will reach.
By hiring a job seeker from a community you haven't yet hired from, you're creating a messenger for your brand in that community. Jeff Fermin has more to say on this.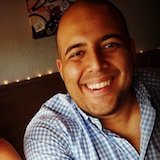 Jeff Fermin
"
An overlooked aspect of employer branding is diversity in hiring. Hiring unique, out-of-the-box thinkers and displaying their work/talent goes a long way. It can reach out to people in different communities and let them know that what your organization does, goes beyond running a business; it wants to have the best, most unique minds to strive to new heights.
"