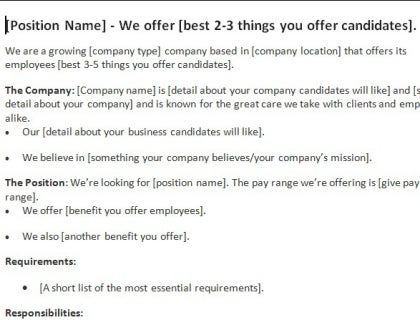 Job Posting Template — Free Download:
Download our job posting template in MS Word format.
Download Now
How to Write a Job Posting: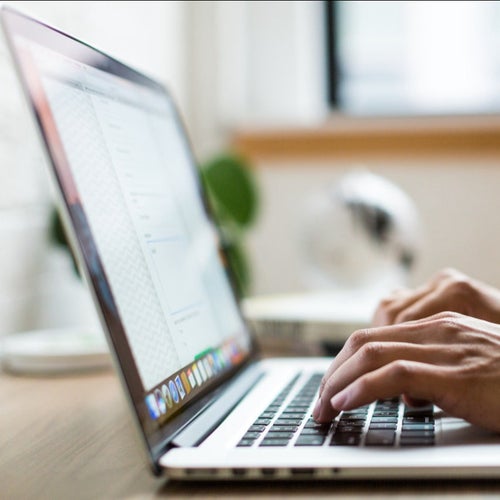 A step-by-step guide to creating a job advertisement that gets noticed on job boards or the always busy free job posting sites.
1.
Introduce your company and your open position.
1.1
Use a killer job title.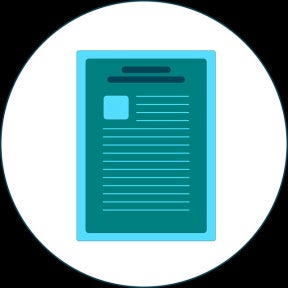 This is the most important part when you're posting to job boards. When you write your title, include the name of the position and the top one to three things that will make the job attractive to applicants.
1.2
Add an emotive introduction.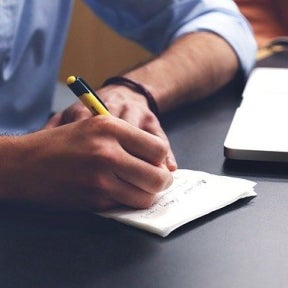 This is a single paragraph that gives three to five details applicants will find most exciting about the job. It is similar to the lead that newspapers use to hook you into reading the full article.
1.3
Tell your company story.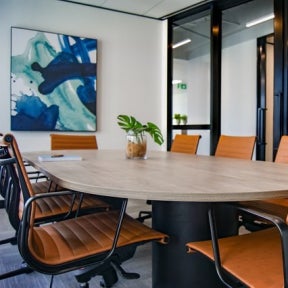 This includes information about your company that applicants want to know. Include information like how many years you've been in business, how long employees stay (if this shows that people stick with you), interesting clients or projects, equipment that applicants will be excited about, accolades, and work culture facts that will interest them.
2.1
Really sell the position.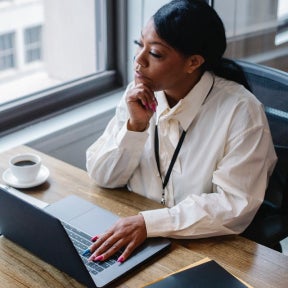 Rather than the typical laundry list of bullet points, only include requirements that are essential to this job. Try to limit yourself to one to three things. Then, provide information on work hours, pay, interesting coworkers, educational opportunities, benefits or perks, and anything else applicants may find interesting.
Moving is an obstacle to anyone considering your job that doesn't live in your region. If you want to attract people from other places, sell applicants on the location. Give them details about schools, activities, crime rates, things to do, etc.
If your location is an easy commute from many key hiring areas then make sure to spell out the actual commute time. A candidate will always be keen on a role that can cut their commute by 30 minutes.
2.3
Repeat why they should apply.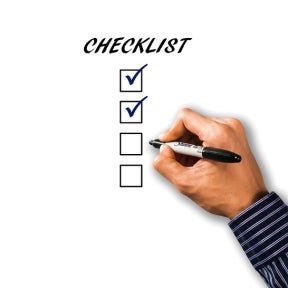 This section is a quick bullet-pointed recap of the top five to six reasons someone should apply to your job. If you have a long job post this will make sure that your key points are at the front of the candidate's mind when they are hovering over the apply button.
2.4
Spell out the application process.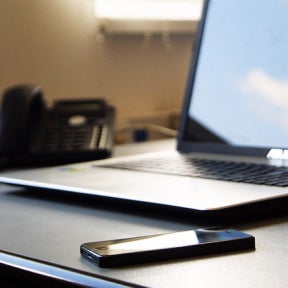 Detail everything from when they first apply to when they get hired. This way, candidates won't be left in the dark about what happens next. This is especially important if you have a role that is a one-interview hire. Candidates that are immediately available will jump on roles like this as they can secure a job in days rather than weeks.
3.
Edit your job posting and check your contact information.
3.1
Have other people read it.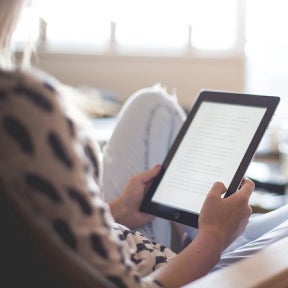 Treat this job post writing exercise just as you would any other important piece of company marketing. Get multiple people to read it and provide you with honest feedback. Make sure you have fixed any errors before you post the job to hundreds of job boards.
3.2
Improve your email responses.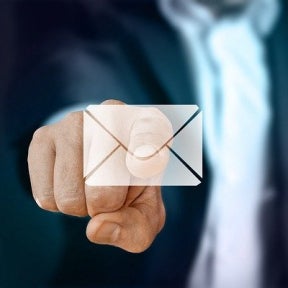 Look at all the emails that you send to candidates at each step of the hiring process. Pick them apart and ensure they are clear, personal, and continue to sell the candidate on the role at every step. A poor first response to a candidate's application will undo all the good work you did in the job post by getting them to apply.
Job Descriptions Are Not Job Posts:
A job description should be a detailed — if somewhat dry — description of the responsibilities and expectations for a job that a company uses internally. A job posting is meant to sell applicants on your company, team, location, and all the things that make working for you great. That's what you should be posting to job boards.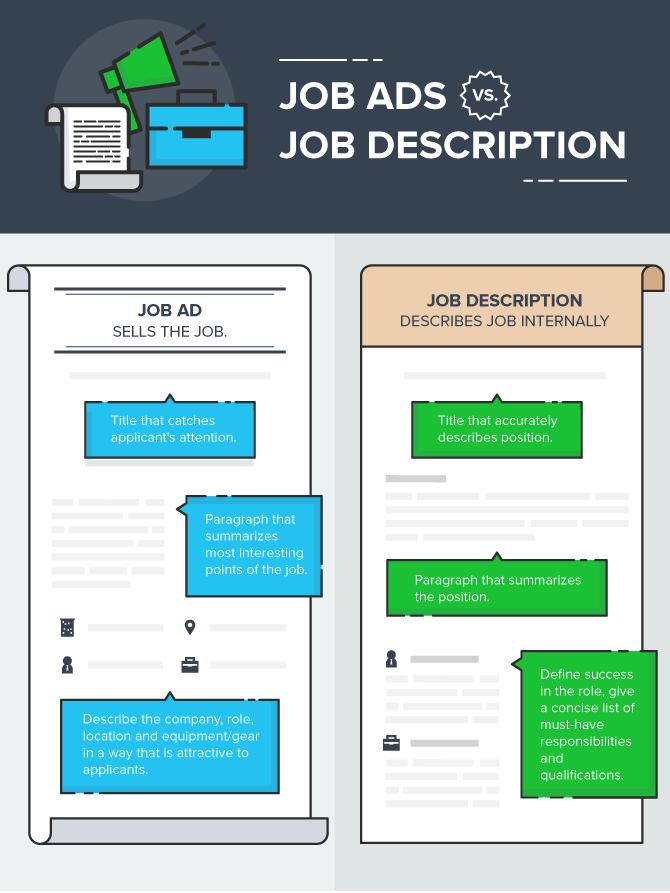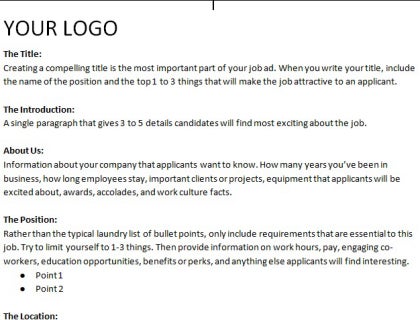 Download our Job Posting Examples:
Download all 3 of our job posting examples, with a generic "help wanted" ad template.
1. Truck Driver posting example.
2. Business analyst employment posting example.
3. Registered nurse job advertisement example.
Download Now
Top 3 Job Post Writing Tips:
A little extra work on your job listing won't cost much but will have big results. The key is knowing exactly what will most interest candidates in your job.
1. Use Glassdoor as a research tool.
Go to Glassdoor's home page, type in the job you're hiring for, clear the location field, and search. Click on a company in the left column, then click on their reviews — you'll see them in the tab above the company description.
Scroll through the reviews and read the "Cons" section. Look through a couple of companies until you have a list of cons that come up repeatedly. Use these in your ad. For instance, if many people complain about being micromanaged, include "Tired of being micromanaged?"
2. Discuss the role with three different people.
To better understand the job posting you are writing, you should discuss it not only with the hiring manager, but also with someone who has had the job and someone who wants to hold the position. This way, you will gain a better understanding of what the role requires and what makes it appealing to candidates.
Don't make this discussion part of the recruiting process. Rather, use sites like LinkedIn to find people who hold the job title and tell them you are recruiting for the role but are contacting them because you want to understand the role better.
3. Ask your employees what they love about the job.
No one knows what it's like to work at your company better than your employees. Ask them what they like about the company location, what is different about working for your company, what they love most, and if there is anything specific they would enjoy telling potential hires about the company.