Talent acquisition is the process of locating and obtaining skilled employees to help grow a business. This holistic and continuous process is a strategic approach to recruiting, evaluating, hiring and onboarding the best talent to meet current and future business goals.
Key Talent Acquisition Strategies:
1. Posting to traditional job boards.
While posting a regular job ad on job boards might seem traditional and tedious, many job seekers still rely on job boards to obtain employment. To attract potential applicants, create compelling and detailed job descriptions.
2. Search social media platforms.
Recruiters spend a lot of time online, roaming networks to find specialized talent. Look through social networks and community forums where specialists in your business industry meet. Your goal is to build a solid and interactive social media presence. LinkedIn Groups are popular with professionals, while marketers like Twitter and Instagram.
Visit Social Recruiting Tips to help you attract the right talent.
3. Improve your brand.
The applicants you approach will be doing their own background check on your business. They will be searching through your social media and websites, trying to gauge if the business is a right fit. Make sure your business website and social networks speak to your target audience and potential future employees. If you're not sure on how to improve your company brand, there are employer branding services available to guide you through the process.
4. Contact external recruiters.
If your business has worked with a recruiting firm before, consider asking for referrals. You also have the option of making them an offer, if they have delivered quality service in the past.
Throughout the months and years at your business, your current employees may also be sought after by recruiters. Try and study their approach to recruiting. Recruiters that send through personalized and quality proposals may be a valuable addition to your business.
5. Get organized.
The process of recruiting employees can be time-consuming. How do you plan on tracking applicants? How will you organize your resources? If your business is growing rapidly, it may be time to obtain a specialized applicant tracking software.
6. Find a niche.
Niche jobs in specialty industries can be very beneficial during the recruitment process—particularly in the fields of technology, medicine, law, and financial management. Your goal will be to build a niche talent pool filled with qualified individuals. In addition, with a smaller talent pool, your outreach and networking efforts are more flexible.
Recruitment vs. Talent Acquisition:
Recruitment is a short-term strategy that works to fulfill an immediate need in a business. Talent acquisition is a business and HR strategy that focuses on the long-term success of a business. Instead of simply filling jobs, talent acquisition identifies suitable applicants for executive-level positions, leadership roles, and specialized jobs.
FAQs: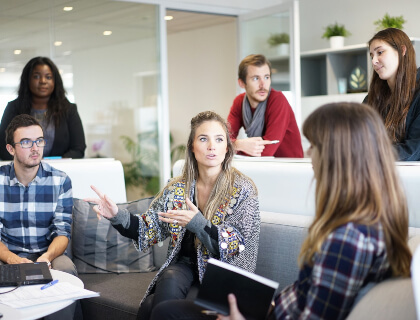 Why is a talent acquisition team important?
An effective talent acquisition team may lead to strong relationships with future talent, lowered hiring costs, and improved quality of hire. It will help your business have access to a constant supply of good talent.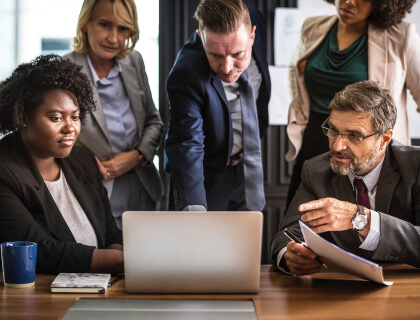 What should a talent acquisition team include of?
Sources.
HR consultants.
Talent acquisition specialists.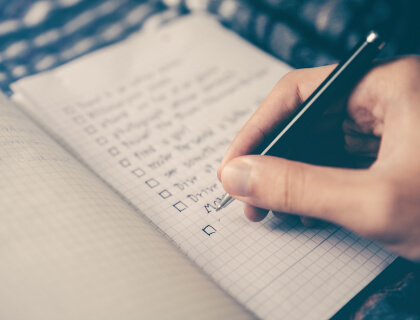 Any tips for Effective Talent Acquisition?
Identify and prioritize the jobs at your business that are hardest to hire.
Spend the appropriate time interviewing and running assessments on applicants.
Build a pipeline and keep track of the applicants you find.
How does talent acquisition work?
Talent acquisition is an open-ended process where people that work in talent acquisition teams or departments must continuously source job applicants that will benefit the business.
Should my business be recruiting or acquiring talent?
It depends if you're looking for a short or long-term solution. Recruitment is great for quick solutions. But, if your business expects faster than normal growth, a talent acquisition team can save you a great deal of time hiring people.
What characteristics should my talent acquisition team have?
Project management skills.
Dedication.
Sales skills.
Interpersonal skills.
Flexibility.
Attention to detail.
Creativity.
How do I select the best applicants for my talent acquisition team?
Look for experience and creativity. Your recruiters should be able to adapt to any industry and attract applicants from different backgrounds. In addition, make sure your candidates understand your industry and all the jobs that it includes.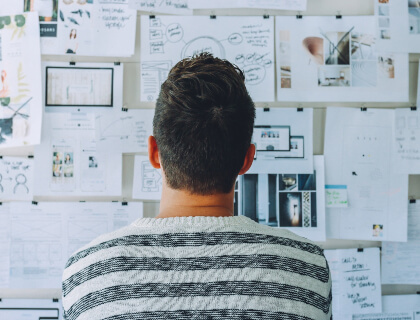 How can I improve my talent acquisition strategy?
Decrease turnaround time.
Highlight growth and development opportunities.
Apply data-driven insights.
Combine your software programs.
What are the benefits of talent acquisition?
With talent acquisition, you are able to source and attract the right candidates for specialized positions, save money and time, gain a competitive advantage, and invest in the future of your business.
What is meant by talent acquisition in HR?
In terms of HR, talent acquisition is generally associated with the talent acquisition department of a business or a team within an HR department.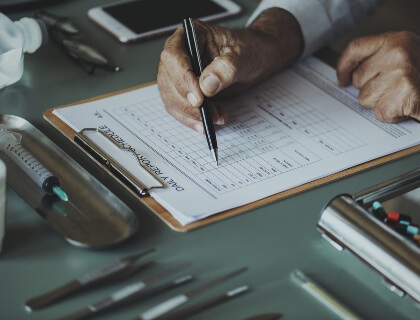 What are the metrics that affect talent acquisition?
Application drop off rate.
The time needed to fill a role.
The satisfaction of candidates.
Cost to acquire.
Acceptance ratio.
Retention numbers.
Training efficiency.