Pros and Cons of a Virtual Career Fair:
Pros
Saves recruiters, companies, and prospective employees time and money.
Because space is essentially unlimited, more people can attend virtual career fairs.
Connects prospective employers with job seekers who may have been unable to travel to a physical venue, thus widening application pools.
Vital candidate information and resumes are collected and stored prior to the event, streamlining hiring processes.
Data analytics can be used to measure the overall success of the event.
Virtual career fairs never close, so job seekers can visit and connect with recruiters anytime.
Allows exhibitors to engage with past attendees and tap into existing talent pools with ease.
Cons
No in-person interactions, so recruiters and employers may not be able to get a detailed image of potential employees.
Job seekers may leave the event feeling like they haven't connected well enough with prospective employers.
The immediacy of the event may be lost, especially when there are no corporate gifts/promotional products to take home.
Demands investment in virtual career platform software, webinar software, applicant tracking systems, etc., and training event staff to use these platforms properly.
How to Plan a Virtual Career Fair: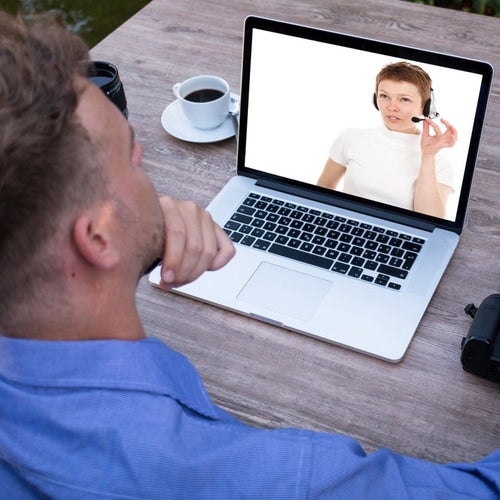 An easy step-by-step guide to planning a virtual career fair.
1.
Choose a virtual career fair platform.
1.1
Research career fair platforms.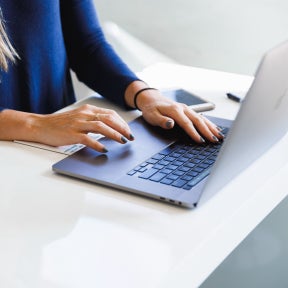 Have a look at several career platforms, comparing their pricing and feature profiles. Basic features of career fair platforms include chat rooms, live streams, the ability to add presentations and videos, and branded booths. Other features to consider are mobile optimization and access to resumes.
Top virtual career platforms include Brazen, CareerEco, and Paradox.
1.2
Select a platform that meets your needs.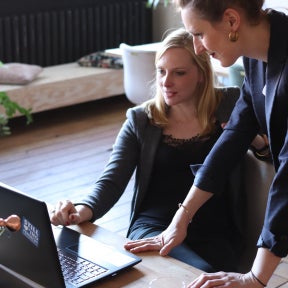 When selecting the most suitable virtual career platform, consider the target audience of your event and the features that will be useful and essential to making it a success, including customer support, customization options, interactive tools, security, and analytics.
2.
Outline your requirements.
2.1
Develop a strategy and a timeline.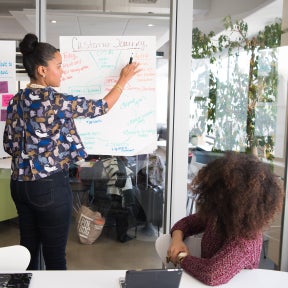 Virtual career fairs don't happen overnight. Thorough planning must take place before the actual event. Make a list of everything you'll require, from the staff you'll need to hire to resources and additional software you'll have to buy, and develop a detailed plan and timeline for how and when each task should be completed.
Some aspects to consider include:
The number of attendees you expect.
The staff you'll hire.
Additional software, such as applicant tracking systems (ATS), as well as scheduling webinars, and resume parsing software.
The cost of your virtual career fair platform.
The companies and/or recruitment firms you'll partner with.
The resources you'll create for the event.
The type of career fair you'll organize. Will you be hosting a career exploration fair, a single-topic fair, a single-company or multi-employer fair, or a fair aimed exclusively at college graduates?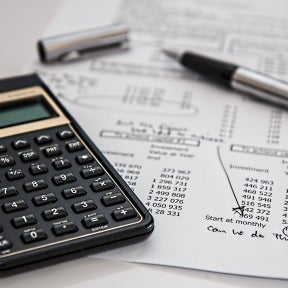 In the previous step, you would have outlined everything you require for the virtual career fair. Now you need to work out your expenses. You'll already be cutting costs with a virtual career fair as opposed to a traditional one, and using free software can help you save even more.
Be sure to review free ATS and recruitment software before the budget is set in stone.
3.
Get the virtual career fair ready.
3.1
Set up attractive virtual booths.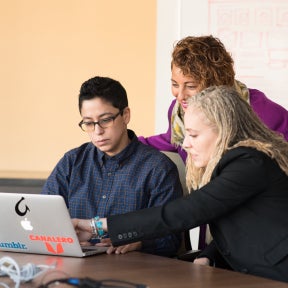 Much like traditional career fairs, virtual career fairs have booths where job seekers can obtain information, interact with employees and recruiters, and network with other interested applicants.
The features of your booths will depend on the type of virtual career fair platform you're using and, to a certain extent, the type of careers being showcased. Colorful, branded booths that are easy to navigate will probably get more attention.
3.2
Set up additional spaces and features.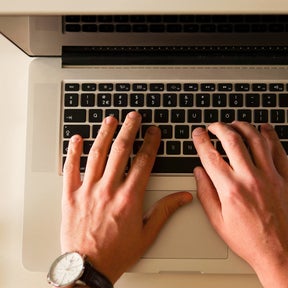 Depending on the scope of your virtual career fair, you may also want to create additional spaces, such as meeting rooms for in-depth interviews, and set up features such as videos, info packets, virtual tours, and live streams of guest speakers.
4.
Reach out to partners and start hiring staff.
4.1
Contact potential exhibitors and speakers.
Pitch your virtual career fair to employers, recruitment agencies, as well as any experts or guest speakers well in advance. Tell them exactly how they can benefit and contribute, detailing the expected audience profile, the objectives of the event, and how it will be structured and managed.
It is a good idea to approach them after you've developed your strategies, plans, and timelines so that they know they're dealing with meticulous organizers. You can contact these partners via email, social media, or phone.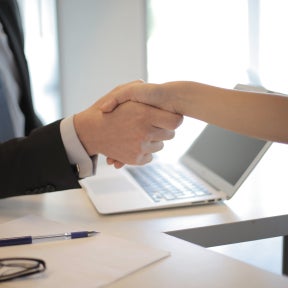 Once your partners and contributors have confirmed their participation in the event, you'll have an idea of the staff you'll need to hire. You may want to hire content creators, people who can manually sift through resumes, chatroom moderators, and more.
5.1
Develop a marketing plan.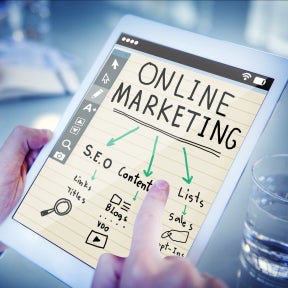 Define how you will market your event, identify which channels you will use, the type of content and materials you will need, and how users can sign up for the event. Depending on the size of your virtual career fair, you may want to hire someone to take care of the marketing requirements.
Job boards, email, and social media are great channels you can use to market your virtual career fair.
5.2
Start promoting the event.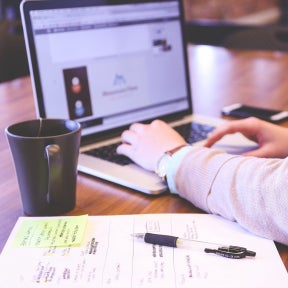 Once you have your marketing plan and materials, you can start promoting your event. You may also want to prepare marketing tool kits for exhibitors and partners and invite them to market the event as well. This will lessen your workload and help you reach a wider audience.
6.
Engage with participants.
6.1
Keep attendees well-informed.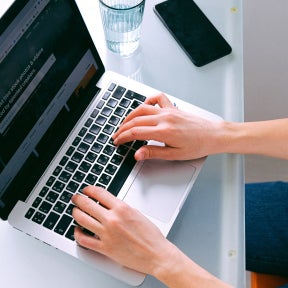 Once job seekers and graduates have registered for your virtual career fair, you'll be able to send out reminders, preparation tips, workshop information, guest speaker details, and more. Connect with attendees via social media and make an effort to find out what else they'd want to see at the career fair.
If the suggestions are feasible, add them to the virtual booths or relay them to the relevant recruiters and/or employers, so their programs can be tailored to the audience.
6.2
Encourage job seekers to upload their resumes before the event.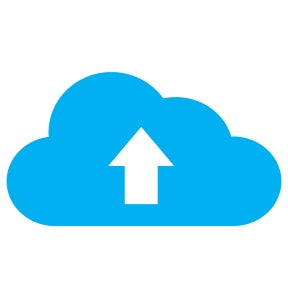 If attendees upload their resumes well before the virtual career fair, it will give recruiters and prospective employers a chance to gather information on potential hires before meeting them. This may help improve engagement and participation via the virtual career fair platform.
If you're organizing a college fair or recruiting new graduates, reviewing resumes before the event might help to determine if, for example, a resume writing workshop should be included in the program.
6.3
Follow up with attendees and partners.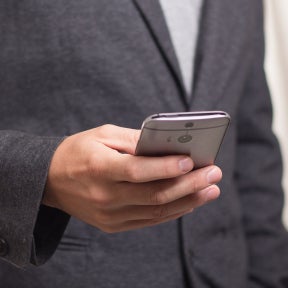 Using data analytics software may help you to determine how successful your virtual career fair has been, but obtaining direct feedback from job seekers and partners is even better. Find out what they enjoyed most about the event and have them offer suggestions for improvement.
You can encourage participants to keep using the virtual career fair platform by adding fresh resources or hosting information sessions and talks by guest speakers. Keep abreast of advancements in talent acquisition and improve your strategies as you learn more.
Virtual career fairs are evergreen:
Industry experts and guest speakers may be available only on the day(s) of your recruitment event, but virtual career fairs never actually close. This means that the staff you hire to work at the event may be required on a contract basis, as new job seekers visit booths and more resumes start pouring in. Content creators could also be employed on a freelance basis, as you update booths with new resources.