How to Do Remote Interviews:
Step-by-step guide to conducting remote interviews.
1.1
Research online interview tools.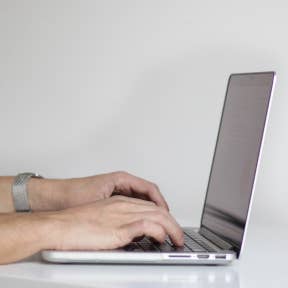 There are many tools for doing interviews online. Do some research to find out which tool best suits your needs.
Google Meet is a popular option because it's part of the Google Suite. You can simply schedule the interview in Google Calendar and it'll automatically create a Google Meet event, with the link to the virtual meeting space being sent to you and the interviewee in the initial notification and reminder.
If you don't use Google, you may want to consider GoToMeeting or RingCentral.
Consider each tool carefully, looking at the features, ease of use, and pricing. Then, make a choice.
2.
Select your space and equipment.
2.1
Find the right space.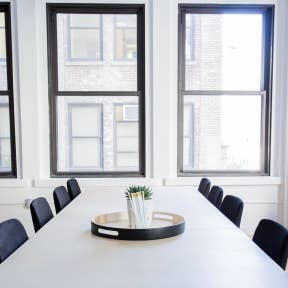 You'll want a quiet space where you won't be interrupted. You may want to consider a sign for the door notifying potential visitors that there's an interview in progress.
If you'll be using video, you'll want to have a light source pointing at your face. Backlighting will make you look like a silhouette. Try to have a simple background, like a blank wall or a bookcase.
Be sure to check your internet connection from the meeting space.
2.2
Have the right equipment.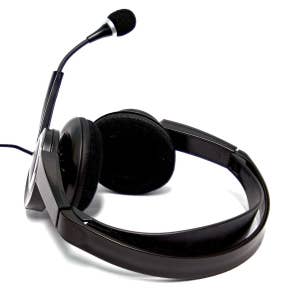 A headset with a microphone is highly recommended. You'll be able to hear each other better, and it'll remove much of the background noise.
Many computers come with a decent built-in video camera these days. If yours doesn't have one, you can get a webcam starting at around $25.00 on Amazon.
3.
Schedule and confirm the interview.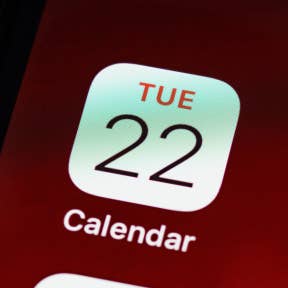 To be sure that you're on the same page for the interview time, use scheduling apps like Google Calendar or Calendly. This is especially important if you and the interviewee are living in different time zones.
3.2
Confirm the remote interview.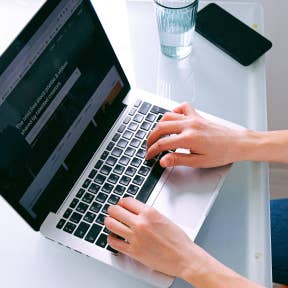 Be sure that your candidate knows it's going to be a remote interview, and that they have access to the internet on a computer or phone that has a microphone and video.
4.
Get ready to conduct the interview.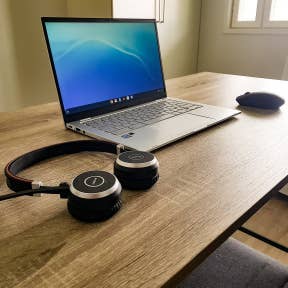 Avoid distraction during your interview. Close windows and tabs with Facebook, YouTube, Twitter, and other distracting applications. Also, close or turn off communications apps like Slack, iMessages, etc.
4.2
Get ready to start the interview.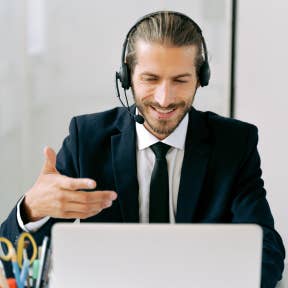 Have a notepad ready, or a document open on your screen. It's often best to go with the notepad, so that you can go full screen with the interview and limit distractions. Have a glass of water handy to keep your voice fresh.
Trouble Shooting Remote Interviews:
If you're having trouble getting your remote interview going due to sound or connection quality, try these tips.
1. Make sure you haven't muted your microphone.
Most conference/VoIP software will give you an option to mute your microphone. Make sure this isn't selected.
2. Check your microphone settings.
Make sure you have the correct sound input and output sources selected.
3. Check your microphone.
Make sure it has batteries if it needs them. Also, make sure it's fully plugged in. A partially unplugged microphone cord will cut sound.
4. Restart the call.
Sometimes, if both parties exit the virtual meeting space and re-enter, problems will go away.
5. Try a different conference service.
If you're having trouble with your first choice, try a backup like Skype.
6. Restart your computer.
As a last resort, this will often clear up any issues.
Questions to Ask in a Remote Interview:
These won't differ too much from what you'd ask during an in-person interview. Here are some resources that can further help you with questions.
FAQs:
How do virtual interviews work?
Virtual interviews are like any other interview, but conducted via VoIP or video conferencing software remotely.
Should I do remote interviews?
Remote interviews are a great way to meet candidates that live far from your office without having to fly them to you. They're also great during times when travel is difficult, and for hiring remote positions.