How to Transition Employees to Working From Home: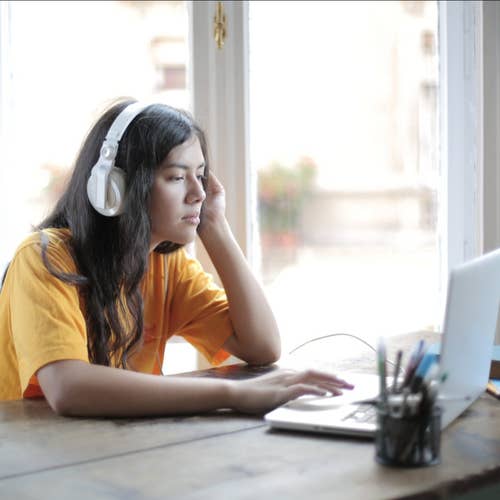 Brought on by the COVID-19 pandemic, the transition to working from home became a crucial step for many businesses to keep operating and safeguard their employees' well-being. Since then, many companies have continued to allow their staff to work from home for various reasons. Below is a complete guide on how to transition employees to working from home.
1.1
Consult with the HR department and management team.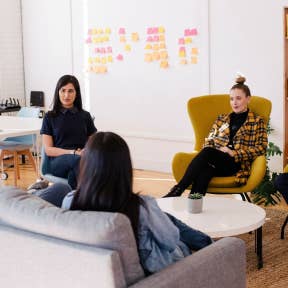 The best way to get started on drafting your company's policy regarding remote work is to consult and collaborate with internal stakeholders, such as management, team leads, HR, and legal.
You will need to assess what is needed to ensure that employees are well equipped to work from home and the processes that must be put into place to efficiently manage the workforce.
1.2
Draw up a remote work policy.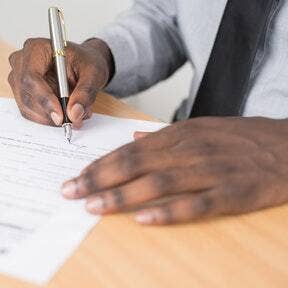 The very first step in transitioning employees to working from home is to draw up a remote work policy. The policy must be clear for your employees to understand without having to contract the help of a lawyer.
A remote work policy essentially defines how employees will work remotely and covers topics such as working hours, software tools, and how productivity is measured. A company's remote work policy should ideally be reviewed and updated at least once a year.
Basic topics covered in a remote work policy:
Who is eligible to work from home.
How frequent employees may work from home (e.g. part-time or full-time).
What the availability requirements and specifics regarding working hours are.
Which software applications and tools are to be used (e.g. for collaboration, storage, security, meetings).
How employees should communicate.
How time and deliverables are tracked.
See more information about how to create a remote work policy, along with a free template.
2.1
Identify the type of tools your employees require to do their job from home.

In your remote work policy, you may have already defined the specific programs and tools employees should use when they are working from home. These may include workflow automation tools, software, and hardware, depending on the type of work they're required to perform.
Software tools for remote work:
Project management software is incredibly useful and convenient for teams to plan, budget, organize, and manage projects. Many project management software tools are cloud-based, making them ideal for remotely managing and streamlining workflows.
Collaboration tools are another vital tool for businesses to organize and store information, communicate within teams and across departments, share files, and more. When evaluating which collaboration tool to use, keep in mind that it should be easy for every employee to use, integrate well with other software you currently use, and ensure adequate data security.
Cloud services are a convenient solution that allows users to back up and access data from different devices that are internet enabled. Rather than storing information on a central computer, cloud services provide the convenience and flexibility of online storage that is needed for businesses with a remote workforce.
Video conferencing software is already commonly used by many businesses and is a key tool for businesses with remote workers to maintain regular meetings and contact. There are both paid and free options available. Most collaboration tools also support video calls, in which case you may not need a separate program for this.
Learning management systems are a great way to keep your employees updated with organizational news, processes, and learning materials. Learning management systems make it easy to disseminate learning materials and provide employee training completely remotely.
Time tracking software can be used to capture employees' working hours, overtime hours, and often includes several additional features, such as scheduling tools and integrations with popular HR and payroll platforms. There are both paid and free options.
Performance management software makes it easier to track employee productivity and allows for real-time feedback. A useful tool for managers of a remote workforce, performance management software makes it easy to improve employee performance.
Security is a major concern for any business and especially so for those undergoing a digital transformation. For employees working from home, a VPN (virtual private network) can be used to create a more secure connection and guard against online security threats. See and compare some of the top cybersecurity solutions.
Remote access software is used to access remote computers to provide technical support, such as troubleshooting system issues and updating software. Discover and compare some of the leading paid and free options.
Password managers can be very useful if you have multiple programs for each of which your employees have separate login passwords. Both free and paid options are available.
2.2
Set up remote working tools.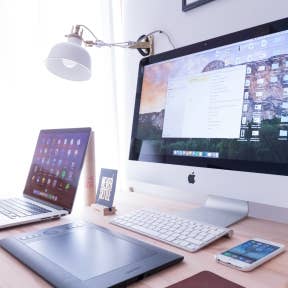 Ideally, you should equip each of your employees with these tools, such as specific equipment, install software programs on the laptops they will use, and provide them with the necessary training while they are still in the office, as the setup and training, while not impossible, can be more challenging when done remotely.
3.1
Accept that the management style will change.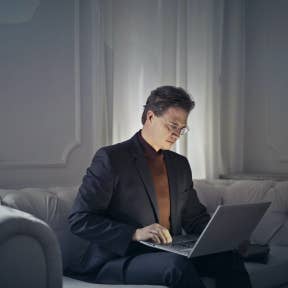 Management practices and processes will inevitably change when a workforce transitions from a traditional office environment to working from home. Managers and team leaders will have to adjust to relinquishing some control and build trust. Collaborate with your managers and team leaders to establish your management strategy.
3.2
Encourage management to support all employees during the transition.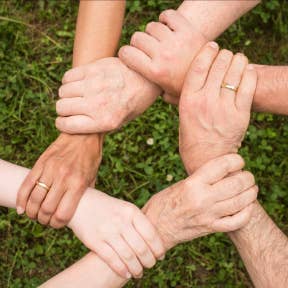 As a manager or team leader you should guide and support your employees throughout the transition process and manage expectations. Make sure they understand the new processes, have all the tools they need, and know how to use them.
4.
Help employees get started.
4.1
Provide guidance on how to set up a home office.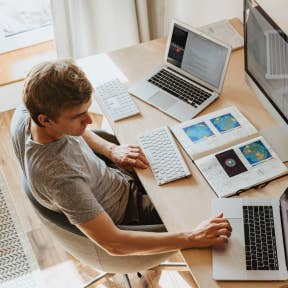 Support your employees while they set themselves up to work from home. Not all employees may have the ideal home environment to accommodate a home office and perhaps there are some things you can do to help with this, such as supplying equipment and providing tips and best practice solutions for creating a boundary between their work and home life.
4.2
Help employees structure their workdays.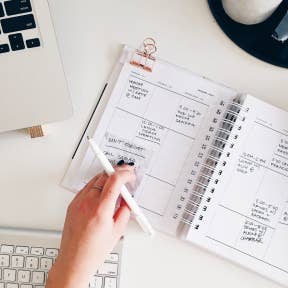 Help employees devise a daily work schedule and encourage them to establish a regular routine. A well-structured workday will help employees stay on track with what must be done.
4.3
Communicate expectations and set goals.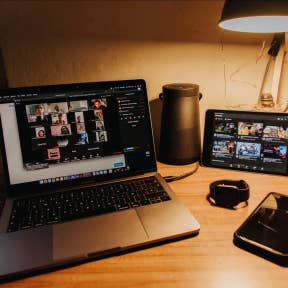 Make sure that your employees know what you expect of them and set clear, achievable goals. Beyond assigning tasks and setting deadlines, employees are best prepared for remote work and most productive when they are given one-on-one guidance and reassurance with regard to their performance.
Keep checking in with employees, how they are managing with specific tasks, and build a strong feedback loop by also encouraging them to check in with you on a regular basis to voice their concerns and any issues or difficulties they may encounter.
5.1
Uphold company culture and social interactions.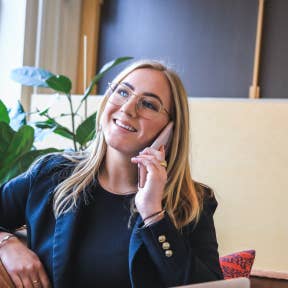 While establishing your communication guidelines, you will have set out the types and frequency of meetings. Meetings should be regular and to keep company culture and social interaction up, it is good to start these off with a bit of small talk.
Ask employees how they are doing and encourage all to share their experiences and how they are coping. This type of interchange will not only help employees feel more connected to the team and the business but also afford the opportunity to share some best practices.
After a meeting, it is always good to follow up with an email or chat message, covering key points that were discussed in the meeting, the way forward or what you expect by the next meeting, and a few words of appreciation and motivation.
How to maintain and strengthen company culture within a remote workforce:
Encourage employees to stay social.
Have a breakroom or casual chat for employee socializing (water cooler talk).
Keep up face-to-face communication with video conferencing.
Offer online training modules to keep employees engaged.
Hold virtual team-building activities.
Reward accomplishments.
Managing Remote Employees:
1. Ensure employees understand the terms of your remote work policy.
Ensure that every employee who will be working remotely fully understands the remote work policy of your business. Discuss the agreement in detail with your employees and encourage feedback in order to identify any points that may require more clarification or even possible additions to the policy.
2. Create communication guidelines.
Open communication channels are essential for efficient collaboration. For remote workers, clear communication guidelines are absolutely crucial as there are fewer contextual clues to guide communication practices than in a face-to-face office environment.
Consider how your team prefers to communicate, when, and which channels they are comfortable with.
Determine which mediums to use for which communication purposes, such as email for disseminating reports, video chat for team and one-on-one meetings, etc.
Create ground rules for virtual meetings, e.g. "don't multitask" and "turn off phones" during meetings.
Consider setting up a "water cooler web chat" to allow employees to keep up social communication as they would in a traditional office environment.
Determine the frequency of group and one-on-one meetings.
Set guidelines for expected availability and response times.
3. Set clear goals and expectations.
Be explicit about what you expect employees to achieve. It is important to provide clear instructions when it comes to processes, parameters of tasks, deadlines, and how productivity is measured.
4. Make sure employees feel connected.
Hold regular check-ins and ensure that employees are kept connected to the team, work, and objectives of the company. Share what is happening at an organizational level, any news, upcoming projects, and such. Institute virtual team building activities and encourage employees to communicate proactively and engage in water cooler talk.
5. Motivate employees and give recognition.
Some employees might need more help than others in managing their time and productivity, and staying motivated. Provide resources and courses to help employees learn how to work from home more effectively. Give employees recognition for their efforts and share best practices.
6. Be available and responsive.
Make sure your employees know when you are available and be consistent in providing timely responses.
Pros and Cons of Working from Home:
Pros
Cuts company costs.
Improve job satisfaction.
Better work life balance for employees.
No commute saves time and expenses.
Cons
Work life easily seeps into personal sphere.
Can be lonely or feel disconnected from the company.
Some may struggle to stay motivated.
Requires self-discipline.
FAQs:
How do you manage employees working from home?
Ensure employees understand the terms of your remote work policy.
Create communication guidelines.
Set clear goals and expectations.
Regularly check in with employees.
Motivate employees and reward accomplishments.
Be available and responsive.
Encourage proactive communication.
How can I be productive when working from home?
Have a dedicated workspace.
Set a start and end time.
Plan your daily tasks.
Have clear, scheduled breaks.
Limit distractions.
Does working from home increase productivity?
Research indicates that many employees are more productive when working from home than in a traditional office environment.
What are the pros and cons of working from home?
Working from offers several benefits, such as saving commute time and costs, allowing for more flexibility, decreasing employee stress levels, and increasing job satisfaction. Drawbacks of remote work include the need for greater self-discipline and the risk of feeling lonely or isolated.
Does working from home save a company?
In times of crisis, such as a global pandemic, enabling employees to work from home instead of completely shutting down operations can save a business.
How do you control employees' working hours?
Businesses can use time and attendance tracking software to keep track of their employee's working hours. Many programs offer several useful features in addition to time tracking, such as scheduling tools and integrations with popular HR and payroll programs.
Should I let my employees work from home?
Allowing your employees to work from home can contribute to job satisfaction and result in increased productivity. Offering the option to work remotely is also a perk that makes job offers more attractive to top talent.