Phone interview questions are used by employers to screen applicants and save time. The questions usually focus on salary expectations, qualifications, experience, and work history.
Special Offer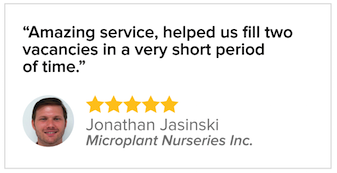 Post Jobs for FREE
Completely free trial, no card required.
Reach over 150 million candidates.
Should you do a phone screening interview?
A preliminary phone interview is a great tool that will help you streamline your hiring process. This is simply because they require a lot less time on everyone's part. There's no commuting and no scrambling to find a quiet space for the conversation.
In 15 minutes you can check to see that the applicant understands the job, meets the basic job description, and has reasonable salary expectations. You can also do a quick probe of any resume gaps and roles that didn't last long.
If you're trying to keep your job interviews to a reasonable length - say 15 minutes - you'll need to pare it down to some essential job interview questions that give you the most useful answers.
Remember, you'll probably spend a little over two minutes with introductions, and the same winding down. So realistically you've got about 10 minutes for questions. With that in mind, you've got no time for common interview questions about their greatest strength and weakness.
Most of the sample phone interview questions we see are so broad they rarely give you any valuable insight into the candidates fit for the role. You need the tough questions that get right down to business and provide useful answers to your telephone interview questions.
Below we detail all the best questions to ask during a phone interview and provide phone interview questions and answers.
Phone Screen Interview Tips:
What are some clear signs that a candidate isn't going to work out? I often see hiring managers asking this question. No one likes to miss a signal that a candidate wasn't the right fit.
1. They talk about money too much.
You generally shouldn't hire people motivated only by money.
2. LinkedIn profile and resume don't match.
The skills listed on their resume aren't on LinkedIn, or vice-versa, there are jobs or gaps that are different between them, and the applicant gives poor explanations for discrepancies.
3. Low energy.
Most companies want self-motivated, driven candidates. It's hard to imagine someone who is low energy during a phone interview having these qualities.
4. Unsure what role they want.
If I can tell that a candidate isn't decided on taking the role I'm hiring for and that they're possibly looking into other roles, I usually decline. Applicants like this don't stay in their roles long.
5. Finally, always listen to your instincts.
If something doesn't feel right about a candidate then hire someone else, even if you can't work out why it feels off.
Tips for Phone Interviews:
Here are a few tips for making the phone interview process easier and less time-consuming for interviewers and applicants. Knowing how to prepare for a phone interview will help you quickly switch into interview mode and identify the best candidate possible.
1. Fact check.
When a candidate mentions a specific figure, write that down and ask about it again later in the interview.
If they answer with the same number, you know it's most likely accurate and not embellished. Candidates rarely remember the exact embellished number they throw out.
2. Speak less, listen more.
The candidate should be doing the majority of the talking - you'll want to talk too, of course, they want to learn about you - but it's mostly about them.
3. Schedule smart.
Use a service like Calendly so candidates can see your availability and book a time that works for both of you.
4. Schedule 15-minute calls, but allow 60 on your calendar.
This way if you discover a great candidate you can delve deeper. For less impressive candidates, you can end the call at 15 minutes.
5. Offer phone interview times outside normal business hours.
Great candidates may need to be at their current job during working hours.
6. Avoid burn out.
Don't do more than 4 total hours of phone interviews per day, or you'll get interview fatigue. Candidates pick up on this and it comes across as disinterest on your part.
7. Take detailed notes.
Seems like an obvious phone interview tip, but worth mentioning. If you've got several candidates, it'll help you keep things straight, and remember their interview answers. If you decide to do an in-person interview, give the notes to all interviewers.
8. Stay organized.
Use an applicant tracking system so candidates don't fall through the cracks.
Should You Do Freestyle or Scripted Interviews?
Lots of people wonder this - should you go into your phone interview with a script of questions that you're ready to ask, or should you freestyle it and see where your chemistry with the applicant naturally takes you?
Generally, we think it's best to ask the same questions of every candidate during this phase of the interview process.
It does two things: gives you a good way to compare the candidates, and gives them all a level playing field.
It also means that you're going into every one of your phone interviews prepared, at least where questions are concerned.
Of course, the interviews will still take their own shape. A particular answer may prompt you to delve deeper, but it's best to try to come around to asking a particular set of questions during each interview.
Next Steps to Getting Great Candidates:
If you find a great employee, and want to make sure they have a smooth transition onto your team, we've got a new employee checklist for you. But first, you may want to do some additional screening with an employment verification letter.
If you need more candidates to interview in the first place, have a look at our guides to using social media for recruiting, best free job posting sites, and best job posting sites for employers.
A telephonic interview forms just part of a greater strategy. Read our article on Full Life Cycle Recruiting to see where the telephonic interview fits in the journey from attracting potential employees to eventually bringing them onboard.
FAQs:
What kind of questions are asked in a phone interview?
Why did you apply for this job?
Why are you leaving your current position?
What is your current salary?
What is your expected salary?
What most qualifies you for this position?
What is the most difficult part of this position?
What is the most important part of this position?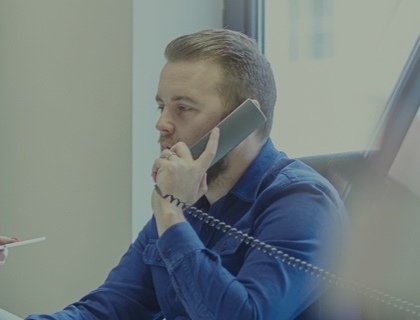 What are the best telephone interview questions to ask?
What is your current and expected salary?
Why are you leaving your current role?
What is the most successful idea you have you taken from concept to launch?
What are the typical mistakes other candidates make in this role?
Tell me about a great product or service you've encountered recently. Why do you like it?
What is the purpose of a phone screen interview?
The purpose of a phone interview is to screen applicants over the phone instead of inviting them to an interview in-person. This saves you time and streamlines the hiring process.
How do I conduct a good phone interview?
Prepare for the interview ahead of time by compiling a list of questions to ask the candidate. Use software to help you with scheduling and be sure to listen carefully and take notes so that you can refer back to them later.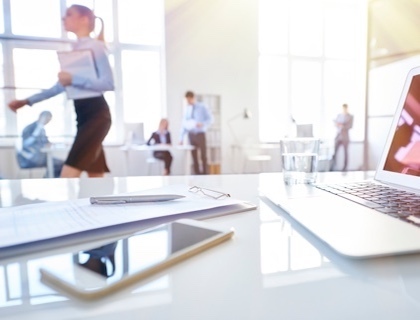 How do I conduct a phone screen interview?
Prepare your questions.
Use software such as Calendly to make scheduling easy.
Do a brief, polite introduction.
Ask the same questions of each candidate.
Take notes on their answers.
Ask follow up questions.
With top candidates, arrange the next interview.
How long should a phone screen interview last?
Keep it short and stick to your script. A phone interview should not last longer than 15 - 30 minutes, depending on the type of job you're screening for and the caliber of the candidate.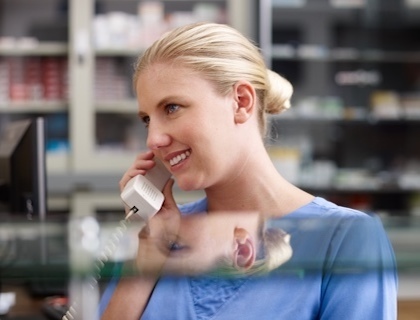 What are the most common phone screen interview questions to ask?
What is your expected salary?
What your experience in this position?
Why are you leaving your current position?
What is the most difficult part of this position?
What is the most important part of this position?
What is your greatest strength?
What is your greatest weakness?
How many questions should you ask in a phone interview?
Five to ten questions is an ideal number to ask.