Why should I use pre-screening questions?
Hiring candidates that do not meet the role's requirements or fit into the work environment can be costly and time-consuming. Pre-screening questions can help employers better identify candidates who suit the role, team, and work environment, which ultimately helps speed up the hiring process and improves quality of hire.
How to Do Pre-Screening Interviews: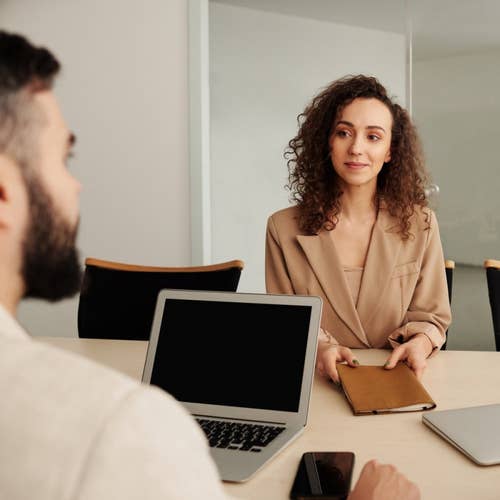 A step-by-step guide for conducting pre-screening interviews.
1.
Conducting a pre-screening interview.
1.1
Choose an interview format.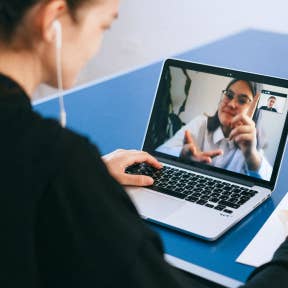 Employers can either conduct pre-screening interviews via email, online assessment, telephone, or video call. All platforms offer different benefits. For example, video calling helps interviewers build a complete picture of a candidate and some video interview software includes screen recording and scoring features.
Phone interviews are a popular choice since they are easy to arrange and provide a fast and efficient way for employers to find out the information they need.
Pre-screening interviews should be informative yet brief. Consider limiting the number of questions you ask to 10 or less.
1.2
Plan the pre-screening interview process.
Similar to in-person interviews, you'll need to plan ahead to ensure that the interview process runs efficiently. When scheduling pre-screening interviews, allocate the appropriate amount of time for each candidate, prepare the necessary interview questions, and make sure that you have a solid note-taking process.
Consider creating a checklist or interview scorecard to help remember candidates' answers. A good note-taking process will help interviewers stay organized, which could be beneficial once the shortlisting process starts.
For the best results, allocate enough time in between interviews for taking notes.
1.3
Contact each candidate to establish a date and time.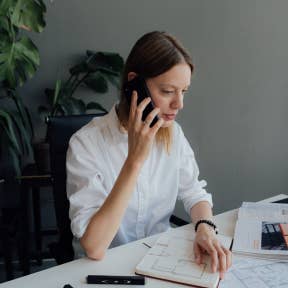 Communicate with candidates to confirm an interview date and time that suits both parties. Respect each candidate's time when scheduling pre-screening interviews. While some candidates may be able to adhere to your pre-planned schedule, there may be exceptions as they might have other work commitments or scheduled interviews.
Contact the candidates 24 hours before the pre-screening interview. Send a concise email that confirms the format and time of the interview. Depending on which format you choose, you may need to send instructions for connecting with a video conferencing software.
1.4
Conduct pre-screening interviews.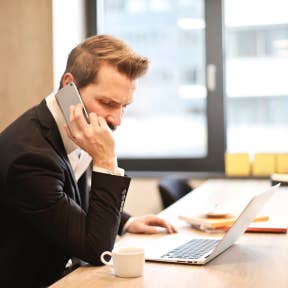 Place your list of interview questions and checklist next to you as you conduct the interview. Phone interviews are generally fast and to the point, which may cause you to miss a few valuable answers. Therefore, you'll need to stay ready and alert throughout the process.
Approach each interview with an open mind. While some pre-screening questions may require the same answer, look for candidates that demonstrate innovation and excellent communication skills. Additionally, make sure that you stick to your interview schedule by leaving longer, in-depth questions for in-person evaluations.
Before ending the interview, briefly explain to candidates what the next step of the hiring process entail. This should be a quick conversation that highlights your screening process and in-person interview requirements.
1.5
Take additional notes.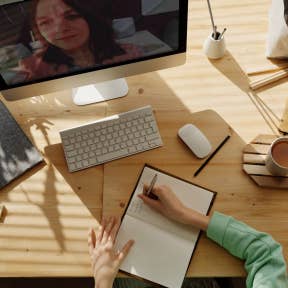 Once each interview is complete, immediately write down your observations and thoughts. Taking notes immediately after the interview will ensure that you remember as much as possible. This will allow you to properly evaluate candidates' answers during the shortlisting period.
Pre-Screening Interview Questions:
1. What about your current and/or previous work experience makes you the ideal candidate?
Start with a basic question that highlights candidates' skills and experience in the role. This question also provides helpful insight into the candidates current work commitments.
2. What would you like to achieve in your professional career in the next [number of years] years?
This question highlights candidates' plans for professional development. Look for candidates who are interested in growing with the company as this shows their willingness to learn new skills, systems, and technologies.
3. What are your salary expectations for this position?
While this may already be stipulated on the job ad, confirm with each candidate what their salary expectations are. This allows employers to confirm whether the candidate's expectations of the role meet the salary the business is willing to provide.
4. What attracted you to our organization and this position?
This provides employers with great insight on whether or not candidates are aware of the company's brand and mission. It highlights the candidates' preparedness, researching abilities, and knowledge of the company's latest developments.
5. Can you describe your ideal working environment?
This question highlights the type of management style and working environment candidates are comfortable with. It also helps to measure their adaptability and job expectations.
Candidates that demonstrate a lack of enthusiasm for the position.
Candidates that seem distracted and unprepared for the interview.
Candidates who are late for the interview without a valid reason.
Candidates that are mainly focused on salary expectations.
Candidates that cannot properly answer any of your questions.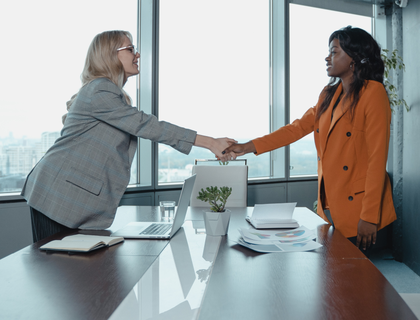 Start building a better team today with these practical tips on how to effectively interview job candidates.
FAQs:
How do I prepare for a pre-screening interview?
Choose the appropriate questions that will help eliminate candidates.
Select an interview format that suits your hiring requirements.
Create an extensive schedule that leaves ample room for interviews and note-taking.
Create an interview scorecard or checklist.
Communicate with candidates beforehand to ensure the process runs smoothly.
What is a pre-screening interview?
A pre-screening interview is a preliminary interview to help employers and recruiters shortlist candidates. Pre-screening interviews are conducted before in-person interviews and are typically short sessions that can be done via telephone or video call.
What is asked in a screening interview?
Pre-screening interviews are meant to be informative but brief. Therefore, the questions asked in pre-screening interviews generally focus on salary expectations, work experience, resume highlights, and candidates' desire for the position.
How long is a pre-screening interview?
Pre-screening interviews generally last between 15 to 30 minutes.
How do you conduct pre-screening interviews?