Employee recognition ideas can help to change the culture of your workplace and incentivize employees to strive for new goals. When your employees achieve something noteworthy, they deserve to be rewarded for their hard work. Whether it is a simple gift or an elaborate award, recognizing your employees when they work hard is always in the best interest of your business.
Special Offer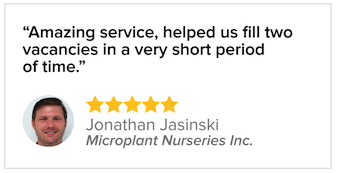 Post Jobs for FREE
Completely free trial, no card required.
Reach over 150 million candidates.
Below you'll find 10 different employee recognition ideas, plus tips about how to boost your company culture.
Fun Employee Recognition Ideas:
1. Social media shoutout.
Everyone loves some public recognition. A social media shoutout is a popular employee appreciation idea because it can boost morale and show people how capable one of your employees is.
2. Time off.
Nothing says "We appreciate you," like giving someone the afternoon or the day off! If you can afford to give one of your employees some well-deserved free time, it will go a long way. A lot of employee recognition award ideas are built around awarding varying amounts of time off for a job well done.
3. Small gifts/treats.
Staff appreciation ideas don't have to be complicated. If you want to recognize an employee in a friendly manner, leave a box of chocolates on their desk or hand them a gift card to their favorite coffee shop. The gesture will remind them that their hard work has not gone unnoticed.
4. Free vacation.
Giving a vacation away isn't cheap, so you might want to reserve this perk for employee awards related to a huge accomplishment like landing a major client or closing a big deal.
5. Special announcement.
If you want to recognize an employee for their achievements in front of their peers, you can gather everyone together for a special announcement. This is something that you could do on a quarterly or annual basis to reward employees who have had an exceptional performance.
6. Trophies.
A trophy might sound like a silly idea, but it's a great visual reminder of someone's achievement. You can have trophies custom-made to present to an employee as a reward for their hard work. Trophies are a great friendly but competitive token to have displayed around your office!
7. Thank-you note.
A thank-you note is probably the easiest way to communicate your appreciation to an employee, but it can still have powerful effects as an employee engagement tool.
8. Self-directed project.
One of the most creative employee award ideas is a self-directed project. Maybe one of your employees has been itching to spend more time working on a particular area of interest. Why not let them try? Great companies become greater when they trust their employees with their skills.
9. Party.
Who doesn't like a good party? To mark a special milestone or achievement, you can throw an office party. Not only does this help to recognize the person, but all of your other employees can join in.
10. Job Promotion.
A job promotion is the ultimate act of employee recognition, and usually, it will come over a long period of time when an employee has demonstrated competency on a consistent basis. A promotion shows an employee that you are invested in their career.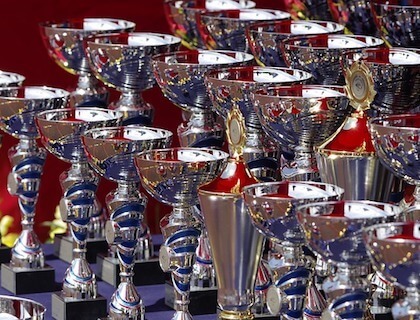 Employee Reward Program Tips:
Build a genuine relationship with your staff.
Make sure people know when they are doing a good job.
Find out what motivates your team.
Take employee recognition programs seriously.
Employee Recognition FAQs:
How do I know what employee recognition program ideas are best for my employees?
If you aren't sure what awards or methods of recognition will motivate your employees the most, ask them for suggestions. You can have them fill out a short survey or ask them to submit ideas.
How often should we give out employee recognition awards?
You shouldn't give out awards so often that they are meaningless, or so little that they seem almost non-existent. Some companies give out awards on a monthly or quarterly basis, while others have a special ceremony at the end of the business year.
Does our business need to create a formal reward and recognition program?
The benefit of having a formal recognition program is that your employees know in advance what award/recognition they will receive if they achieve a certain goal, so a formal program can help to motivate your workforce.