Employee engagement is the measure of how enthusiastic and committed employees are to the job and their company, and whether they're willing to go "above and beyond" or put in work in addition to the minimum required to complete their job duties.
How to Measure Employee Engagement:
1. Administer employee engagement surveys.
An employee survey that asks your employees to rate their own level of engagement has been the traditional way of measuring engagement. These surveys are sometimes called employee satisfaction surveys because they do a good job of gauging how satisfied your workforce is.
2. Monitor meeting frequency.
How often do managers meet with employees? How often are these meetings one-on-one? Regular communication with management is connected with high engagement, so meeting frequency is a good indicator.
3. Track use of discretionary time.
How often do employees use discretionary time - time they're not required to work - to finish something? Do they sometimes work through breaks, after hours or on weekends? This is an indicator being engaged.
4. Analyze tardiness and absences.
This is the flip side of the previous indicator. Do employees get back late from breaks, leave early, or arrive late? Are they taking more sick days than usual? If so, it's an indicator of low engagement.
5. Evaluate discretionary activities.
Do employees participate in groups, meetings, and events that are voluntary? Or do they try to get away from work and all things related to it as quickly as possible?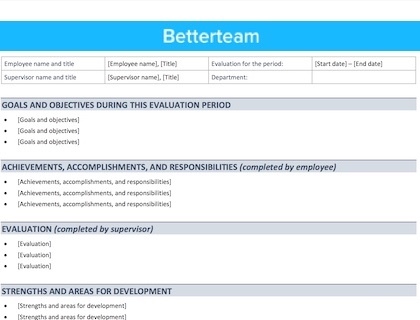 Employee Engagement Survey Template:
Download this free employee engagement survey and measure engagement at your company. Instant download, no email required.
Employee Engagement Survey Questions:
Do you meet with your manager often enough?
If you go above and beyond, will your manager notice?
If you go above and beyond, will your colleagues notice?
Does your work here have an overall purpose?
Should you have more control over your schedule?
Should you have more say in what projects you work on?
Should you have more say in how you work on projects?
Do you feel closely connected with your co-workers?
Does your manager look for your strengths and help you build on them?
Does your manager look for your weaknesses and help you correct them?
Employee Engagement Ideas:
1. Encourage regular meetings with supervisors.
Having regular meetings with their managers or supervisors increases employee engagement, especially for millennials.
2. Be flexible about hours if possible.
A greater sense of autonomy - or control over their lives - improves engagement.
3. Give employees more autonomy.
You can achieve this by giving them more say in what they work on and how they do it.
4. Recognize when employees go above and beyond.
Recognition of work that is discretionary, or beyond the minimum required for their job, is key to improving engagement.
5. Make it easy for co-workers to give each other recognition.
Recognition from peers is also important for improving engagement, and possibly even more important and effective than management recognition.
6. Focus on strengths.
Studies show that when managers focus on building employee strengths, rather than correcting weakness, engagement increases.
7. Invest in training and development.
Employees are more able to go "above and beyond" when they've got the training they need. It also shows you're willing to invest in their future.
Examples of Employee Engagement Ideas:
Here are some real-world examples of what companies have done for employee engagement programs.
1. Pixar listens to all employee ideas about anything.
This company is known for a creative culture that produces hit after hit. Co-founder Ed Catmull notes that they listen to any employee's ideas about anything. Giving everyone in your company a voice allows them a sense of autonomy and the feeling they're part of something bigger.
2. HubSpot gives employees unlimited book downloads.
HubSpot pays for employee access to unlimited Amazon book downloads. Perks are generally considered ineffective when it comes to engagement, so why does this work? My theory is that books spark creativity and ideas, which in turn spark excitement and a desire to make great things happen.
3. BBraun sponsors a company book club.
Books again! This company uses them to improve employee bonds, via a company-sponsored book club. The company pays for all the books, employees get to choose them.
4. Webmart gives employees time and money for charitable causes.
This UK-based printing company gives employees 1 day and £250 (about $320) to donate to the charity of their choice. Part of engagement is creating a sense of purpose for employees - and helping them use work to donate or volunteer for causes or a non-profit organization is a great way to do it.
5. Zappos has a peer recognition program.
It's hard not to mention Zappos when it comes to engaging employees, and hard to pick just one thing they do. One cool thing is their coworker bonus program, where peers decide who's gone above and beyond and give them a cash reward each month. At $50, it's not about the money, it's about peer recognition.
FAQs: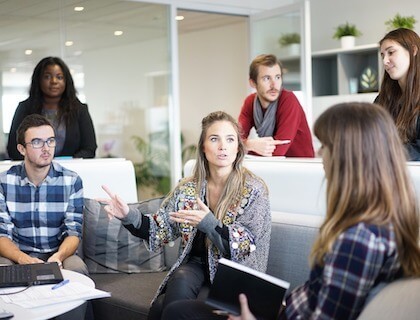 Why is employee engagement important?
High employee engagement has been linked to companies with fewer accidents, better retention, and higher profits, while low engagement has the opposite effects. It's estimated that employees who are not engaged cost the U.S. economy as much as $500 billion per year.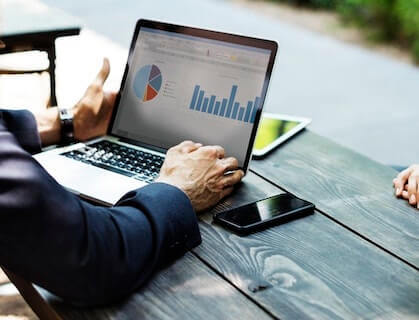 What are the different survey vendors for employee engagement?
Google Forms.
Typeform.
SurveyGizmo.
SurveyPlanet.
Zoho Survey.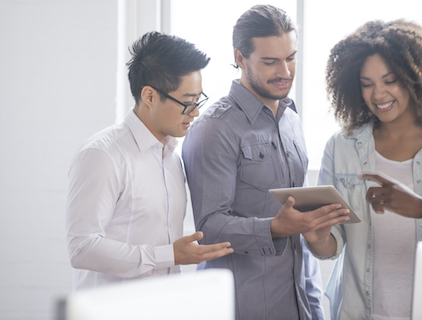 How can I increase employee engagement?
Increase direct interaction with leadership.
Give recognition for accomplishments.
Cultivate strong bonds among coworkers.
Create a sense of purpose.
Give employees more control over what they do and how they do it.
Show employees how each job fits into the big picture.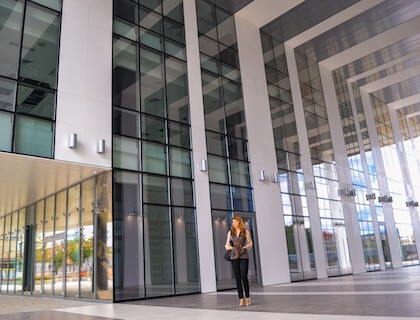 What causes employee disengagement?
Unnecessarily strict schedules.
Withholding recognition.
Not investing in employee training.
Communicating sporadically.
Focusing on employee weaknesses instead of strengths.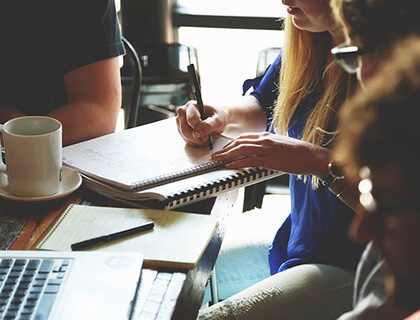 What are the key drivers of employee engagement?
Strong management or leadership.
Meaningful work.
Trust and integrity.
Involvement in decision-making.
Good relationships with co-workers.
Employee pride in the company.
Opportunities for career growth.
Concern for employees' health and wellbeing.
How can I identify who are my engaged employees?
Look for the ones who are willing to put in effort beyond the minimum, who go "above and beyond." You might also look at employees that have the best attendance records - engaged employees are less likely to arrive late, leave early, and call in sick.
How do I engage employees from the start?
Start doing short 1-on-1 meetings with employees on a regular basis. This is shown to greatly increase employee engagement. Talk to them to find out where they would like to have more flexibility and autonomy in their work, and make that happen for them as much as possible. Flexibility and autonomy have also been shown to improve employee engagement.
What's the simplest way of defining employee engagement?
The simplest definition of employee engagement is employee willingness to put effort into work beyond the bare minimum required to hold the job. You can also define employee engagement as the willingness to use discretionary effort.
Is there a difference between employee engagement and team engagement?
Team engagement is essentially the same thing as employee engagement, looking at engagement over your whole team, rather than on an individual basis.
What are the benefits of employee engagement?
Greater employee satisfaction - When employees are satisfied with their job they have more enthusiasm and produce better results.
Better retention - Happier employees mean greater loyalty to your company. This will save you time and money on constantly having to hire and onboard new employees.
Higher productivity - Engaged employees are more diligent because they enjoy what they do.
Increased profitability - Happy employees work harder and produce more quality work, which leads to happier customers and higher profits.
Less absenteeism - Engaged employees feel a part of the company and are more likely to show up for work.
Any tips for measuring employee engagement?
Watch attendance records - attendance problems signal low engagement.
Use an employee engagement survey.
Survey customers and ask them if employees go above and beyond.
See how often employees engage in voluntary/discretionary activities.
Do you have any free staff engagement ideas that I can use?
Yes. There are lots of ideas that won't cost a thing, including having regular, short meetings with employees, recognizing employees when they go above and beyond, and offering more flexibility and autonomy wherever possible.
How can I get employees engaged again after poor engagement survey results?
Start with more frequent 1-on-1 meetings with managers. This typically improves workforce engagement, and it may also give you ideas about why employees are disengaged, and what changes you can make to improve engagement.
What are some employee engagement activities?
Involve employees in your decision-making process. Present any challenges the business may be facing, and ask for ideas on how to handle these issues. This will make employees feel more valued.
Organize a mentorship program. Pair experienced employees with newcomers to encourage knowledge sharing and collaboration.
Encourage creativity in the workplace. Schedule creative team-building exercises or knowledge-sharing sessions to increase team performance and engagement.
Organize a health and wellness program.
Celebrate milestones and accomplished goals. Don't let your employees' achievements go unnoticed.
Have a "Half-day Friday" once a month or host social activities like a barbecue, bowling, paintballing, or a family day. This will encourage employees to bond with co-workers and staff who they don't communicate with on a daily basis.
Get employs to fill out a survey to get feedback on what they're happy or unhappy about at work.
Promote perks or incentive programs like healthy snacks, extra vacation days, or time-off from work.