The Employee Onboarding Process is the practice of integrating a new employee into an organization. Onboarding processes vary from industry to industry but the main objective is to help an employee acquire the necessary knowledge and behaviors to perform effectively.
Special Offer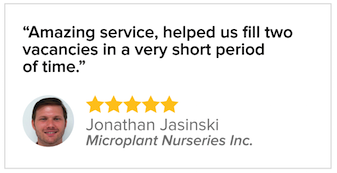 Post Jobs for FREE
Completely free trial, no card required.
Reach over 150 million candidates.
Checklist:
Before the new Employee's First Day:
Call the employee to confirm the start date, time, dress code, place, etc. Remind them to bring along any important documents to fill out forms on their first day.
Prepare an onboarding/orientation pack with company information, employee handbook, benefits information, job description, etc.
Assign required reading so that the employee can get up to speed on what's happening in their job role and the company.
Prepare onboarding forms for the employee to complete i.e. W-4, I-9, direct deposit, etc.
Pre-schedule meetings and add these to the employee's calendar.
Liaise with supervisor and prepare the employee's first assignment.
Prepare a training and development plan to be discussed with the employee.
Assign a buddy or mentor to assist the employee with any job-related questions or issues they may have during onboarding (if applicable).
Work Environment:
Organize work area including desk, chair, computer equipment, and office supplies.
Order keys/access card, business cards (if applicable).
Technology:
Liaise with IT to set-up computer equipment and provide access to the company intranet, email, common drives, etc.
Arrange telephone installation.
First Day:
Welcome the new employee and introduce them to team members and the supervisor.
Take them on a tour of the building.
Give the employee their orientation pack.
Ensure that they complete all required forms.
Discuss job expectations and department goals.
Run through their schedule for the week.
Introduce him/her to their work buddy.
First Week:
Arrange a team lunch (if applicable).
Ensure employee has a fully functioning computer and network access.
Meet with key staff members and senior management if possible.
Run through tasks to be performed and ensure the employee has a clear understanding of his/her job expectations over the next 6 months.
Give the employee their first assignment.
First Month:
Arrange check-in meetings to determine how well the employee has acclimatized to the organization and address any concerns they may have.
Ensure the employee attends required training.
Discuss performance goals and the performance review process.
First 3 - 6 Months:
Review the employee's progress, KPIs, and milestones reached in order to determine if further training is required.
Request feedback to understand the employee's perception of the job and if it aligns with their expectations.
Meet with the employee and their buddy at the end of the employee onboarding process to discuss how well everything went and if anything could be done better.
Offer continued support to enable the employee to reach their full potential.
Employee Onboarding Process Checklist
Download this free employee onboarding process checklist in PDF format.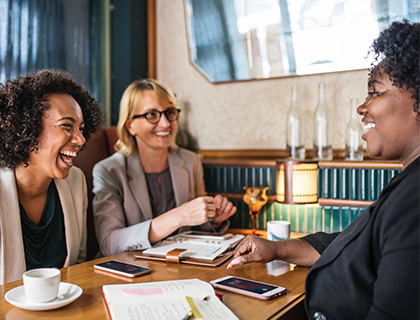 New Employee Onboarding Process Steps:
Set-up the new employee's work area.
Make sure your employee has access to the company network before their first day.
On their first day, introduce them to the team and make them feel welcome.
During their first week, ensure that he/she fills out all important documents.
Ensure that your employee starts on a training plan to acquire knowledge about company rules and procedures.
Check-in with the employee after 30, 60, and 90 days to make sure they are doing well.
Ask the employee for feedback about their onboarding experience and make changes as needed.
FAQs:
What's the difference between employee onboarding and orientation?
The employee onboarding process is a long-term structured plan that enables employees to learn about their responsibilities, performance goals, and acclimatize to their new work environment. Orientation is a part of onboarding and is usually a one-day event.
What are the key benefits of the employee onboarding process?
New hire onboarding is essential to assist new employees in becoming productive members of the company in the shortest time possible, ensuring a higher rate of employee performance, engagement, and retention.
How long should new hire onboarding last?
Onboarding new employees differ for each company and depend on an organization's size, culture, and industry. There are different time frames for employee onboarding processes that can last anywhere from one day to a year. To determine the best HR onboarding practice for your organization, be sure to collaborate with management whilst ensuring that you comply with labor laws for a successful staff onboarding process.
Does the new hire need a "buddy" or mentor?
It is helpful, but not completely essential to assign an office buddy. This depends on the industry you're in and team structure. In larger organizations, a buddy is often assigned to help a new employee build rapport with their colleagues, learn the ins and outs of the business, and set them up for success.
Final Thoughts
Onboarding new employees is an essential part of the new hire process and should not be ignored if you want your organization to thrive. An employee onboarding process flowchart or checklist is an excellent tool to ensure that each step is followed during the onboarding process.
There are many ways to onboard a new employee and it can last as long as you need, provided they're brought up to speed on the organization's goals and receive proper training and development to perform at their peak.
Be sure to check in regularly with your new hire and ask for feedback so that you can improve your employee onboarding process for future candidates.
For more useful downloads, check out our Employee Welcome Letter, New Hire Forms, and Employee Handbook.