A welcome letter to a new employee gets them excited for their first day, prepares them for orientation and gives necessary first-day info. It should be personal, with specific reasons why they were hired. These are also called new employee orientation letters.
Study after study has shown that the first days are hugely influential to an employee's long term success at a company, and whether or not they'll even stick around long term.
Little things like a sending a welcome letter to new employees on the first day ultimately add up to big wins for your organizational culture and your bottom line, if done correctly.
It only takes 10 minutes to craft a thoughtful welcome email to new employees so it is time well spent. So, without further ado, here's our new employee letter template and a sample welcome email for new hire letter as well.
Special Offer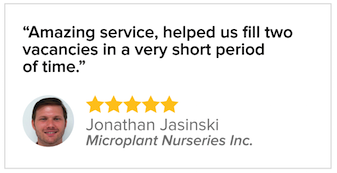 Post Jobs for FREE
Completely free trial, no card required.
Reach over 150 million candidates.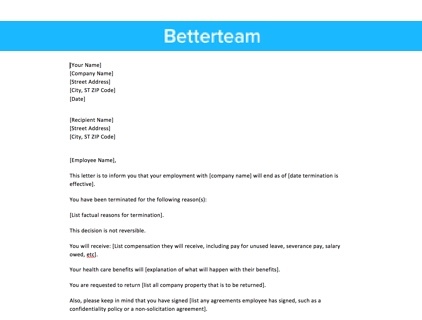 Welcome Letter to New Employee Download.
Download this new employee welcome letter template in Word format.
New Employee Welcome Letter Template.
Dear [employee name],
Congratulations, and welcome to our team. You were our final choice of [number of applicants for the position] applicants. We chose you because [name specific skills/abilities/attributes that the candidate possesses].
We're looking forward to seeing you on [day they're supposed to start] at [time they're supposed to start] for your [orientation/training/first day of work].
When you arrive, ask for [employee heading up orientation/training/supervising] who will be [leading your orientation/training/supervising you today]. Be sure to bring [list anything they should bring, a lunch, special equipment, pen and paper, etc.].
Also you'll want to wear [let them know how to dress, if they'll need anything special, such as comfortable shoes, clothes appropriate for the weather, clothes that can get dirty, hazmat suit, etc.].
During your first day, you can expect to [give them a general outline of what they'll be doing].
Here is a sample new hire welcome letter, written using the template above to help you with any additional inspiration. You can also use this as a new hire welcome email as a public welcome to the company letter or welcome to the team email.
Sample Welcome Aboard Letter.
Dear Homer,
Congratulations, and welcome to our team. You were our final choice of 2 applicants. We chose you because of your willingness to work with radioactive materials and apparent lack of self preservation instinct.
We're looking forward to seeing you on Friday, April 1, at 6 am for your training.
When you arrive, ask for Lenny, who will be leading your training. Be sure to bring donuts and a lunch.
Also you'll want to wear a tie and something that will be comfortable under a hazmat suit. During your first day, you can expect to handle nuclear materials, and be responsible for the safety and well being of the entire population of Springfield.
Good luck!
Mr. Smithers
We suggest combining a personal hand-delivered paper welcome letter that you give to the candidate with a new employee welcome email that you send out to the team introducing the new hire.
Sample Welcome to the Team Email.
Hi Team,
I would like to introduce Homer Simpson who is joining us today in the newly created position of nuclear power plant operator. Homer has had 15 years experience working in various power plants and comes highly recommended.
Homer is a lifetime resident of Springfield and likes eating doughnuts, coaching his son's little league team, and designing cars in his spare time.
We will be having a team lunch today to welcome Homer aboard so get your food orders in at reception.
Cheers,
Mr. Smithers
FAQs: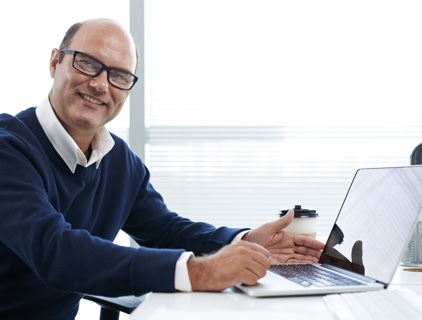 What is a welcome aboard letter?
A welcome aboard letter is often a little less formal than an orientation letter or welcome letter. It's meant to get new employees excited about the job and their new colleagues, and relay information about the team they'll be working with.
How do I welcome my new employee?
You can welcome new employees by giving them a welcome letter, creating a schedule for their first day, and introducing them to everyone else in the office/workplace on their first day.
When should I send a new employee welcome letter?
You can send a welcome letter as soon as you hire a new employee. This establishes a clear line of communication between you, the employer, and your new employee.
Who should sign the new employee welcome letter?
The welcome letter can be signed by the CEO, the president of the company, or the person in charge of hiring. You should use a handwritten signature to add a personal touch.
Do you have other sample HR letters that I could use?