Employee information forms provide key data on employees that can be used to keep track of who worked for the company, when, and in what positions. It can also be used as an emergency contact information form in the event of any serious workplace injury.
Having employees fill out a new hire information form should definitely be an item on your new hire checklist. Find our free employee information sheet template below.
Special Offer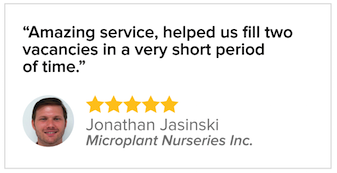 Post Jobs for FREE
Completely free trial, no card required.
Reach over 150 million candidates.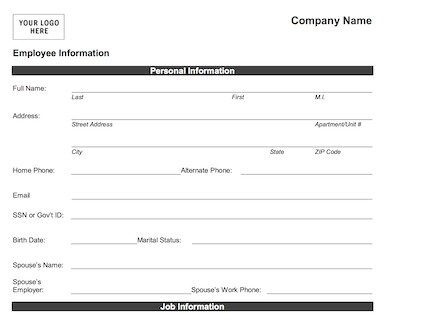 Employee Information Form Download - Word:
Download a printable, editable employee information form template in Word format.
This template should help you get started on gathering important information from employees right away. Below we've got answers to some of the most frequently asked questions about employee information forms.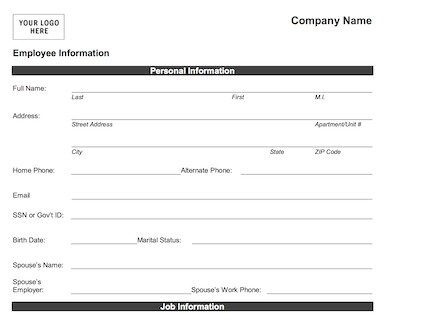 Employee Information Form Download - PDF:
Download a printable employee information form in PDF format.
Final Thoughts:
Avoid asking for information that could potentially be used to discriminate against an employee. This includes information on race, religion, disabilities, and nationality. A new employee form should follow most of the same rules we cover in our article about illegal interview questions.
There are some exceptions as an employee information template is used after the interview process is complete, so some information you cannot ask during the interview, you are able to ask for in the employee personal information form.
Similar Employee Forms:
FAQs: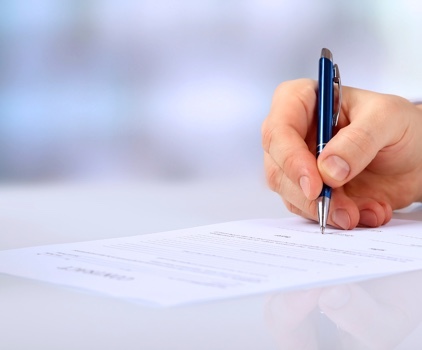 When should I use an employee information form?
It's recommended that you get this information as part of the new employee onboarding process. There's no way to know when you might need it, so the sooner you have it, the better.
You can use this new employee information form as is, or you can use it as an employee profile template and customize it to your business needs. Below you'll find some of the essential information you'll want if you decide to make your own new hire employee information sheet.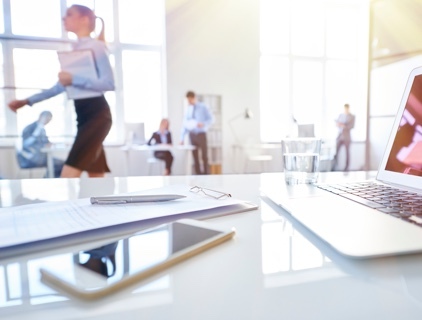 What kind of details should an employee information form contain?
Full name.
Address and phone number.
Social Security Number (SSN).
Spouse information.
Position and department.
Start date.
Salary.
Emergency contact information.
Can I use this information as an employee profile template?
Yes, this should help you gather the information you need for an employee profile sheet as well. You can also use it as an employee emergency contact information template.
What's the best way to store an employee information file?
These days you don't have to store your employee profile sheet or information form collection in a file cabinet, or even on a single computer. Storing them in the cloud with services like Google Drive or Dropbox allows you to have them available in multiple locations, on multiple devices.
Any suggestions on what forms new hires need to fill out?
Read through our guide on essential new hire forms to find out which forms your new employees need to fill out.
What forms are needed when hiring a new employee?
Apart form an employee information form, you will need a:
Read our article for the full list of required forms.