Hiring new employees comes with some unavoidable paperwork. We've got the key information on what you'll need to fill out, along with advice for getting it done correctly and information about optional forms you may need to consider.
Special Offer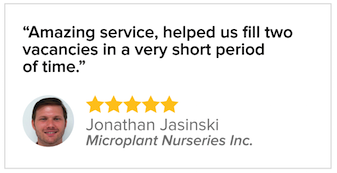 Post Jobs for FREE
Completely free trial, no card required.
Reach over 150 million candidates.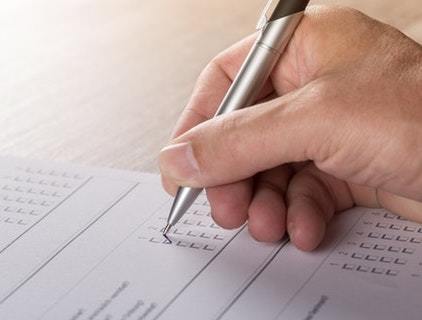 List of New Hire Forms
| Form | Description |
| --- | --- |
| Employee Information Form | Gathers essential information on new hires, such as emergency contacts. |
| W-4 | Federal form that must be completed before first paycheck is issued. |
| I-9 | Federal form to ensure employment eligibility in the U.S. |
| Direct Depost | Allows an employer to pay employees directly to their bank account. |
| Equal Opportunity Data Form | Necessary for companies with 100+ employees, or 50+ that handle federal contracts. |
| Self Identification Forms | Form to gather information on gender, race/ethnicity, and veteran status. Often required for federal contractors. |
| Background Check Forms | For some types of background checks you'll need the employee to fill out an authorization form. |
| W-2 Form | Must be filled out by the employer and received by each employee by January 31. |
Additional Forms to Consider:
1. Signed offer letter.
Although this isn't a form in the traditional sense, having a signed offer letter should be part of your new hire checklist. It states that the employee has officially accepted the job, and understands what this entails.
For most people giving their signature means they're committed, which helps you avoid complications with counter-offers. We have a free, downloadable job offer letter you can use.
2. Job application form.
The new hire process often starts with this essential form being filled out. Applications are often desirable even if you receive a resume because they are standardized and can be used to gather the same information from each applicant.
You can get a free downloadable job application form.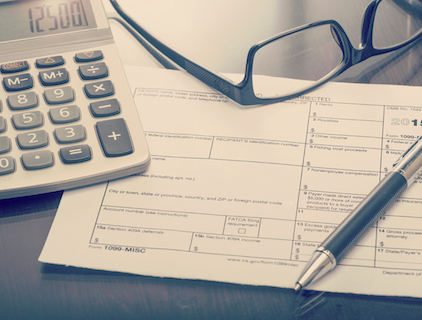 What Is the W-4 Form?
The W-4 form is an essential form that all employees must complete before being issued a paycheck. This is the form that asks for marital status, additional withholding amounts, and their number of dependents. Employees fill out this form, and employers should not give advice on filling it out.
3. Employee information form.
This gives you basic information about the employee, such a such as emergency contacts, address, and home/mobile phone number. We've got a free downloadable employee information form you can use too.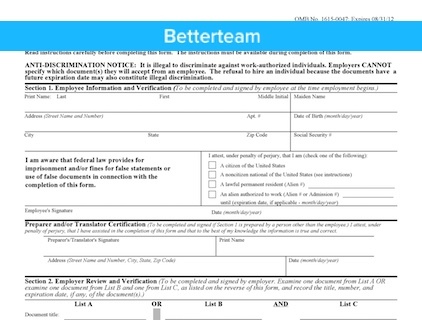 What Is the I-9?
The I-9 is used to verify a new employee's eligibility to work in the U.S. This form is completed by the employee, who must also obtain proof of eligibility. The employer should verify this proof by making a photocopy to be kept on record. The I-9 is sent to the federal government.
Documents That Prove Employment Eligibility:
A U.S. Social Security card issued by the Social Security Administration unless it indicates one of the following:

"NOT VALID FOR EMPLOYMENT"
"VALID FOR WORK ONLY WITH INS AUTHORIZATION"
"VALID FOR WORK ONLY WITH DHS AUTHORIZATION"

A birth certificate issued by the U.S. State Department.
Original or certified copy of a birth certificate from the U.S. or an outlying possession of the U.S., bearing an official seal.
A Certificate of U.S. Citizenship.
A Certificate of Naturalization.
Native American tribal document.
U.S. Citizen I.D. Card (Form I-197).
An I.D. Card for the use of a Resident Citizen in the United States.
An unexpired employment authorization card issued by the Dept. of Homeland Security.
Documents That Prove Identity:
Driver's license.
Federal or state I.D. card with identifying information.
School I.D. with a photograph.
U.S. Armed Services identification card or draft record.
Voter Registration Card.
U.S. Coast Guard Merchant Mariner Card.
Native American tribal document.
Driver's license issued by a Canadian government authority.
Documents That Prove Identity for Applicants Younger Than 18:
School record or report card.
Clinic, doctor or hospital record.
Day-care or nursery school record.
FAQs:
1. What is a direct deposit form?
Employees fill out a direct deposit form so that their employers can deposit their paycheck directly to the bank account, rather than giving them a physical check. Many employees prefer this method these days, and it can save the employer a lot of time and money versus printing and distributing physical checks.
2. What is an Equal Employment Opportunity (EEO) data form?
This form is used by the EEOC for "a variety of purposes including enforcement, self-assessment by employers, and research." Generally, you only need to use this form if you have more than 100 employees, or are a federal contractor and have more than 50 employees.
The EEOC strongly prefers that the EEO-1 form is filled out online, which you can do here.
3. How Do We Use Self-Identification Forms?
If a company is actively seeking to hire for affirmative action or is required to do so, it may invite applicants to voluntarily fill out a form identifying their gender, race/ethnicity, and veteran status. Companies performing federal contract work will likely need to ask employees to self-identify.
4. What Background Check Forms Do We Need for New Employees?
You'll want to have them fill out an authorization form. Also, if you're hiring a minor, and the minor needs to have a background check, you'll need to get a consent form filled out by the parents. Check out our complete employee background check guide.
I-9 Verification Documents
An unexpired U.S. passport.
A U.S. passport card.
An unexpired temporary resident card.
An unexpired employment authorization document.
An unexpired employment authorization card.
An unexpired temporary resident card.
A permanent resident card (often called a "green card").
An alien registration receipt card with photograph.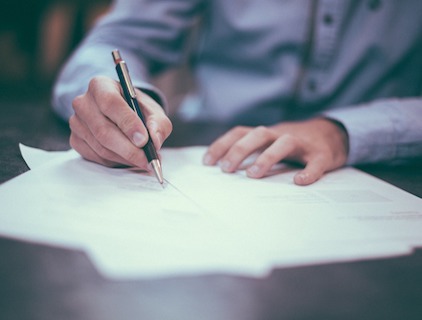 What is the W-2 form?
The W-2 form is a statement of an employee's earnings and tax withholdings. It is filled out for each employee after the new year. It is not typically something companies need to do immediately for a new employee, but each employee must receive one by January 31.
Final Thoughts:
If you've taken care of all these forms, and the I-9 identification - you should be all set to hire. We hope this guide helped you find all the information you need about new hire forms in one convenient place.