A job application form is used to gather information from job applicants during the hiring process. This form covers essential personal data and information to help make a hiring decision. Also known as an employment application or application for employment form.
Special Offer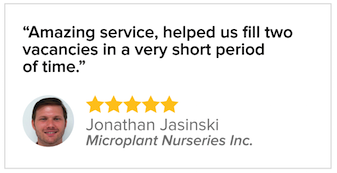 Post Jobs for FREE
Completely free trial, no card required.
Reach over 150 million candidates.
Download Job Application Forms:
| Job Schedule | PDF | Word |
| --- | --- | --- |
| Standard | | |
| Shift Work | | |
Tips for Using an Application for Employment Template:
Make a generic application available to applicants to download, fill out and email back, print and return physically, or print it out yourself and hand it to potential applicants.
If you're using job posting sites to advertise your job, allow the candidates to do everything electronically, via download and email.
Compare the answers you receive on the generic job application directly to your job description, so to be sure applicants meet your needs.
Scan completed applications quickly to make sure they're filled out, and that candidates meet the essential requirements.
Compare your favorites side-by-side before deciding who to interview.
Be sure to keep good applications on file, even if you can't hire the applicant right away - it's always good to have a bench of potential employees for a hiring emergency.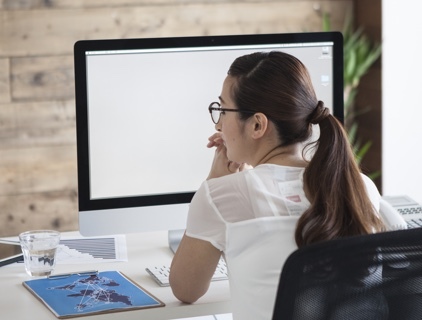 When to Use a Job Application Form:
When you want application forms that are standardized, and easy to compare.
When you want something that is easy to scan.
If you want to make the application process easier.
If you need to get information people don't put on resumes.
If you want applicants to sign and attest that the information provided is accurate.
Why Should You Be Using a Job Application Form?
Standardization is one of the main advantages of employee application forms. If you give the same application to everyone who applies for the job, it creates a very fair process for applicants and gives you a way to compare them side-by-side.
Because resumes and CVs are not standardized, it makes comparing them a little more complicated. Also, the organization and consistent structure of application forms lend them to quick reviews.
Making the process easy for applicants can be especially important for companies that need to do large-scale hiring such as fast food, retail, and hospitality companies. Applicants don't need to take time to research how to write great resumes or how to format them. They don't need to worry about what they should include, or hire a professional resume writer.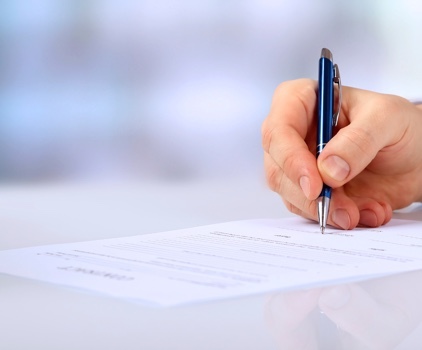 Basic Job Application Form:
A basic job application form should include the applicant name, contact information, position they are applying for, education, work history, and a place for them to sign and date the form. If you need applicants to work particular shifts, ask for availability too.
Being able to get important information applicants wouldn't share in a resume or CV is what makes job application forms the key to a great hiring process.
On a job application, you can also ask for information that will help you make decisions and research the applicants, like names and contact information for prior supervisors or managers, why applicants left their previous position, and what hours/shifts they are available to work.
You can ask if they're willing to submit to a drug test, and, in most cities and states, you can ask about previous criminal history.
FAQs:
Do employers need to use employment applications?
They're not necessary, and many companies opt for CVs or resumes instead. They are, however, a good way to take in a lot of information about employees in a standardized format.
Can employees fill out your blank job application on their computer?
Yes, all the applications we've provided can be filled out using a computer.
Is it OK to use a generic employment application, or should I customize it?
Unless you've got some very specific questions that need to be answered during the initial application process, you should be fine using a generic application for employment template. If need be, you should be able to edit any sample employment application we've provided in Word.
Is it appropriate to use a general job application with management hires?
It depends on the management job. In some industries, like retail or grocery, filling out a generic application for employment is normal at many levels. Generally, though, you can accept resumes or CVs for positions like this, and give applicants a form to fill out that supplies the information you need from an application later in the process.
Next Steps:
That should be everything you need to replace your old job application form with new printable applications, or start using them at your business and tick one more task off your new hire checklist.
Once you've got some good applicants, you may want to see our employment verification guide to help you screen them.
You may also find our employee information form and timesheet template useful at this stage.