How to Do Employee Background Checks: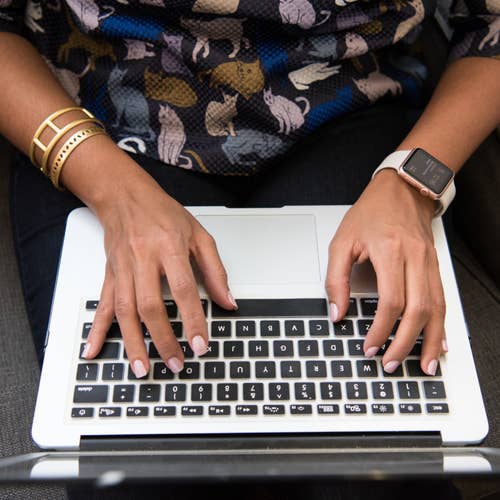 Read below to find out how to do a background check before you hire a new employee, and discover tips that will help you to develop an effective background check policy.
1.
Steps to take before doing background checks.
1.1
Have a consistent policy.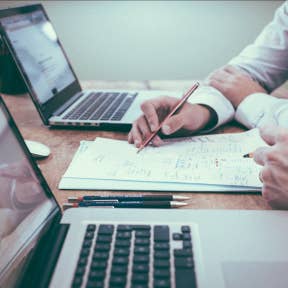 This is best documented in a flow chart so everyone knows which steps to complete and at which point. Haphazard background verification check processes can cause legal issues if you are only applying some steps to some candidates, such as only doing credit checks on candidates from specific backgrounds.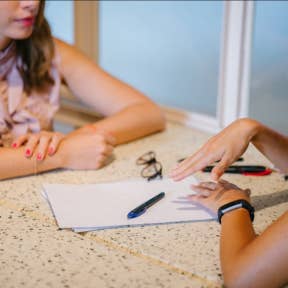 Background checks can unearth sensitive information and, in some states, you are not able to gather certain information as part of a background check. Talk to a lawyer to make sure your background check does not cause legal issues for your company.
1.3
Give candidates a chance to clear up mistakes or misunderstandings.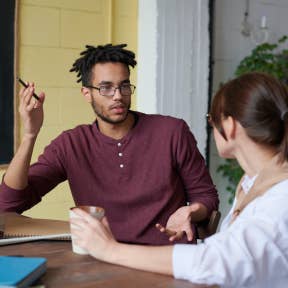 Information obtained through background checks can be incorrect. Giving candidates a chance to review information can help you save a great candidate that could have been excluded incorrectly.
1.4
Use background check services that are FCRA compliant.
The Fair Credit Reporting Act (FCRA) is clear on what you can and cannot do as part of a background check with regards to credit information. This document provides a nice summary of how the information should be treated from the candidate's perspective.
Nearly all background checks are governed by the FCRA, but you should know that there are an array of other laws that affect them, depending on state and region. For example, in some states, it's fine to use credit and criminal background checks for any employee, in others you can only perform these checks for specific types of employees.
1.5
Do not assume parts of the background check process are routine.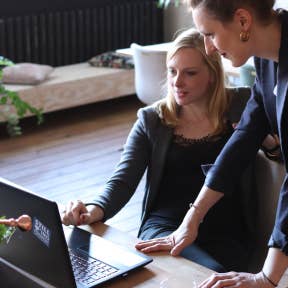 Critical information will often come up in the most mundane steps of the background check. Make sure that hiring managers take the process seriously and that they pay attention to the valuable information obtained.
1.6
Don't ask for information about character while verifying previous employment facts.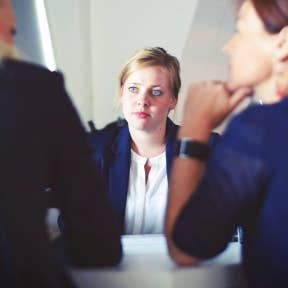 As soon as you start asking for opinions — questions about character, attitude, etc. — you're doing an investigative consumer report. This falls under federal law and you'll be required to give notice to the applicant, give them an option to ask for details, and comply with their requests. If you need this sort of information, it's best to get legal advice first.
What does a basic background check include?
1. Criminal records check.
Provides criminal history for the applicant. Especially important for positions of trust/security. Should include national and county records.
2. Social security validation.
Ensures the candidate's social security number is legitimate and finds all names, including aliases and variations, dates of birth, and address history associated with the social security number. This shows employers if the candidate has lived in undisclosed locations or under other aliases, which may reveal criminal records that wouldn't have been found otherwise.
3. Address history check.
Traces previous addresses for the candidate. Finding out where a candidate has lived will make it easier to verify other research, and may reveal jurisdictions where criminal background checks should be performed.
4. U.S. terror watch list check.
Most background checks will look to see if the candidate is on the U.S. terror watch list. This is especially important for security jobs.
5. Sex offender registry check.
Extremely important for positions of trust, this check is included with most background checks.
A background check forms just part of a greater strategy. Read our article on Full Life Cycle Recruiting to see where a background check fits in the journey from attracting potential employees to eventually bringing them onboard.
FAQs:
What shows up in a background check?
A general background check includes identity verification, employment verification, credit history, driving records, criminal records, and qualifications confirmation. However, this depends on the type of background check you would like done.
How should my employees' background check be conducted?
Notify the applicant that you will be conducting a background check.
Find out what information you are allowed to request according to your State laws.
Choose a registered Consumer Reporting Agency (CRA).
Make sure the CRA that you choose is FCRA compliant.
Hire a CRA and request a report.
Review the background report and make a hiring decision.
How should I run background checks?
Know the difference between reference checks and investigative consumer reports.
Use background checks for every candidate, not just some.
Pay attention to all the information that is collected.
What information do I need from candidates to do a background check?
To perform a background check, you'll need to get the full name, social security number, and date of birth of the employee. You will also need the employee's permission for credit reports, school transcripts, and military records.
Is it legal to conduct background checks on my employees?
Background checks are governed by the Fair Credit Reporting Act (FCRA), but you should know that there are an array of other laws that affect them, depending on state and region. Companies are not required to perform them by law. Checks should be applied to all employees consistently and fairly.
Do I need an employee's permission to do a background check?
You'll need written permission if you want to hire an outside company to investigate, want to do a credit report, want access to school transcripts, or want access to detailed military records. If you have made a reasonable request, and the employee denies permission, you can legally take the candidate out of consideration for the position.
How long does it take to do a background check?
The typical time, according to several popular background check services, is one to five days to verify social security numbers and addresses, check national and county criminal records, as well as the U.S. terrorism watch list.
Should I do a background check myself?
In cases where you're after very basic info or if the background check is not likely to make a big impact on your hiring decision, you can conduct a background check yourself. Basically, if you feel that a cursory glance at information on social media and Google search is good, this may be your best choice.
The problem with this method is that it's hard to be100% sure you got the right person and that the information you're seeing is accurate. It's also possible that you'll see information that you should not legally be using in your consideration for a new hire.
This is why, nine times out of ten, it's best to go with a search firm. It'll cost you less than $80 per candidate, you can rely on the information, and keep yourself from seeing the information you're not supposed to.