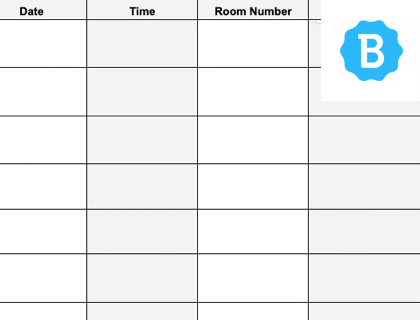 Excel Employee Schedule Template Download
Download our free Excel Employee Schedule Template.
Download Template
How to Create an Excel Employee Schedule Template: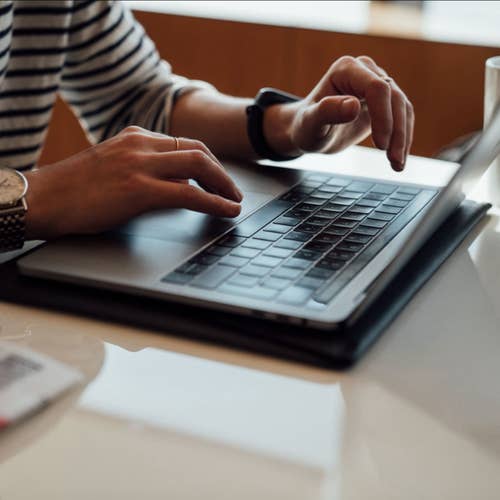 Whether you use our free schedule template to manage your employees' work schedules or you create your own schedule template, a tool like this helps keep your whole team on the same page. With a work schedule calendar, you can make sure that no shifts get missed during the week.
Excel is one of the most popular tools for creating an employee schedule template because you can have as many rows and columns as you need. Read on to learn about creating your own employee schedule using excel.
1.
Starting a template in Excel.
1.1
Open a new blank spreadsheet in Excel.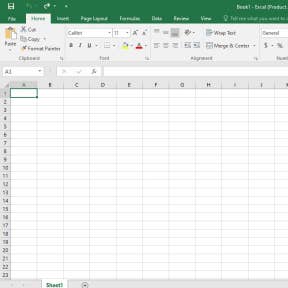 Start a new excel spreadsheet and give it a name that will make it easy to identify. For example, "Work Schedule — Sept. 10 – 15." Be sure to save the excel schedule as you go.
1.2
In the first row of the spreadsheet, create column headings.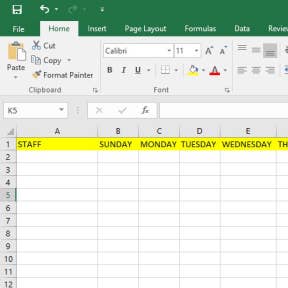 The easiest way to make headings for your excel schedule template is to name the first column "Employee Name" and then name the other columns after days of the week. If you are creating a schedule for more than one week, you can use dates as the column headings. To make your headings stand out, you can select the text and put it in bold font.
1.3
List each employee's name/ID number.
You can list all of your employees in the first column under the "Employee Name" heading.
1.4
Enter work times under days of the week/dates.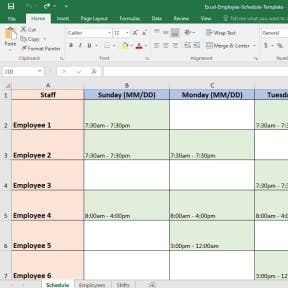 In the other columns, you can list shift times for employees under the corresponding day. This way each employee can find their line on your work schedule template and see when they work during that period. You can save this weekly work schedule template and edit it to create a new blank schedule.
1.5
Share the schedule with your employees.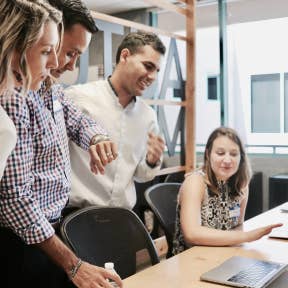 Many employers print their Excel schedule and post it somewhere in the workplace where everyone can see it, but you can also save the file and email it to all of your employees for their own reference.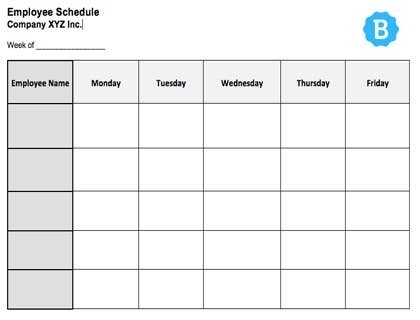 Excel Employee Schedule Template Download
Download this free Blank Weekly Schedule in Microsoft Word format.
Download Now
Weekly Employee Schedule Template:
A weekly employee schedule template is a file that you can edit from one week to the next to update your staffs' working schedule. The template should generally include dates, days of the week, and employee names or ID numbers.
FAQs:
How do I make an employee schedule?
You can start from scratch using Excel or Google Sheets, or you can modify a template.
How do I create a shift schedule in Excel?
What is a 4 2 schedule?
A 4 2 schedule is a shift schedule that has four crews with two 12 hour shifts.
What is a 9 80 work schedule?
A 9 80 schedule has eight 9-hour days, one 8-hour day, and one day off every two weeks.
What are the different types of work schedules?
Part-time.
Full-time.
Flexible shift.
Fixed schedule.
Rotating shifts.