Employee evaluation forms are used to formally review and document an employee's performance and get their acknowledgment that the evaluation took place. This is important in establishing a paper trail to support important HR decisions.
Use our employee performance review template to keep accurate records of your team and identify staff in need of improvement and congratulate those who have improved.
Special Offer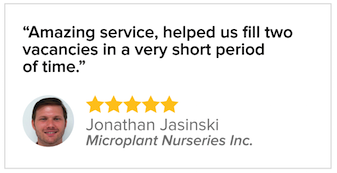 Post Jobs for FREE
Completely free trial, no card required.
Reach over 150 million candidates.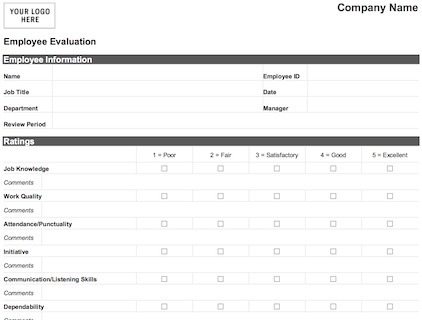 Employee Evaluation Form Download - PDF:
Download a printable, editable employee evaluation form in PDF format. Need it in Word? Scroll down.
If you properly use this employee evaluation form it will be easier to make big decisions, such as terminating an employee or giving raises. By establishing a paper trail, you can point to specific reasons for your decisions that have been acknowledged by the employee.
If you are not able to produce an employee review form when there is any dispute about the reasons for terminating an employee it can make it difficult to defend your decision.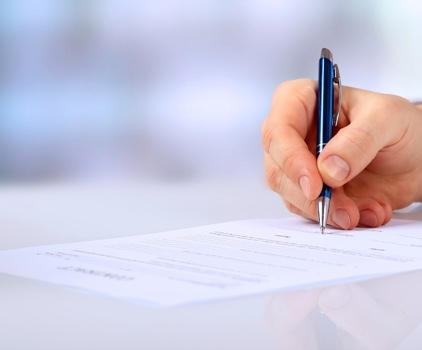 When Should You Use an Employee Evaluation Form?
Most companies do employee evaluations each year. You should use an employee evaluation template at each one of those. Also, if there is an incident that requires an immediate evaluation, use the evaluation form to document it.
Want to create your own evaluation form? Feel free to edit our free evaluation form as you wish and use it as a template. Below we've got the basic information you'll want to use in a custom employee review template.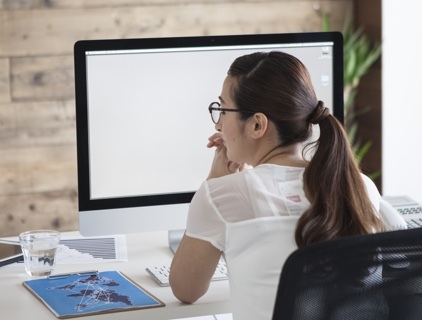 What Should an Evaluation Form Contain?
Employee name, position, and ID number.
Area for rating employee.
A clear rating system.
Area for written comments.
A space for employee and manager to sign and date.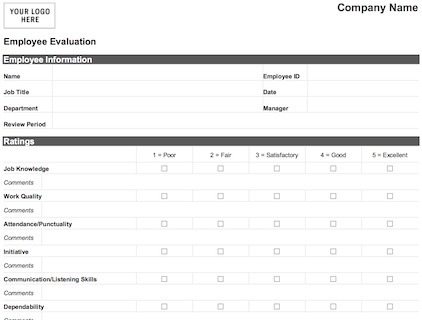 Employee Evaluation Form Download - Word:
Download a printable, editable employee evaluation form in Word format.
FAQs:
Can the Betterteam evaluation form example be used as a performance review form?
Yes, our generic employee evaluation form is essentially the same thing as an employee performance review form, a job performance evaluation form, an employee assessment form, or an employee annual review form.
Do employee performance evaluation forms make sense for small businesses?
Yes. Having a standard employee review form will make it easier to conduct evaluations because it helps create a repeatable process. You don't have to reinvent the wheel each time you need to assess an employee.
Are there any legal issues to consider with evaluation forms for employees?
Only the fairly obvious ones. Evaluations should not discriminate against the employee in any way and should be applied in a consistent way among all employees.
Next Steps.
That should give you everything you need to start effectively using employee evaluation forms. Learn more about evaluating employee performance. Looking to hire new employees? Try our list of free job posting sites.