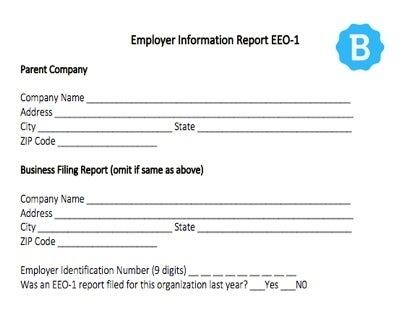 EEO-1 Report Sample Download
Download this free EEO-1 Report sample in Microsoft Word format.
Download Now
How to Fill Out an EEO-1 Report:
Four easy steps to filling out an EEO-1 report for your business.
1.
Filling out an EEO-1 report.
1.1
Check your requirements.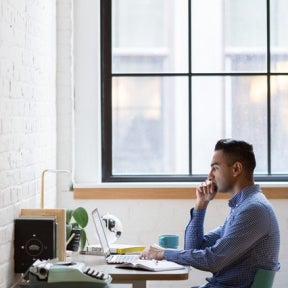 First of all, make sure that you are required to fill out an EEO-1 report.
EEO-1 reports are not mandatory for all businesses, only for businesses with 100 or more employees on their payroll. However, there are a few exceptions to this general rule:
Your business is owned or controlled by a company that has over 100 employees.
You have over 50 employees AND a federal government contract worth over $50,000.
You have over 50 employees AND you are a financial institution that either acts as a depository for US Government funds or pays out U.S. Savings Bonds.
1.2
Collect employment data for the reporting period.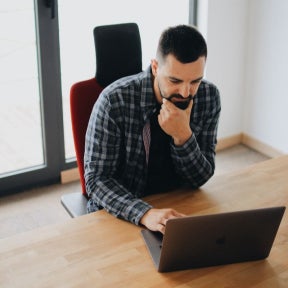 Look over your records and payroll information to determine how many employees will be listed in the report, and to find out what the age, race, gender, job position and ethnicity breakdown of those employees are. Continue to keep detailed information of these stats for reporting in future years. You'll notice that the various job categories the EEOC recognizes are listed on our sample report.
1.3
Register on the EEOC website.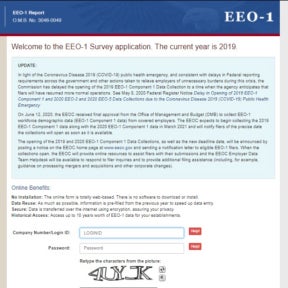 You need to get your login credentials if you are registering for the first time by going to egov.eeoc.gov and signing up for an account. This will give you the access that you need to submit the form later.
1.4
Complete and submit your report.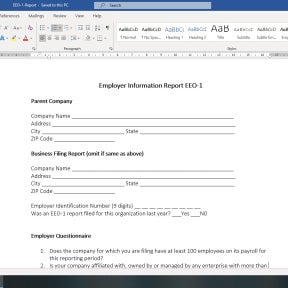 Make sure that you enter all the relevant information into the report and include a detailed breakdown of your workforce. Before being submitted, the form needs to be signed and dated by someone in your company who will take responsibility for answering any questions that the EEOC may have.
To submit the form, you can use the EEO-1 online filing system.