A job orientation gives new employees important information about their workspace, equipment, pay, benefits, and dress code, and introduces them to their colleagues. It sets employees up for success and integrates them into the company culture.
Special Offer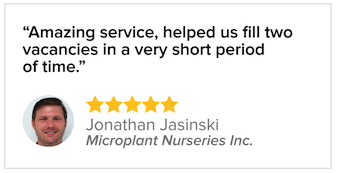 Post Jobs for FREE
Completely free trial, no card required.
Reach over 150 million candidates.
How to Prepare for a Job Orientation:
1. Know who they need to meet.
Make sure they know who will be handling their orientation on the first day. Ideally, this person will be waiting to greet the new hire when they arrive, but if not, at least they'll know who to ask for. If you want to take this a little further, help them connect on social media beforehand.
2. Tell them what to wear.
Save them the embarrassment of showing up in the wrong clothes on the first day. Let them know what clothes they'll need to wear or bring to the job orientation.
3. Tell them what to bring.
Below we have an email template we've created that you can use to send this information, but whether you use it or not, find some way of letting them know what they'll need for the first day. If you provide everything, let them know that too.
4. Know how the job supports the company mission.
Even the most basic jobs contribute to the overall purpose of the organization in some way. Let your new hires know what the mission of your company is, and connect their job to that mission.
Employees who have a strong overall sense of purpose connected to their jobs are easier to retain, happier, more forward-thinking, and optimistic. You can get new hires started with a sense of purpose on the first day by explaining exactly how their job fits into the big picture.
5. Do paperwork outside of the orientation.
Don't make someone spend their first day filling out stacks of forms. It's a terrible, boring way for someone get a first impression of what it's like at their new job. You can save time, money and trees by scanning the paperwork and emailing it to them. If that doesn't work for you, just give them a packet to take home and fill out.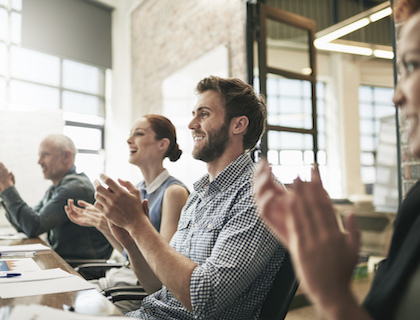 How to Give a Job Orientation:
Give employees a tour of the building/work place.
Introduce them to key colleagues and supervisors/managers.
Get them set up with necessary equipment.
Review their schedule.
Review initial projects and expectations.
Conduct a team building exercise.
Introduce them to your employee handbook.
Answer any questions they have.
10 Tips for an Awesome Orientation:
1. Provide brain foods for the office.
Turns out there are several foods that are great for reducing stress and improving memory and concentration, that also happen to be inexpensive, tasty, and easy. Try having a selection of foods ready for your new hires. It will get them relaxed, make a great impression, and prepare their brains to absorb new information. Popular food items include water, apples, popcorn, guacamole, dark chocolate, and coffee.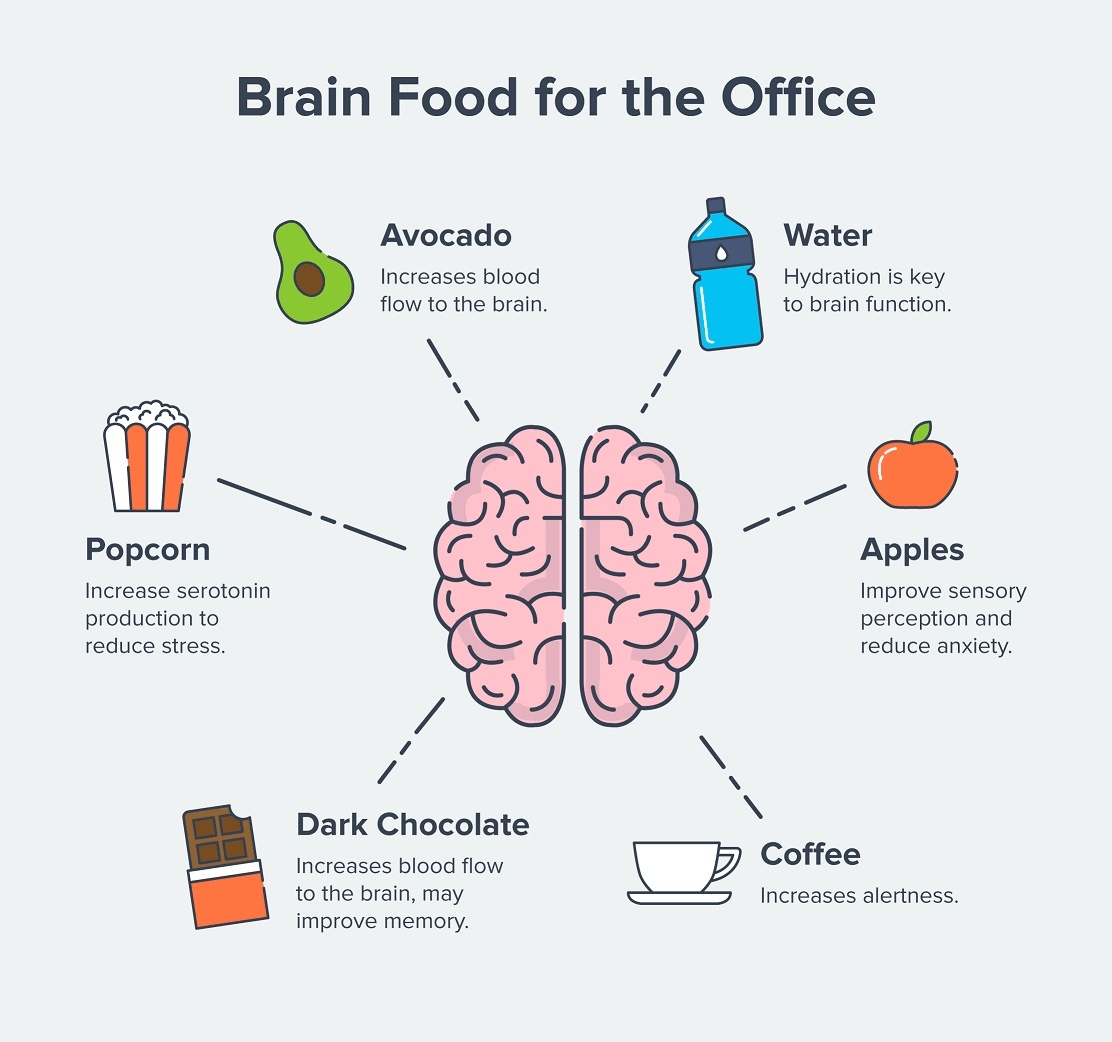 2. Create YouTube videos of common tasks.
Most workplaces have some tasks that need to be performed on a computer and often times the exact way these tasks are done is specific to the business. Save yourself and the new hire some time by creating screen recordings of all the computer tasks they'll need to do. Upload them to YouTube, and you've got useful training videos that can be accessed when needed.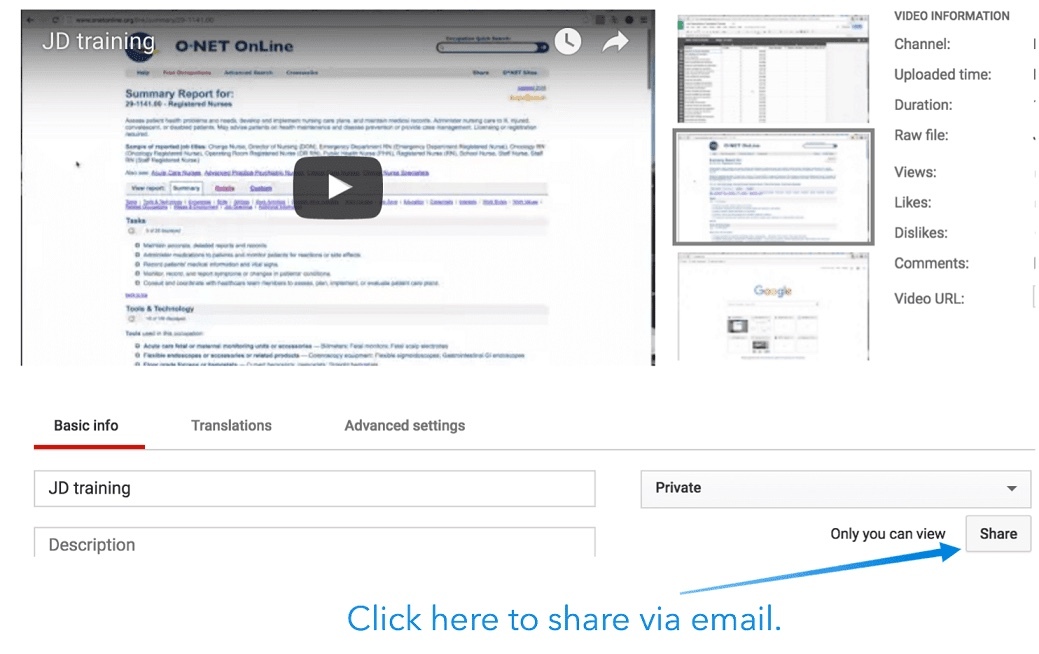 3. Build a FAQ that always improves.
If you are onboarding a lot of people you will notice that new hires ask many of the same questions. Save time and document these as they appear and give new hires access to this FAQ. Make them responsible for adding information they find out during their onboarding process that is not already in the FAQ.
4. Make it easy for new hires to remember names.
Remembering more than a handful of names is not easy for most people when they are introduced to dozens of colleagues on day one. Create a photo collage of everyone they will interact with and include the names, what they do, and who they report to.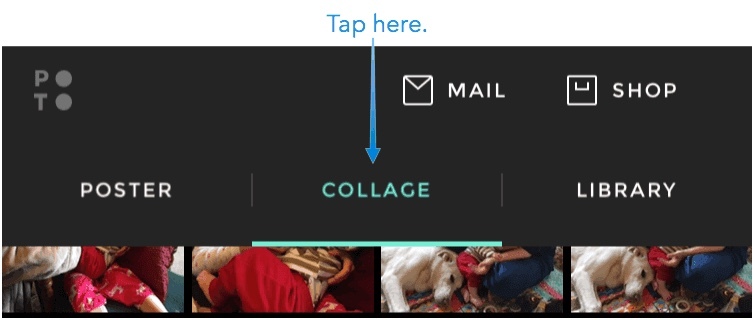 5. Create a new hire welcome packet.
Add important documents and information new hires need to know into a share drive or zip file and give them access as soon as you can. This could even be before they start so they have time to read it and ask questions.
6. Send a thoughtful welcome email.
Subject: Welcome to [your company]!
Hello [new employee name],
We're looking forward to seeing you on [day they're supposed to start] at [time they're supposed to start] for your new hire orientation.
When you arrive, ask for [employee heading up orientation] who will be leading your orientation. Be sure to bring [list anything they should bring, a lunch, special equipment, pen, and paper, etc.].
Also, you'll want to wear [let them know if they'll need special clothing, such as comfortable shoes, clothes appropriate for the weather, clothes that can get dirty, something formal, etc.].
During your first day, you can expect to [give them a general outline of what they'll be doing].
In the meantime, you can find our employee handbook, a who's who photo collage, and all the necessary paperwork by clicking the link below. You can print and sign everything at home and bring it in, or read it online and sign it at work.
[Paste Dropbox link here]
Also, we've got a video that will show you how to do some of our basic computer tasks. Feel free to watch this now, or save it for work. Click the link below to watch it.
[Paste YouTube links here]
Finally, we've got a new employee FAQ that you can find at the link below. Feel free to comment if you have additional questions, and we'll answer them.
[Paste Google Docs link here]
Thanks,
[your email signature]
7. Make a new hire checklist.
Skipping essential steps in the onboarding process can make it hard for new hires to integrate into the team. Create a detailed new hire checklist which covers everything from the beginning of the recruitment process to the year one performance review.
8. Skip the public introductions.
Few people enjoy public speaking so instead give the new hire a chance to fill in a new hire introduction email that is distributed to all staff the day before they arrive. Include their job title, who they report to, where they will sit, and also interesting and/or funny personal information like hobbies etc.
9. Add important steps to their calendar.
There are a whole lot of things that should be scheduled with the new hire to help onboarding go smoothly. Training, follow-ups, performance reviews, and lunches, etc. Add all of these to their calendar so they know what to expect and can be prepared.
10. Ask new hires for feedback to improve the process.
Afte the new hire has had time to settle in send them a survey and ask for honest feedback on all steps of the job orientation process. Give them ample opportunity to provide informal feedback and ideas on where to improve, steps to cut, or steps to add.