An Employee Value Proposition (EVP) is a comprehensive collection of unique benefits a company uses to attract and retain talent. It captures the essence of a company by focusing on the compensation, benefits, career development, work environment, and culture the company offers its employees.
Components of an Employee Value Proposition:
1. Compensation.
This is about selling the company's compensation system. It encompasses the salary being offered, raises, and promotion opportunities and timeline. It also includes the evaluation system the company has in place, and its commitment to fairness.
2. Benefits.
This is about the company's benefits system, including time off, holidays, insurance, and retirement support. It also shows the on-going opportunity for further education and development, and clearly defines the company's policies concerning flexibility and its approach to family responsibilities.
3. Career.
This tells the potential employee how they might grow in the company in terms of ability, how they might progress in their career, and the stability they can come to depend on in a career at the company. This includes the systems in place to educate and train employees, and the extent of feedback to be expected while on the job.
4. Work Environment.
This outlines clearly the employee's role and responsibilities, the level of autonomy offered, and it shows an understanding for the employee's needs for recognition, work-life balance, and room for personal achievement. It also clearly defines the challenges one might expect to face in the position.
5. Culture.
This explains the company's goals and plans, and briefly introduces the potential employee to the types of people they will be working with and those they'll be reporting to. It is also an opportunity to show the potential hire the company's approach to collaboration, support, and social responsibility.
Defining an employee value proposition:
1. Describe your perfect employee.
Being as detailed as possible, create a vision for yourself of the perfect candidate, including their characteristics, values, skills, and motivations.
2. Specify the EVP's main components.
With the perfect employee in mind, specify the main components of your employee value proposition in such a way that they resonate with the perfect employee persona you've created.
3. Do research.
Start with doing research into what you currently offer your employees. Find out what they appreciate about working in the company, and what they would change to improve their level of satisfaction.
Then, research the job market to find out more about what your ideal employee might be looking for, what factors drive their career decisions, how they find employment, and why they might leave.
4. Customize your EVP.
Now that you have an EVP, you should use it in ways to target your perfect candidate for any given position you are aiming to fill. Knowing the ideal candidate and armed with the research you've done into the job market, customize the EVP by focusing on those parts of it that will stand out to potential hires.
For example, if you want to attract interns, highlight skills development opportunities, mentorship programs, and the timeline for moving into full-time employment at the company.
Some content ideas include employee testimonials, interesting company videos, and up-to-date company blogs.
Some communication channels you could use include social networks, job finding sites, and a careers page on your website.
FAQs:
What does employee value proposition mean?
An employee value proposition (EVP) is a statement that communicates to current and future employees the benefits and advantages of working for your company.
What question does the employee value proposition answer?
An employee value proposition answers two questions: Why should I work for the company? And, why should I stay at the company? It tells potential employees all they stand to gain from a company by giving it their time and skills.
Why is an employee value proposition important?
An employee value proposition builds your company's employer brand, helping your company to stand out among competitors in the jobs market and attract talent.
An employee value proposition is then crucial for showcasing the level of satisfaction an employee at your company will enjoy on top of remuneration. It is a statement about why working at your company is better than working at another.
It is also an important tool for talent retention because it prioritizes HR policies, tries to keep aligned with the values of the people working in the company, and helps develop a unique and strong company culture.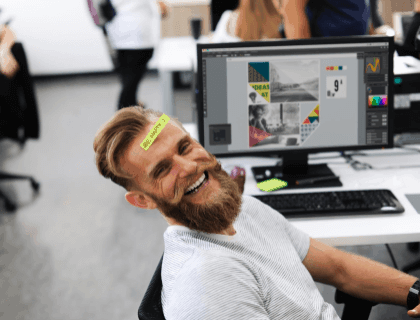 What goes into an Employee Value Proposition?
An employee value proposition highlights everything an employee gets in return for their time and skills. More than just a salary, an EVP focuses on compensation, benefits, career development, work environment, and company culture.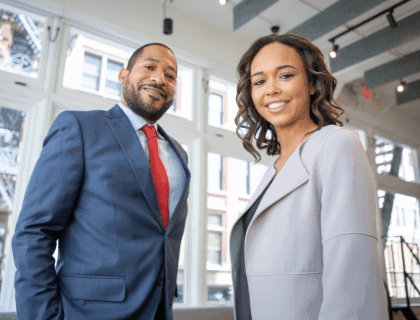 How do I create an employee value proposition?
Describe your perfect employee.
Specify the main components of the EVP.
Research current employee satisfaction and job market trends.
Customize.
How do I promote my EVP?
Create employee testimonial videos.
Discuss aspects of your EVP on the company blog.
Show your company's unique culture and workplace environment through video.
Set up an interesting careers page on your website.
Share your company's images and videos on social media.
Highlight your EVP in internal branding campaigns.
What does employment branding mean?
Employment branding, or employer branding, is the process of promoting a company as a meaningful, and beneficial place to work, and positioning the company in the eyes of potential employees as the employer of choice in the marketplace.
What is EVP Marketing?
EVP marketing, or employer branding, is the effort a company makes to promote its employee value proposition to both potential hires and current employees.