How to Create an Employee Value Proposition: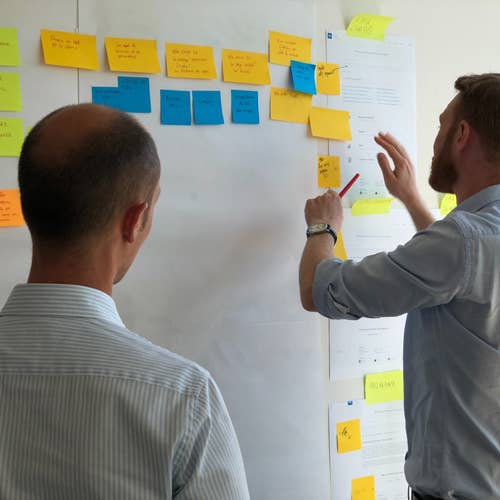 A step-by-step guide to creating an effective employee value proposition.
1.
Describe your perfect employee.
1.1
Create a vision for yourself of the perfect candidate.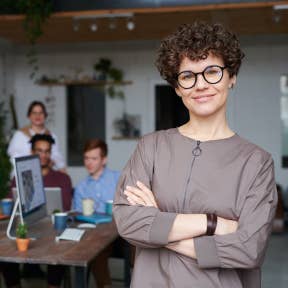 Being as detailed as possible, create a vision of the perfect candidate. Include their characteristics, values, skills, level of experience, and motivations.
2.
Specify the EVP's main components.
2.1
Promote the aspects of your EVP that most resonate with your ideal candidate.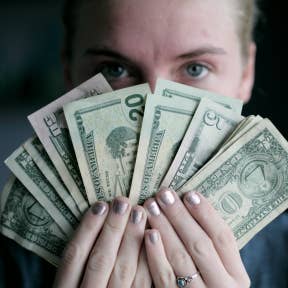 With the perfect employee in mind, specify the main components of your employee value proposition in such a way that they would be attractive to the perfect employee persona you've created.
3.
Research what you currently offer employees.
3.1
Discuss your offering with current employees.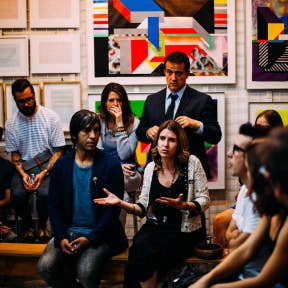 Find out what they appreciate about working in the company and what they would change to improve their level of satisfaction.
3.2
Research the job market.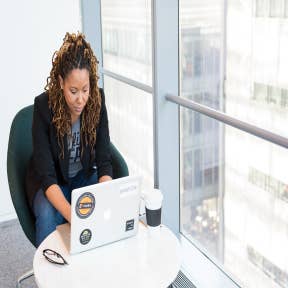 Research the job market to find out more about what your ideal employee might be looking for, what factors drive their career decisions, how they find employment, and why they might leave.
4.1
Use the EVP to target talent for specific roles.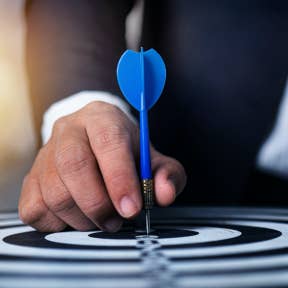 Now that you have an EVP, you should use it in ways to target your perfect candidate for any given position you are aiming to fill. Knowing the ideal candidate and armed with the research you've done into the job market, customize the EVP by focusing on those parts of it that will stand out to potential hires.
For example, if you want to attract interns, highlight skills development opportunities, mentorship programs, and the timeline for moving into full-time employment at the company.
Employee testimonials, interesting company videos, and up-to-date company blogs are great content ideas you can use to capture your EVP.
Promote your EVP content on social networks, job sites, and your company's career page especially.
Components of an Employee Value Proposition:
1. Compensation.
This sells the company's compensation system. It encompasses the salary being offered, raises, and promotion opportunities. It also includes the evaluation system the company has in place and its commitment to fairness.
2. Benefits.
This is about the benefits the company offers, such as time off, holidays, insurance, and retirement support. It also shows the on-going opportunity for further education and development, and clearly defines the company's policies concerning flexibility and its approach to family responsibilities. Be sure to include voluntary benefits.
3. Career.
This tells the potential employee how they might grow in the company in terms of ability, how they might progress in their career, and the stability they can come to depend on in a career at the company. This includes the systems in place to educate and train employees, and the extent of feedback to be expected while on the job.
4. Work Environment.
This outlines clearly the employee's role and responsibilities, the level of autonomy offered, and it shows an understanding of the employee's needs for recognition, work-life balance, and room for personal achievement. It also clearly defines the challenges one might expect to face in the position.
5. Culture.
This explains the company's goals and plans, and briefly introduces the potential employee to the types of people they will be working with and those they'll be reporting to. It is also an opportunity to show the potential hire the company's approach to collaboration, support, and social responsibility.
13 Employee Value Proposition Examples:
Here's how a selection of companies featured on Fortune Magazine's 100 Best Companies to Work For list, answer the question, "Why should you work for us?"
1. Hilton.
Hilton is a leading global hospitality company with a portfolio of 18 world-class brands comprising nearly 6,100 properties in 119 countries and territories. In its 100-year history as the world's most hospitable company, Hilton has welcomed more than 3 billion guests.
This is a great time to be part of #TeamHilton! With extensive career development opportunities, dynamic support for learning and leadership development plus an innovative culture committed to supporting your wellbeing, you have all of the resources you need to succeed. From hotels to corporate positions, you can find the opportunity that fits your unique skills and passions.
2. Salesforce.
Salesforce is the global CRM leader, empowering companies to connect with their customers in a whole new way. We work as a team to deliver success for our customers while giving back to our communities.
Salesforce helps companies connect with their customers in a whole new way. We are blazing new trails in enterprise software every day while focusing on our mission of improving the state of the world.
Life at Salesforce centers around our culture. We are an Ohana of Trailblazers. Our values connect and inspire us. Our behaviors build trusted relationships. And the experiences we deliver all feel like us.
Members of our Ohana enjoy great pay and perks, but they also value the opportunity to learn from some of the most passionate and driven people in the industry, grow their careers with us, and give back.
3. Wegmans Food Markets, Inc.
We are a mission-driven, values-based, family company that helps people live healthier, better lives through food. Our caring, knowledgeable people create a warm, welcoming in-store experience at 100 locations and offer online help for meal planning and delivery.
At Wegmans, we care about the well-being and success of every person. In fact, our commitment to helping people live healthier, better lives starts with our employees. That is why we offer excellent benefits and perks to both our part-time and full-time employees, including flexible schedules, promotion opportunities, paid vacation time, and low-cost health coverage. Our dedication to our people is part of the reason why Wegmans has been listed as one of Fortune Magazine's "100 Best Companies to Work for" for 21 years in a row.
4. Workday.
We deliver financial management, human capital management, and analytics applications designed for the world's largest companies, educational institutions, and government agencies. Organizations ranging from medium-sized businesses to Fortune 50 enterprises have selected Workday.
At Workday, your colleagues will include legends in the industry, talented new grads, and everyone in between. You'll work with new technologies, solve original problems, and partner with amazing companies all over the world.
Workday is growing. If you are passionate, fun, and live for breakthrough ideas, consider joining our team. Have a look at our current openings to see if there's a good fit.
5. Kimpton Hotels & Restaurants.
We operate 64 boutique hotels and 78 chef-driven restaurants, lounges, and bars in 35 cities across the U.S.
At Kimpton, our shared mission is to make lives better through heartfelt human connections. This emotional investment drives all that we do, and it's why you'll love the work, too.
Individuality is the key to our success, and we encourage a "be your best self" mantra in every employee. Because for us and our guests, it's always personal.
We believe when people are comfortable being themselves, they connect more deeply with those around them, in a heartfelt, human way. So bring the real you. The best and ever-improving version of you. It's those just-you qualities that make it more personal for you and our guests.
6. Cisco.
Between hope and possibility, there's a bridge. We help people make powerful connections in business, education, philanthropy, or creativity. Cisco hardware, software, and service offerings create networks that provide easy access to information anywhere, at any time.
Cisco was named the World's Best Workplace! We've always known it, now the rest of the world does too. From purposeful work that's making a global impact to a company culture that empowers employees to 'be you, with us' and encourages giving back – Cisconians have a lot to be proud of! So, yeah, we're shouting this one from the mountaintops.
Don't Follow the Herd: Be You, With US. #WeAreCisco Cisco doesn't want you to blend in, we want you to stand out. Not in spite of what makes you unique, but BECAUSE of it! Ready to live your career in color and be a part of our digital transformation?
7. Edward Jones.
Our 18,000-plus financial advisors provide financial services to individual investors. From the types of investment options offered to the location of branch offices, all we do is designed for individual investors in the communities in which they live and work.
Find the right opportunity for you. We bring a personal approach to business. All of our associates - whether they work in one of our branches across the country or in our headquarters locations - are dedicated to serving our clients.
We've been ranked among the best advocates for our clients and named one of the top companies to work for.
8. Ultimate Software.
We provide businesses of nearly all sizes with cloud-based human capital management solutions (HR, payroll, talent, and time and labor management software) as well as HR service delivery solutions. We support more than 51 million people's records in our cloud.
Work for a company that truly values its people by putting them first. At Ultimate Software, we believe that people are the most important ingredient of any business. It's the people who ultimately determine what can be achieved. That's why creating a culture based on trust, respect, and inclusion is our top priority. We encourage our people to always reach higher, learn more, and live up to their potential, delivering our customers the best global human capital management solutions possible.
9. Texas Health Resources.
Texas Health Resources is a non-profit health system that operates a network of hospitals and related health facilities, including acute care hospitals, physician offices/primary care, surgery centers and specialty care sites in the North Texas region of the United States.
Together We're Making a Difference. As one of the largest faith-based, nonprofit health systems in the U.S. we play a huge role in the communities we serve in the greater Dallas Fort Worth area. Our mission is "to improve the health of the people in the communities we serve" and we get it done every day. Imagine the power of 23,000+ team members with a singular focus and determination. We're doing the stuff and staying on task in the rapidly-changing healthcare industry. Agreed, it's no small task, but it's definitely one we're up for.
Our career growth and professional development opportunities are top-notch and our benefits are equally outstanding. We have so many other things to share with you. Apply today and join our award-winning Texas Health family and become a part of a team that is improving the health of our communities daily. You really do belong here.
10. The Boston Consulting Group, Inc.
BCG is one of the world's leading consulting firms, dedicated to solving our clients' hardest problems and transforming them for the future. We integrate leading-edge innovation through dynamic teams, striving to unlock the potential of our clients and employees.
At BCG, we know that at the heart of strategic, organizational, economic, intellectual, societal, and global potential is human potential—and unlocking it is what moves the world forward.
Joining the BCG family means support, inspiration, flexibility—and countless opportunities to grow and learn.
11. Stryker.
Stryker is one of the world's leading medical technology companies and offers innovative products and services in Orthopaedics, Medical, Surgical, Neurotechnology and Spine that help improve patient and hospital outcomes.
If you're a results-driven person looking to make a difference in the world, consider why we may be right for you.
We care as much about what you can do as what you have done, helping you to discover, apply, and develop your strengths and talents. We offer dynamic career opportunities that allow you to realize new experiences without changing employers.
12. Publix Super Markets Inc.
Publix has more than 1,200 grocery stores in seven U.S. states. We also have distribution, warehousing, and manufacturing facilities that make Publix brand products. Our mission is to be the premier quality food retailer in the world.
Publix employees are rewarded for their hard work and dedication to making Publix a better place for customers. That's why we afford amazing benefits to each employee based on part-time or full-time employment status.
Be front-of-the-line for providing our customers with the best service possible. We are always on the lookout for top talent in our stores and are currently accepting candidates for positions such as Bakers, Meat Cutters, Cashiers, Grocery Clerks, and more.
Help bring the Publix mission to life every day, whether that's helping a customer find a product, or simply putting a smile on someone's face. There is so much opportunity here at Publix to serve customers and grow your career at the same time.
13. American Express.
We are the world's largest global payments network, owning relationships with Card Members and merchants. We provide products and services to customers around the world, process millions of transactions daily, and drive more than $1 trillion in commerce annually.
The best way to back our customers is to back our people. What you choose to do for a living is one of the most meaningful decisions you can make. At American Express, our job is to help you excel at yours. We provide experiences to become a great leader, a world of opportunities to grow your career, and an inclusive culture to help you thrive. Because the best way to back our customers is to back our people.
When you join American Express, you'll have access to world-class leadership and learning experiences, an opportunity to create a unique career journey shaped by your talent and curiosity, and the ability to engage with leaders and coworkers who will help you excel in all you do. All this, combined with comprehensive benefits and a culture of inclusion, makes American Express a unique place to join, stay, and grow your career.
FAQs:
What is the meaning of employee value proposition?
How do you create an employee value proposition?
Describe your perfect employee.
Specify the main components of the EVP.
Research current employee satisfaction and job market trends.
Customize.
What does EVP stand for in HR?
EVP stands for Employee Value Proposition.
Why is an employee value proposition important?
An employee value proposition builds your company's employer brand, helping your company to stand out among competitors in the jobs market and attract talent. It is a statement about why working at your company is better than working at another. It is also an important tool for talent retention because it prioritizes HR policies, tries to keep aligned with the values of the people working in the company, and helps develop a unique and strong company culture.
What makes up the employee value proposition EVP?
Salary.
Benefits.
Career development.
Work environment.
Company culture.
What question does the employee value proposition answer?
An employee value proposition answers two questions: Why should I work for the company? And, why should I stay at the company?
How do I promote my EVP?
Create employee testimonial videos.
Discuss aspects of your EVP on the company blog.
Show your company's unique culture and workplace environment through video.
Set up an interesting careers page on your website.
Share your company's images and videos on social media.
Highlight your EVP in internal branding campaigns.
What is EVP Marketing?
EVP marketing, or employer branding, is the effort a company makes to promote its employee value proposition to both potential hires and current employees.