Examples of Voluntary Benefits:
Life insurance.
Dental insurance.
Vision insurance.
Disability income.
Car insurance.
Long-term care coverage.
Medical supplement plans.
Homeowner's insurance.
Identity theft protection.
Travel insurance.
Medical insurance for pets.
Pre-Tax Benefits:
Employee contributions for some benefits can be deducted from the payroll pre-tax while others are deducted post-tax. If you choose to deduct your employees' contributions pre-tax, they may still be required to pay taxes on some of these benefits if and when they use them. However, deducting employees' contributions from the payroll pre-tax reduces your net costs and saves you from payroll taxes.
Pre-tax voluntary benefits include:
401(k) contributions.
Adoption assistance programs.
Dependent care assistance programs.
Employer-sponsored accident and health plans.
Group term life insurance.
Health Savings Account contributions.
Short and long-term disability coverage.
Funding Voluntary Benefits:
As an employer, you can choose to offer fully employee-funded voluntary benefits or benefits that are jointly funded by both the employee and the employer. You also do not need a large company to offer voluntary benefits. Some plans require businesses to have a minimum of 2 to 5 employees to qualify, while others have no minimum requirements.
There are companies that specialize in voluntary benefit plans, so if you are struggling to choose the benefits that will work best for your business and your workforce, you can connect with a broker.
Pros and Cons of Voluntary Benefits:
Pros
It is a way for small businesses to entice top talent.
It can be used to improve employee satisfaction as employees can gain access to benefits they may not have known about on their own.
It allows employees to choose what they need in a benefit plan.
A small business can use voluntary benefits plans to distinguish themselves and compete with larger, more well-known companies.
Cons
Low participation in voluntary benefits plans can be damaging as employees may think that the plan may not have a lot of value if no one is using it.
The business will need to devote resources to effectively communicate the available benefits plan to employees.
Available benefits can be superfluous if not based on employees' needs and feedback.
Investing in voluntary benefits plans requires time and financial investments.
The 4 Critical Life Needs:
Voluntary benefits usually fall within 4 critical life needs categories:
1. Health: Minimizing employees' health risk and promoting well-being.
2. Wealth accumulation: Protecting employees' income and assets.
3. Security: Protecting employees' dependents, vulnerable people, or identities.
4. Personal: Protecting things that are important to employees' needs or individual interests.
How To Set Up a Voluntary Benefits Plan:
Six steps to setting up a comprehensive voluntary benefits plan for your company.
1.
Setting up a benefits plan.
1.1
Contact your company's insurer.
As a small business, you should have business insurance. You can talk to your insurer and ask them if they sell voluntary benefits. If they don't, ask for a recommendation or do an internet search for voluntary benefits brokers.
1.2
Contact one or more providers.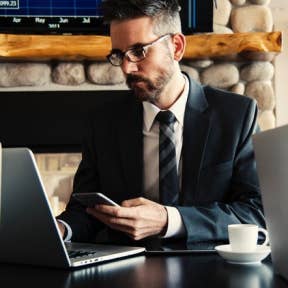 Compare the different insurance providers and contact them to check their minimum requirements for the number of employees at a company, the available benefits, the available non-insurance or "soft" benefits, their costs, what your company can save through a benefits plan, and available employee education on the benefits plan.
Try to find a provider that leaves you and your company with little or no administrative work.
1.3
Meet with your company's management team.
Share your findings and discuss how you can move forward with a voluntary benefits plan.
1.4
Distribute a survey among your employees.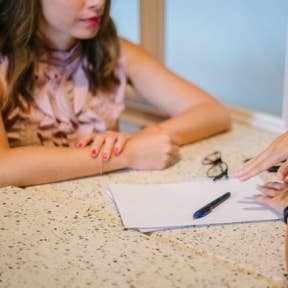 Find out what the interest levels are in a voluntary benefits plan, what kind of benefits your employees would want, and inform your employees about the payments and the tax savings they would make.
1.5
Request bids from the providers you previously contacted.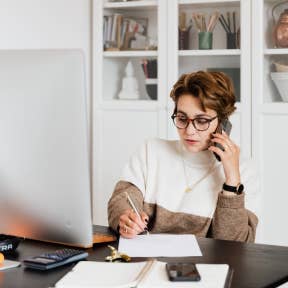 Request formal proposals based on the information you have gathered from your management team and your employees. Once you have selected your preferred provider, discuss what rollout options they have or any help they offer, if they provide updates, and what their customer service number is.
1.6
Roll out the voluntary benefits plan.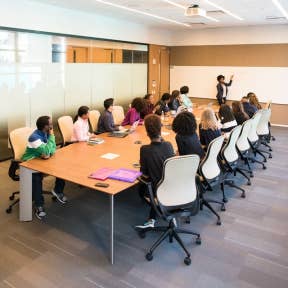 Announce the start of the voluntary benefits plan to your employees, educate them on how it works, and provide printed materials. Your provider may send a representative to fully explain the various options and how they work to your employees. You will want to include a description of your new voluntary benefits plan in all future job interviews with prospective new employees.
FAQs:
What are voluntary benefits?
Voluntary benefits are offered to employees by employers through the workplace and are most often paid for by the employees through payroll deductions, while the employer pays for the costs of benefits administration. Employees can choose to buy any or all offered voluntary benefits in addition to whatever core employee benefits form part of their benefits package.
Why do companies offer voluntary benefits?
Voluntary benefits are usually offered by employers as businesses can get cheaper rates than individuals, and it is also inexpensive for employers to offer benefit programs. Businesses usually offer comprehensive voluntary benefits packages as incentives for employees and to retain a talented workforce. It is also an opportunity for employers to decrease their payroll taxes.
Why are voluntary benefits important?
If a company can offer a voluntary benefits package, they can opt to reduce their core benefits package to save money while simultaneously offering personal insurance benefits at a reduced group price to employees who may not be able to afford this type of insurance on their own. In this way, small businesses can compete with larger, more established companies for top talent.
What are voluntary worksite benefits?
Voluntary worksite benefits, or simply voluntary benefits, are discounted employee-paid benefits that provide a cost-effective solution to help employees with medical expenses.
Are voluntary benefits pre-tax?
It depends on the type of voluntary benefit. Some are pre-tax, while others are post-tax.
What are voluntary products?
Voluntary benefits are any type of additional benefit that is added to an employee's benefits package and provided through insurance products.
What are the 4 major types of employee benefits?
Health and medical insurance.
Wealth insurance and protection.
Security, life, and identity protection.
Personal insurance and protection.