Examples of Employee Benefits:
1. Health insurance.
Health insurance plans that cover vision, dental, and medical care are among the top sought-after employee benefits. While health insurance perks can make compensation packages very attractive and aid with talent acquisition, they also help with employee retention and keeping employees healthy and productive in the workplace.
2. Disability insurance.
Available through both public and private programs, disability insurance protects employees against loss of income in the event a temporary or permanent illness or injury renders them unable to work. Employers may offer both short- and long-term disability insurance, with the former also being used to cover paid maternity leave.
3. Life insurance.
Another great perk to offer is a life insurance plan, which may give employees peace of mind knowing that if they were to pass away unexpectedly, their dependents will be provided for financially. As with disability insurance, there are different types of plans, with the two basic options being term and permanent life insurance.
4. Retirement plans.
There is a range of retirement plans available. It is a good idea to obtain professional assistance when selecting a program as setting it up can be complicated. Among the most common plans offered by employers are 401(k) plans.
5. Paid time off.
While federal laws only regulate certain types of leave and do not require employers to offer paid time off, several states require employers to offer paid sick leave. Beyond legal compliance, offering a generous number of paid days off, including vacation days, is certainly an attractive fringe benefit to enhance any compensation package.
6. Flexible working options.
Giving employees some leeway when it comes to work hours and the option to telecommute to some degree is another employee benefit that can strongly improve employee satisfaction. Employees who can adjust their office hours around traffic or personal responsibilities, or work remotely, are likely to be happier and maintain a good work-life balance.
7. Tuition assistance.
Offering employees educational assistance or reimbursement benefits both the employer and the employee. While employees can further their education without a lasting financial burden, employers stand to gain and retain a highly skilled workforce.
8. Employee training.
Providing training and development opportunities shows potential employees that a business is willing to invest in individuals. While a great way to help improve employees' skills and productivity, ultimately aiding the company's performance, offering employee training also contributes to employee satisfaction and retention.
9. Rewards programs.
Offering bonus payments, profit-sharing, or stock options as part of a rewards program can be a powerful motivator and drive employee engagement and productivity. As employee expectations may differ, some employers may prefer to offer both tangible and intangible rewards to recognize employees' performance and contributions to the business.
10. Discount programs.
Employee discount schemes are a nice-to-have perk that helps employees save money and even contributes to their overall well-being, by making products or services that may otherwise be too costly for consideration accessible to them. Products and services included in such programs can range from consumer goods and vacations to financial services.
11. Wellness programs.
With advantages such as reducing health risks and absenteeism, improving employee morale, and having a productive, healthy workforce, wellness programs are beneficial to both the organization and its employees. Their purpose is to help employees develop and maintain healthy behaviors that improve their overall well-being.
12. In-office perks.
While in-office perks may not be among the most important benefits employers can offer, their influence on the working environment can be considerable. Common examples include creative workspaces, free beverages and snacks, and well-designed break rooms with a games corner, while less common perks include pet-friendly office spaces.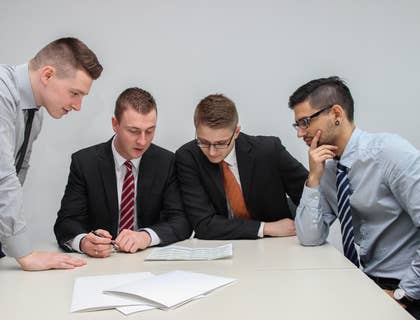 A definition of voluntary benefits, pros and cons, and frequently asked questions.
FAQs:
How many hours can a part-time employee work without benefits?
There are some federal laws that require employers to offer part-time employees certain benefits, although with varying eligibility requirements. The Affordable Care Act, for example, requires employers with more than 50 full-time employees to offer health insurance benefits to employees who work 30 hours or more a week. Depending on your location, there also may be state laws that apply.
How much do benefits cost per employee?
According to the Bureau of Labor Statistics, the average cost of benefits per private industry employee was $11.86 per hour, based on data from 2022.
What is the most common type of employee benefit?
Medical, disability, life, and retirement insurance are among the most common types of employee benefits, followed by paid time off, flexible working options, and educational assistance.
What are the 4 major types of employee benefits?
What are mandatory benefits for employees?
Federal mandatory benefits include social security and medicare, unemployment insurance, and certain unpaid leave days, although not all apply to companies with fewer than 50 employees. Individual states may also have laws requiring employers to offer certain benefits, such as paid sick leave and disability insurance.
What are the top 10 employee benefits?
What is an employee benefits program?
An employee benefits program refers to the selection of fringe benefits or perks, including items such as medical, life, disability, and retirement insurance plans, that employers offer employees in addition to their regular salary or wages.
What are good employee benefits for a small business?