How to Post a Job on JobInventory.com: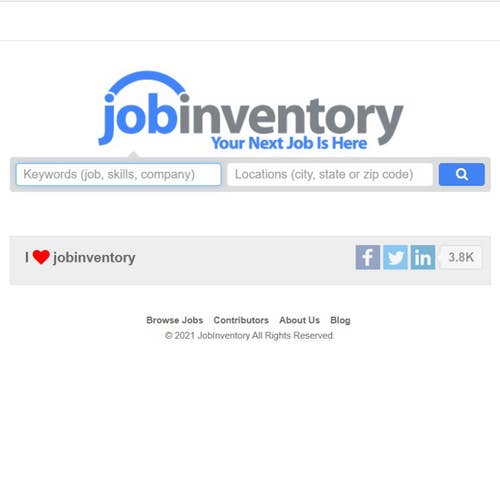 Three easy steps for posting a job on JobInventory.com.
1.
Posting a Job on JobInventory.com.
1.1
Go to jobinventory.com.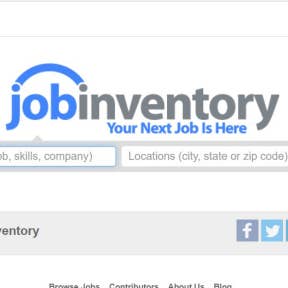 Navigate to the JobInventory.com home page.
The "Add Jobs" button is in the top-right corner of the homepage.
Enter your company information in the form and include a link to your job feed on other posting sites.
Click "Submit" and follow the prompts to complete your job posting.
Key Information
| | |
| --- | --- |
| Legal Name | Buzz Vertical, LLC. |
| Founding Date | Jan 01, 2011 |
| Address | 14525 SW Millikan Way #45544, Beaverton, OR, 97005-2343, Canada |
| Website | |
FAQs:
How much does it cost to post a job on JobInventory.com?
It is completely free to post a job on JobInventory.com. If you would like your job to be listed on their website, you will need to fill out a form.
What is JobInventory.com's Contributor Badge Program?
How can I edit a JobInventory.com job posting?
When your jobs are posted on JobInventory.com, they are mirroring postings that you have on other sites. In order to make edits, you need to make changes on those sites.
Does JobInventory.com assist employers with candidate interviews?
No, JobInventory.com does not offer any assistance with the interviewing of candidates.
How can I delete a JobInventory.com job posting?
You can delete JobInventory.com job postings by signing into your account and removing the links that you have placed in the ad field.
When is the best time to post a job on JobInventory.com?
Ideally, you should post your job four months before the start date. This will give you sufficient time to screen and interview candidates, and enable a seamless recruitment and onboarding process.
How long will my job post stay on JobInventory.com?
Your job post will be visible on JobInventory.com as long as you have that job posted on its original platform. Once you have removed that job post from its original platform, JobInventory.com's system will sync and your job post will no longer be visible.
How do I create a JobInventory.com account?
To create an account where you can manage JobInventory.com job postings, click "Sign In" and then "Sign Up." After that, all you need to do is enter your email address to get started.
Does JobInventory.com promote my job post on other platforms?
Since JobInventory.com extracts your job post from other platforms, your job post will appear on the original platform as well as on JobInventory.com.