Special Offer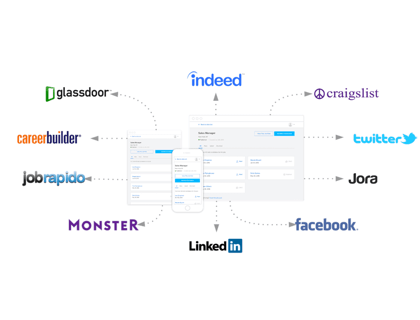 Post Jobs for FREE
Completely free trial, no card required.
Reach over 150 million candidates.
How to Post a Job on JobInventory.com:
Click "Add Jobs" on the homepage.
Enter your company information in the form and include a link to your job feed on other posting sites.
Click "Submit."
Key Information:
| | |
| --- | --- |
| Founded | 2011 |
| Headquarters | Beaverton, OR |
| Address | 14525 SW Millikan Way #45544, Beaverton, OR, 97005-2343 |
| Website | |
FAQs:
How much does it cost to post a job on JobInventory.com?
It is completely free to post a job on JobInventory.com. If you would like your job to be listed on their website, you will need to fill out a form.
What is JobInventory.com's Contributor Badge Program?
If you use any of JobInventory.com's links or badges on your website, you can increase the visibility of your company on JobInventory.com's website. You can find more information about this here.
How can I edit a JobInventory.com job posting?
When your jobs are posted on JobInventory.com, they are mirroring postings that you have on other sites. In order to make edits, you need to make changes on those sites.
Does JobInventory.com assist employers with candidate interviews?
No, JobInventory.com does not offer any assistance with the interviewing of candidates.
You can check out our guide on how to interview candidates and also examine some interview questions to prepare for the interview process.
How can I delete a JobInventory.com job posting?
You can delete JobInventory.com job postings by signing into your account and removing the links that you have placed in the ad field.
For more information, see our guide to posting jobs on JobInventory.com.
When is the best time to post a job on JobInventory.com?
Ideally, you should post your job 4 months before the start date. This will give you sufficient time to screen and interview candidates, and enable a seamless recruitment and onboarding process.
You can view our guide to the hiring process here and employee onboarding process here.
How long will my job post stay on JobInventory.com?
Your job post will be visible on JobInventory.com as long as you have that job posted on its original platform. Once you have removed that job post from its original platform, JobInventory.com's system will sync and your job post will no longer be visible.
How do I create a JobInventory.com account?
To create an account where you can manage JobInventory.com job postings, click "Sign In" and then "Sign Up." After that, all you need to do is enter your email address to get started.
Does JobInventory.com promote my job post on other platforms?
Since JobInventory.com extracts your job post from other platforms, your job post will appear on the original platform as well as on JobInventory.com.
For additional ways to boost your job posts, you can check out our guide to social media recruiting and Facebook recruiting.
Where else can I post jobs for free?