Pricing:
| Plan | Pricing |
| --- | --- |
| Standard Job Post | Free. |
| Sponsored Job Post | Pay-per-click. |
| Hiring Campaign | Contact for quote. |
| Standard CV Database Search | A$30.00 /recruiter /mo.* |
| Professional CV Database Search | A$100.00 /recruiter /mo.* |
*A 20% discount is available with an annual purchase.
Review:
Indeed is one of the largest and most visited job sites in the world. The platform is trusted by many employers and job seekers and attracts over 250 million unique visitors to the website every month. The site offers flexible pricing options, an extensive resume database, and built-in skills assessments to help screen candidates.
One of the key features of the platform is the free job posting option. However, these job posts are quickly replaced and can easily lose visibility. Worth noting is that Indeed has received mixed reviews online, although it is still used by millions of employers and job seekers around the world and remains a top recruitment resource in Australia.
Pros:
Indeed is a well-established, popular platform that attracts 250 million unique monthly visitors.
The website features a dedicated Australian portal for local hiring.
Employers can post their jobs for free.
Clients can set their own budgets when choosing to sponsor a job listing. The cost will never exceed the budget that is set.
The site features built-in skills assessments to assist with candidate screening.
Indeed offers integration with companies' career pages.
The employer dashboard includes candidate and job management tools.
The platform features an extensive database of over 200 million resumes.
Indeed is more affordable than competitors such as CareerBuilder and ZipRecruiter.
Indeed receives more website traffic than local platforms such as SEEK and Workforce Australia.
There are Android and iOS mobile apps.
Cons:
Clients must purchase a monthly subscription to access the resume database.
The free job posts lose visibility.
Indeed does not offer email support.
Reputation:
Indeed is known for being the first place many companies go to post vacancies, but reviews of the company are mixed. Indeed has a 2.9-star rating on Trustpilot, a 3.7-star rating on ConsumerAffairs, and a 2.9-star rating on Sitejabber. Indeed is, however, accredited by the Better Business Bureau, which has awarded the company an A+ rating.
How to Post a Job on Indeed: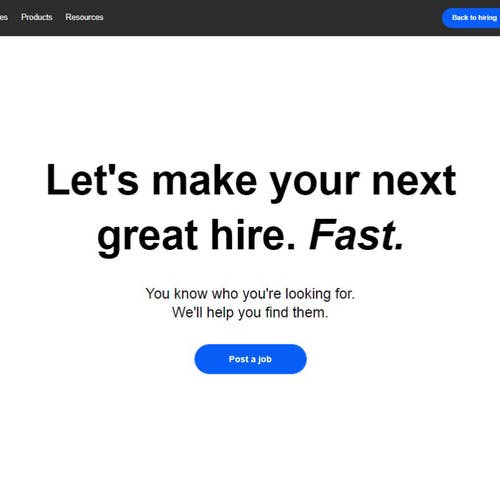 Thirteen easy steps for posting a job on Indeed.
1.
Posting a job on Indeed.
1.1
Click on "Post a job."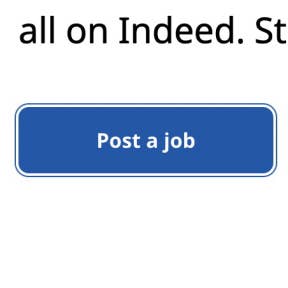 Navigate to indeed.com/hire and select "Post a job" in the middle of the page to initiate the process.
1.2
Create an employer account.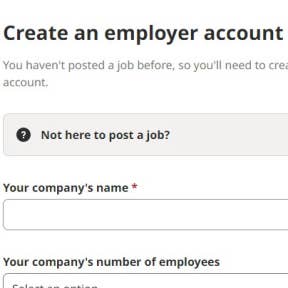 You'll need to create an employer account before you can advertise your vacancy on Indeed. Provide your company name, the number of employees, and your contact details. Then, click on "Save and continue."
1.3
Provide some information about your business.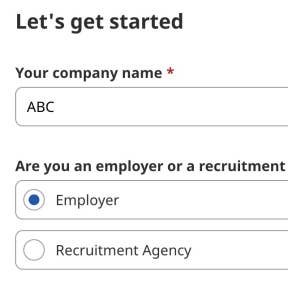 You'll be asked to include your company name, location, role in the hiring process, the job title of the vacancy, how many people you'd like to interview and hire, and where the employee(s) will report to work. You can also indicate whether the work could be performed remotely.
When you're ready, click on "Save and continue."
1.4
Furnish some more account and company information.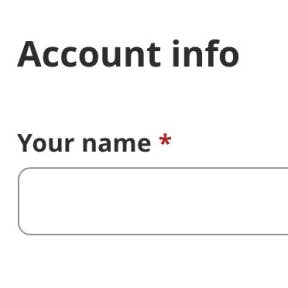 Enter your name and phone number, as well as your industry and the size of your company. If you'd like, you can also specify how you heard about Indeed. Then, click on "Save and continue."
1.5
Specify the nature of the employment.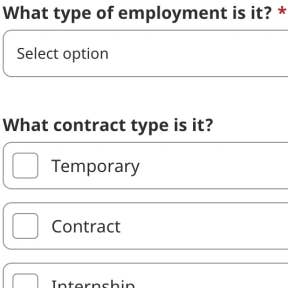 Indicate the type of employment, nature of the contract, work schedule, and whether there is a planned start date. Once complete, click on "Save and continue."
1.6
Provide some information about compensation.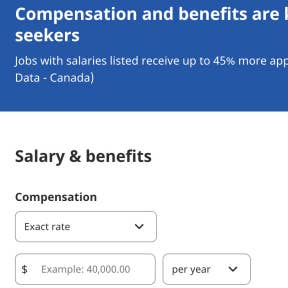 On the same page, indicate the salary and benefits on offer. Next, click on "Save and continue" to proceed.
1.7
Configure your application settings.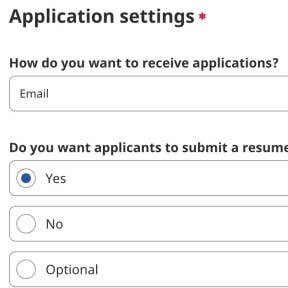 Specify how you would like candidates to submit their applications and whether they ought to submit a resume. Then, indicate where Indeed ought to send you daily updates about your job post and candidates. When you're ready, either click on "Show preview" to view the ad, or click on "Continue."
Indeed's Employer Assist tool will help streamline the recruitment process by removing candidates who you're not interested in.
1.8
Add a job description.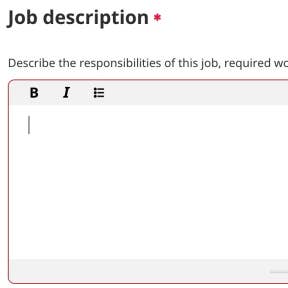 Create a job description that details the successful hire's responsibilities, training, skills, and experience. Then, include the job reference ID. When you're ready, click on "Continue."
1.9
Review your job post.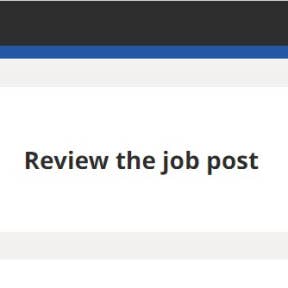 Review your advert to ensure that the information provided is accurate and free from spelling and grammatical errors. Then, read through your application settings to ensure that these have been captured correctly. You'll have the option to make edits to these if needed. When you're ready, click on "Confirm."
Be sure to preview how your job post will appear on desktop and mobile.
1.10
Customize your application process.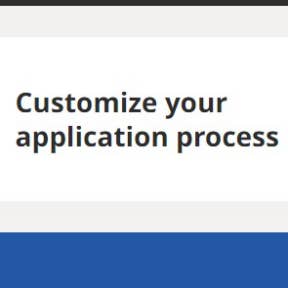 You can add tests and screening questions that help streamline the hiring process. You'll also have the option to ask candidates to confirm their qualifications. Applications that don't meet the minimum criteria will be classified as "Rejected."
These can be reviewed on the candidate dashboard at any point. When you're ready to proceed, click on "Continue."
1.11
Choose whether to sponsor your job post.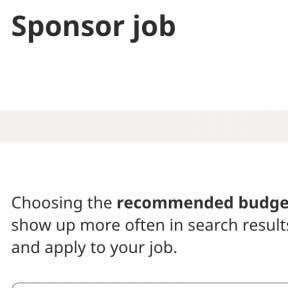 Indeed offers the ability to sponsor job posts to increase their exposure. If you'd like to do so, you'll need to stipulate your budget and preferred currency, as well as the number of staff you'd like to hire. You'll also be able to set an end date.
Furnish this information and click on "Continue" if you'd like to sponsor your job post. Then, follow the prompts to complete the payment.
Alternatively, click on "Post without budget."
1.12
Add your billing information and provide proof of identity.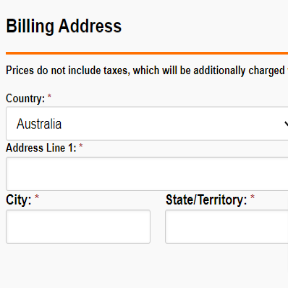 Add your billing information to the online form and click on "Continue."
You'll then be prompted to verify your identity before posting your job advert. Provide the requisite information and then click on "Continue."
1.13
Verify your email address.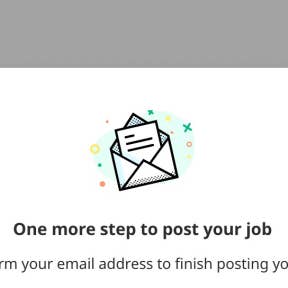 This is the final step in the job posting process.
Indeed vs. SEEK:
SEEK is a popular job board that caters specifically to the Australian and New Zealand job market. While Indeed is also popular in the region, it is a global job board with a dedicated Australian portal. Indeed offers free and pay-per-click job posting packages, whereas SEEK features variable pricing. See our detailed comparison of the two sites.
Indeed vs. Workforce Australia:
Workforce Australia is the Australian government's official job board. Like Indeed, it offers a free job posting service. However, the platform doesn't offer any job-boosting options for increased exposure. In addition, Indeed receives considerably more website traffic than Workforce Australia and offers employers access to a global audience of professionals.
Indeed vs. ZipRecruiter:
Both Indeed and ZipRecruiter are large, international job boards that have dedicated Australian portals. Indeed has a larger audience of some 250 million unique monthly visitors, compared to ZipRecruiter's 6 million. In addition, Indeed offers free job posting, which its competitor does not. See our detailed comparison to learn more.
Key Information
| | |
| --- | --- |
| Legal Name | Indeed, Inc. |
| Founder | |
| Founding Date | Jan 01, 2004 |
| Address | 6433 Champion Grandview Way, Bldg. 1, Austin, Texas 78750 |
| Number of Customers | 3000000 |
| Telephone | |
| Website | |
FAQs:
How does an employer use Indeed?
What are sponsored jobs on Indeed?
Sponsored jobs on Indeed are listings that are given greater visibility because an employer pays for each click it receives. Sponsored jobs appear above and below free job posts and stay there so that potential applicants can see them even as they're scrolling through free postings.
Does Indeed charge for job postings?
Yes, Indeed charges for sponsored job posts that appear above and below free listings. Prices are determined by employers themselves, who set budgets. Employers can also choose to post on Indeed for free, though such posts receive less visibility. That said, Indeed is arguably the best free job posting site.
Are there other sites like Indeed for employers?
Is it free to post jobs on Indeed?
Yes, employers can post jobs on Indeed for free. Sponsoring the job may offer more exposure, but it's possible — and easy — to post for free.
How do I join Indeed?
Navigate to indeed.com/hire.
Click on "Sign in" in the top-right corner.
Select "New to Indeed? Create an account."
Enter your email address and a password.
Select "Employer."
Click on "Create Account."
Is it worth sponsoring a job on Indeed?
While Indeed allows users to post jobs for free, such adverts tend to lose visibility over time as other, newer posts are added to the list. Sponsoring your job post is a good way to ensure that more people see your post.
Is Indeed a reliable site?
Indeed is a reputable, global job posting site. The site is popular among employers as it attracts millions of job seekers every month and allows for free job postings.