Pricing:
Posting a job onTalent.com is free for U.S. employers, but they also give you the option of sponsoring your job ads to make them appear at the top of search results via a flexible pay-per-click budget. Contact Talent.com for pricing information on their sponsored posts.
Review:
Although it is based in Quebec, Canada, Talent.com has a global reach. Their job search engine provides access to scores of U.S. jobs and attracts thousands of local and international job seekers every month. Employers wanting to connect with job seekers from around the world for positions in the U.S. should consider this site.
Talent.com offers a powerful job search engine. Job posts featured on Talent.com are sourced from employers' career sites, so they drive potential applicants directly to employers' career portals. Job seekers apply for free. They attract job seekers by featuring a broad selection of unique jobs and constantly indexing new job offers.
Pros:
Talent.com connects U.S. employers with thousands of local and global job seekers.
Employers can list their jobs for free.
Job posts are sourced from employers' career portals.
Employers can opt for pay-per-click sponsored job ads for increased visibility.
Sponsored job posts appear at the top of Google for Jobs search results.
Integration with employers' ATSs is offered.
Employers benefit from their more than 1,000 job network partnerships.
Applicants are driven directly to employers' career pages.
Salary searches and tax calculation add-ons attract more job seekers.
A free mobile app is available to download for iOS and Android users.
Cons:
Only pay-per-click sponsored job ads appear in Google search results.
Only sponsored job postings are distributed through their network of partner sites.
Candidate matching is not included.
No access to a resume database is offered.
Reputation:
Talent.com has more than 40 reviews and a rating of 3 out of 5 stars on Trustpilot. While some job seekers reported issues with finding geographically suitable vacancies, reviews by business clients are mostly positive, praising the platform's efficiency and customer service.
How to Post a Job on Talent.com: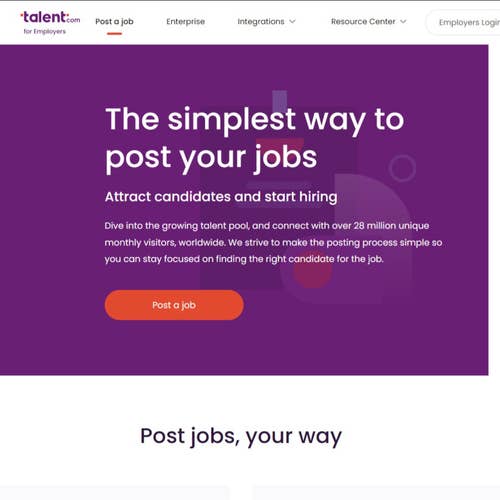 Three simple steps for posting your next vacancy on Talent.com.
1.
Posting a job on Talent.com.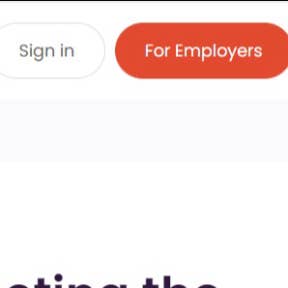 Navigate to the Talent.com home page and click on "For Employers." You'll find this tab in the top-right corner of the page.
1.2
Select "Get Started."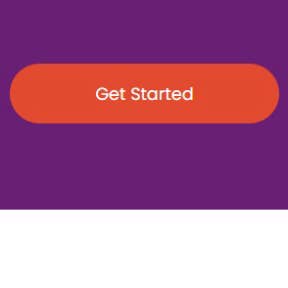 On the Talent.com for Employers page, check that the "Post a job" tab is selected and scroll down until you see the "Get Started" button. Click on "Get Started."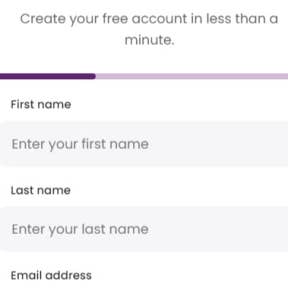 In the "Sign in" pop-up window, click on "Create an account" and follow the prompts to create your free account.
Before your account is created, you will be asked to enter a verification code they send you by email.
1.4
Click on "Post a job."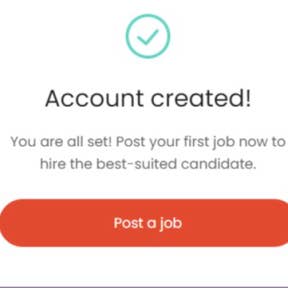 Once your account has been verified, you will see a pop-up window informing you that your account has been created and that you can now start posting jobs. Click on the "Post a job" button in this window.
1.5
Enter the job information.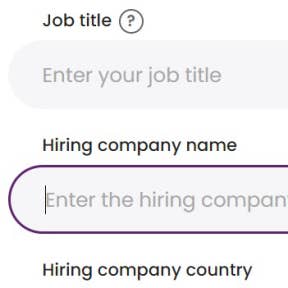 Complete the online form with details about your company and the vacancy you want to advertise, clicking "Next" as you complete each section.
1.6
Preview your job post.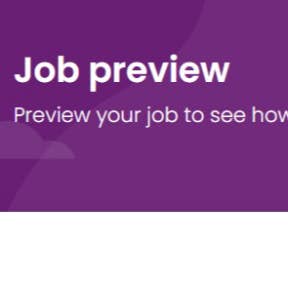 Once you've entered all the information about the job, you can review what your post will look like on a desktop and mobile display. Ensure that all the details are correct before clicking on "Next" toward the bottom of the page.
1.7
Add screening questions.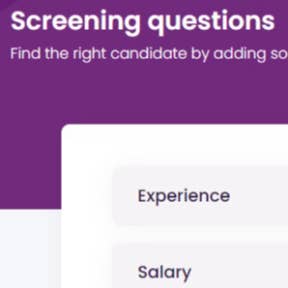 Next, you can add screening questions to your posting. This is an optional step.
1.8
Select a posting plan.
In this final step, you can choose to sponsor your job, for which you will need to enter your payment information. If you want to sponsor your job post, select "Do not boost my job" at the bottom of the page to add your listing for free.
Talent.com vs. Indeed:
Both Talent.com and Indeed offer large, global job search engines. They similarly feature free and pay-per-click promoted job ads. While both offer convenient features, such as the option to add screening questions, Talent.com offers a little more for job seekers, including a tax calculator and salary converter tool.
Talent.com vs. ZipRecruiter:
Talent.com and ZipRecruiter differ in that Talent.com provides a global job search engine via job feed integration and direct postings, while ZipRecruiter syndicates job posts to over a hundred other international job boards. Talent.com offers free and sponsored ads, whereas ZipRecruiter's single job posts costs start at $299.00 per month.
Talent.com vs. Craigslist:
Talent.com is a dedicated job site that allows for job searches and job postings, whereas Craigslist is a classified advertisements website that features mainly blue-collar roles in its jobs category. Talent.com offers free and sponsored pay-per-click ads, while Craigslist offers free and paid options, depending on the location.
Key Information
| | |
| --- | --- |
| Legal Name | Talent.com |
| Founder | |
| Founding Date | Jan 01, 2011 |
| Address | 5800 St-Denis, Ste. 604, Montreal, Quebec H2S 3L5 Canada |
| Number of Employees | 250 |
| Email | |
| Website | |
FAQs:
What is Talent.com?
Talent.com is a worldwide job posting site, available in more than 78 countries, that lists jobs by city and by category. It features a site dedicated to jobs in the U.S.
How do I create a Talent.com account?
How can I edit a Talent.com job posting?
To edit your Talent.com job postings, log into your Talent.com employer account.
In the tab listing your jobs, click on the three-dots icon to the right of the listing you want to adjust.
Click on "Edit."
Edit your job post.
How can I delete a Talent.com job posting?
Yes, you can delete job postings from your employer dashboard. Simply locate the posting you want to remove and click on "Delete" to the right of the listing.
What are some alternatives to Talent.com?