How to Advertise a Job: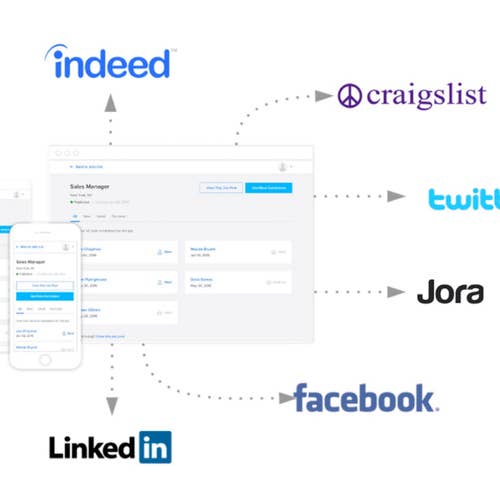 A step-by-step guide on how to advertise your vacancy, from evaluating your hiring needs to screening and pre-selecting candidates for the interview process.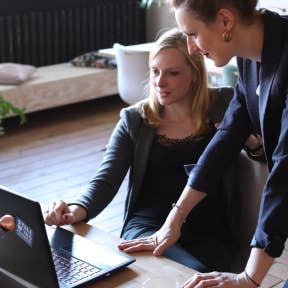 Determine what your current hiring needs are. This means identifying what you are looking for in a new recruit and the number of positions you want to fill. You'll also want to set a budget for your hiring activities and identify a date when you will ideally want your new recruit to start so that you can create a hiring timeline.
1.2
Write a job description.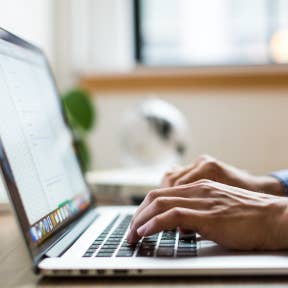 Before writing a job ad, you will need to have a detailed job description that clearly defines what the position entails and identifies the required skills and experience.
The purpose of a job description is two-fold. The human resources department uses job descriptions to define and manage employees' performance, remuneration, and benefits. It is also used externally to accurately describe the vacancy.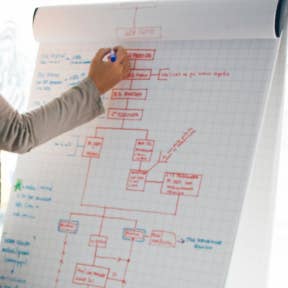 There are different channels you can use to advertise a job vacancy. Do some research and find out which are best suited to your target audience and budget. You may want to include your company's internal communication channels, your company website and social media accounts, as well as industry networks and external job posting sites.
Before sharing your job ad, you'll also want to decide on a method for candidates to apply and how you will manage the applications you receive. To save time and streamline your application and interview processes, consider investing in an applicant tracking system (ATS).
Be sure to check whether any of your company's current software applications include an ATS.
2.1
Start with a great title for your job ad.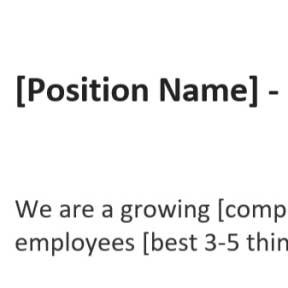 If you want to target the most appropriate candidates, you will need to write a job ad that is clear and direct, starting with a simple but attractive job title. Avoid getting too creative with the name of the position as you want candidates to easily find your job ad and instantly identify if it is relevant to them.
In the title, include up to three things that make the position attractive. Keep it short and to the point.
2.2
Introduce the job and your company.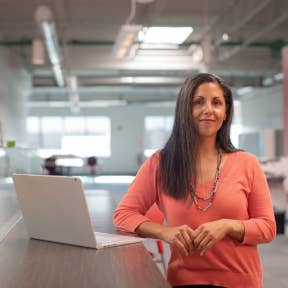 In the introductory paragraph, provide a short but emotive overview of what successful applicants can look forward to at your company, including the most appealing aspects of the job. Here, you'll want to sell the position and get candidates interested and excited about the prospect of joining your company.
2.3
Describe the role, requirements, and what you offer.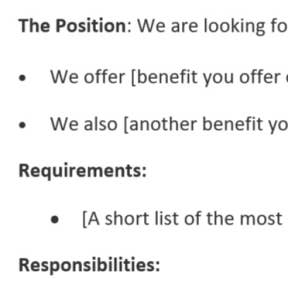 Using the job description as a guide, write up all the relevant information about the role, such as the type and level of the job, the duties, and a list of requirements. Don't forget to add information such as work hours, remuneration, growth opportunities, perks, and benefits, along with anything else that candidates will find interesting.
Remember to customize your job advert with language and information that your target audience will identify with.
3.
Advertise the position.
3.1
Advertise internally.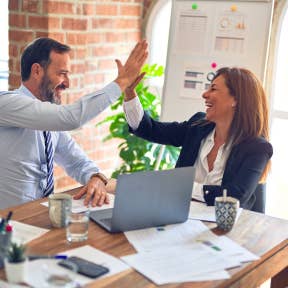 Once you have a killer job advertisement, you may want to send it out to your staff, customers, and business liaisons first. One of your staff members may be suitable for the role or know someone who is. Your business partners will also have a large candidate database that you can tap into with a well-worded email and job description.
3.2
Post on your company website.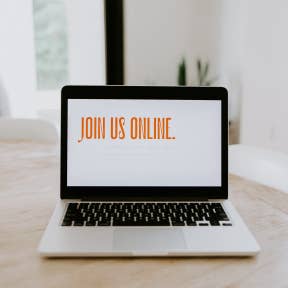 Posting your job ad on your company website is an excellent way to attract interested candidates that may be actively looking for a position in your industry and at your company. You can also add structured data to your job postings to ensure that your advertisement is indexed by Google for Jobs.
3.3
Advertise on job boards.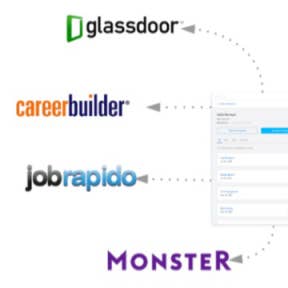 Advertising on job boards is by far the most effective way to attract qualified candidates. There are free and paid options available depending on the type of posting you want, the reach, and the duration of your advertisement.
Many job boards also give you the option of creating a company profile and browsing resumes from candidates actively seeking positions in your industry.
Top job boards for fast hiring:
Depending on your industry, there may be niche job boards and industry-specific career and information portals you can use to reach a highly defined target audience.
Top job boards by industry:
3.4
Post on social networking sites.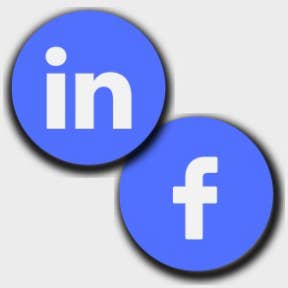 Posting your job ad on Facebook, LinkedIn, and other social networking sites is another great way to reach qualified candidates. Make sure you update your company profiles regularly and remain active online — this will ensure people follow your page and check in regularly for job openings.
4.
Screen applicants and start the selection process.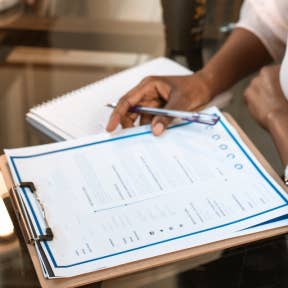 Once you start receiving applications, you will need to filter out any that don't meet your must-have requirements, such as specific skills, work experience, and educational background. You can use resume parser software to help you speed up this process.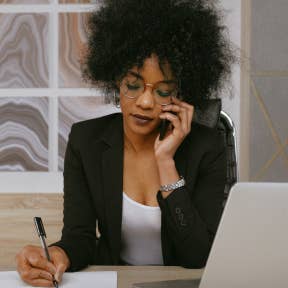 Once you've filtered out applications that don't meet the essential criteria, you can screen the remaining candidates by sending an email with a few screening questions or scheduling a short phone interview to go over the basics and get an idea of whether you want to get to know them better.
If the number of applications is still quite large, you may want to opt for screening emails to save time.
4.3
Interview candidates.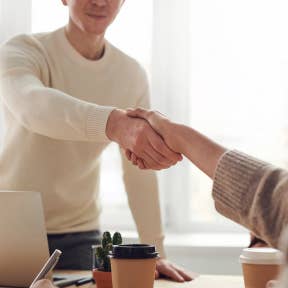 Having screened your applicants, you can now go on to perform background checks and conduct interviews to find the best person for the job.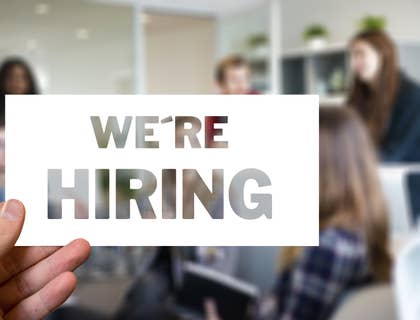 FAQs:
How do I write a job ad?
Create a title that defines the job and includes a detail that's attractive to candidates.
Write an introductory paragraph that sells the best aspects of the job and introduces your company.
Use the job description to guide you and create a brief description of the position.
List only qualifications and skills that are absolutely necessary.
List the salary, work hours, benefits offered, and anything else that may be interesting to candidates.
Include a short paragraph about the team they'll be working with, the workspace, and the company culture.
Recap the reasons why candidates should apply.
Where is the best place to advertise a job vacancy?
It's best to use a selection of channels, including internal communications, the company website, and a few external job postings and career sites.
Top job boards to advertise a job vacancy include:
What is job advertising?
Job advertising refers to the way companies promote job vacancies to attract candidates. A job advertisement is an announcement that contains information about a job vacancy. It differs from a job description in that it focuses on selling the position and attracting applicants rather than just describing the role.
How long should I advertise a job for?
Two to three weeks seems to be the standard practice. Most job posting sites keep ads live for 30 days, after which they expire or can be extended.
How do you advertise to hire employees?
Before you can advertise a job vacancy, you need to have a clear idea of what you are looking for. If you already have a job description, you can use that to create an attractive job advertisement. Your job ad should be well-written and really sell the job and company. Once you have a great job ad, select a variety of channels, including your company website and popular job boards, on which to post your listing.
What is important when advertising a job vacancy?
Create a well-written job posting that highlights the attractive aspects of the job and your company.
Be truthful when describing the role, your company, and what is being offered.
Ensure that all the information in your job ad is correct before publishing it.
Where can I advertise my job vacancy for free?
What is needed in a job advertisement?
A job advertisement should have a strong title and contain a brief introduction to the role, an overview of the company and what makes it an attractive place to work, a concise job description, and what is being offered in terms of pay, benefits, and other perks.
How can I improve my job advertisement?
Improve your job advertisement by including the top two or three most attractive aspects of the job after the title and creating an emotive and inspiring first paragraph in which you introduce the role and your company. You should also mention the work hours, pay, benefits, perks, and anything else that makes the job attractive or that might interest candidates.
Do you have to advertise a job internally?
No, but it is good practice to notify existing employees of an opening to give them the opportunity to apply for the position if they'd like to.
What is the relevance of a job advert for my business?
A job advert not only provides details about an open position, but it also describes your company and the benefits you offer, supporting your employer branding.
How should I decide where to place a job advert?
Try talking to your best hires and asking where they and their friends prefer to look at job advertisements. That's usually the best clue as to where you should advertise for jobs. Beyond that, you may want to try big general job boards, like Indeed, and any niche job ad sites that are important to the position you need to fill.
Is it possible to advertise a job outside of my country?
Yes, you can advertise a job online in just about any country you choose. Indeed, Monster, Craigslist, and others allow you to advertise a job vacancy in the country of your choice.
What are some tips on how to post job ads with a small business budget?
Start off by using free job advertising. There are several top sites, such as Indeed, that allow companies to advertise jobs online for free. Ensure that your job ad is picked up by Google and investigate [employee referral options].(https://www.betterteam.com/employee-referral-program)
How do I advertise a job on Google?
You can post a job on your website's career page and use structured data to ensure your job ad is indexed by Google for Jobs.