Pricing:
Google for Jobs is a free service.
Review:
Google for Jobs is a free service that uses AI and machine learning to increase job post visibility by showing job postings in Google search results. The service was introduced into the Canadian market in 2018.
Canadian companies, like the TD Bank Group, are using the new feature and several local job boards, including BC Jobs and Jobillico have partnered with Google, to increase job post visibility.
Pros:
The service is free.
Google's website is available in French.
Once you've integrated your careers page with Google, your new jobs will show up in results as you add them.
Resources on how to add structured data to your posts are easily available.
You can post jobs to third-party sites, such as Monster, Jobillico, and BCjobs.ca, that are already integrated with Google so you don't have to change the code on your site.
The job posts are linked directly to your website.
Clicks to your website through your listing in the Google job search feature are automatically tagged, making it easy to measure results in Google Analytics.
Job seekers can search, save searches, and create job alerts.
Job search filters include title, location, type, and employer.
Cons:
Google for Jobs does not have a resume database for employers to access.
Employers have to research third-party sites to find out if they use Google's structured data.
There is no option to sponsor listings to make job posts stand out.
Reputation:
We were unable to find any reviews of Google for Jobs.
How to Post your Jobs on Google Directly: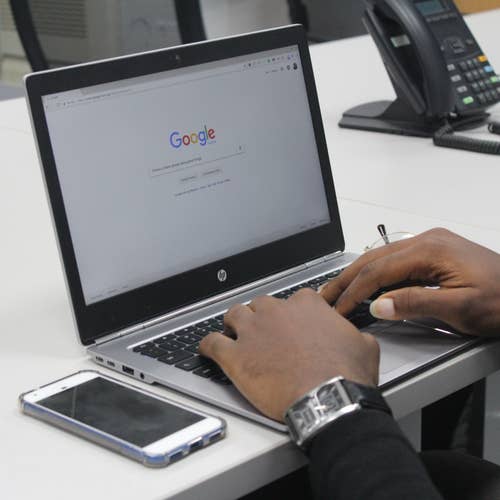 Five steps for posting a job on Google.
1.
Posting a job on Google.
1.1
Use your business website.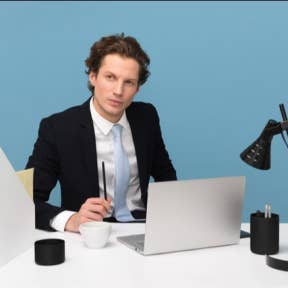 You won't be able to directly send your jobs to Google search results if you don't have a website. However, if you don't have a business website, you may be able to post with a third-party site that does post to Google, although many job boards require companies to have a site also.
1.2
Publish your job postings on the website.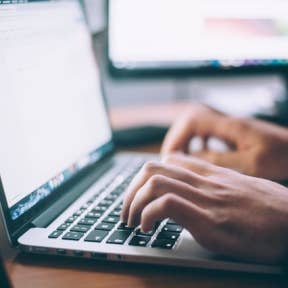 List your job openings on your website's career page.
1.3
Add job listing structured data to your jobs page.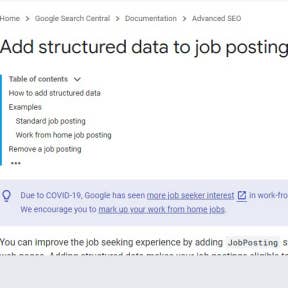 This might sound scary if you're not a technical person. Adding structured data to the job postings tells Google that it's a job posting and labels the essential info. If you can't do this yourself, it should be easy to find a freelancer who can.
1.4
Use sitemaps to let Google know when you've added and removed jobs.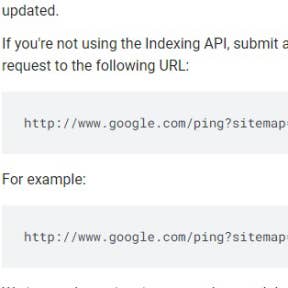 If you want people to apply to jobs you've just posted, or don't want them to apply to jobs you've taken down, use sitemaps to quickly tell Google what's going on. Again, you'll need someone technical to set this up.
1.5
Track results in Google Search Console.
You'll be able to see impressions (how often the link URL of your job listing appears in the search results) and clicks in search console to see how well Google for Jobs is working for you and to make sure it's running correctly.
Google for Jobs vs. Indeed:
Indeed is a popular and trusted job board that offers built-in screening tools and a resume database of over 175 million resumes. However, you must pay for your job posts to stay prominent on the site. If you can get the Google for Jobs structured data set up correctly, your job posts will appear in Google search results for free.
Google for Jobs vs. Eluta.ca:
Eluta.ca is a Canadian job posting site that aggregates jobs from sites across that country using a special algorithm and allows for free and paid job postings. Google for Jobs, on the other hand, does not offer sponsored postings but is available in French, which Eluta.ca isn't. Neither features a resume database.
Google for Jobs vs. Job Bank:
Both Google for Jobs and Job Bank are free to use. Since job searches frequently start with a Google search, having your job posts appear on Google can be beneficial, with the potential of reaching more job seekers than via Job Bank. Unlike Google for Jobs, Job Bank offers a range of country-specific resources. Nothing speaks against using both.
Key Information
| | |
| --- | --- |
| Legal Name | Google LLC |
| Founder | |
| Address | 1600 Amphitheatre Pkwy., Mountain View, California, 94043 USA |
| Number of Employees | 135000 |
| Telephone | |
| Website | |
FAQs:
What is Google for Jobs?
Google for Jobs uses artificial intelligence, machine learning, and integrations with job boards to make it possible for jobs to be seen in Google search results, and to be found more easily, despite the variety of titles a job may have. It has the potential to bring a lot more visibility to job posts.
How do I post a job for free on Google?
To post a job for free on Google, you just need to configure your jobs page correctly so that it integrates with Google for Jobs, or use a third-party service to do it for you.
Can any business post a job on Google for free?
Yes, as of now it appears any business can use this service if the jobs are posted in English. It does not appear that the Google job search engine has been rolled out to non-English-speaking countries yet.
Is there a Google job posting site?
Not really. Rather than create a separate Google for Jobs website, or Google job board, Google job listings show up in organic search results. So if you search for something like "Engineer jobs near me" on Google's home page, you'd see Google job postings for that search among the results.
How long does it take for my Google job listing to show up?
According to Google, it may take several days for a job opening you published on your website to be indexed by Google for Jobs.
What are some Google for Jobs alternatives?