Pricing:
| Posting Type | Price |
| --- | --- |
| Basic | Free. |
| Visibility | US$32.95 /mo. |
| Maximum Visibility | US$113.95 /mo. |
How to Post a Job on Kijiji: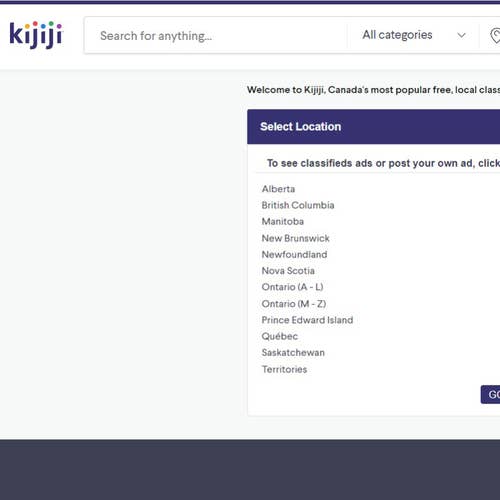 Three easy steps for posting a job on Kijiji.
1.
Posting a job on Kijiji.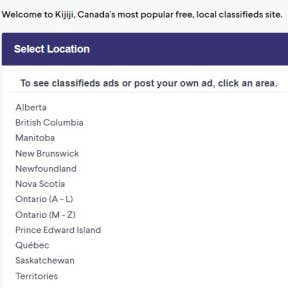 Navigate to the Kijiji home page.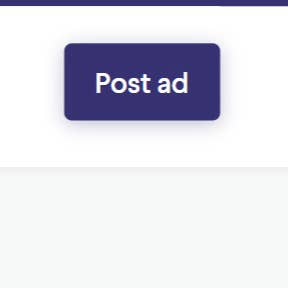 The "Post Ad" button is in the top right-hand corner of the home page.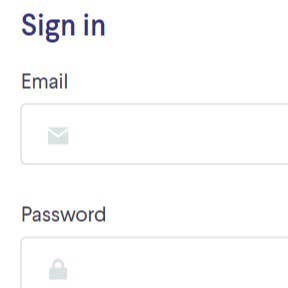 Sign in or create an account in order to proceed.
When logged in, enter the title of your ad and click "Next."
Kijiji will recommend a category for your job posting. You can continue to accept the recommendation or select a different job category from the list.
Enter your contact information and job information.
Preview the posting to make sure it looks the way you want it to and click "Post."
Key Information
| | |
| --- | --- |
| Legal Name | Marktplaats BV |
| Founder | |
| Founding Date | Jan. 01, 2005 |
| Address | 500 King St W., Toronto, ON, M5V 1L8, Canada |
| Number of Employees | 218 |
| Telephone | |
| Website | |
FAQs:
Is there a Kijiji in the United States?
No. Kijiji was initially located in the USA. However, it was replaced by eBay Classifieds in 2010.
Is Kijiji safe?
Kijiji assures users that their website is safe. However, users are encouraged to conduct all transactions locally and in-person.
What is a rank on Kijiji?
Your rank on Kijiji is where your job ad is listed on the job board. To ensure your job ad remains high on the list, Kijiji offers paid services to improve your listing.
Are Kijiji ads free?
Yes. Kijiji offers a basic plan that is free to use.
How does PayPal work on Kijiji?
You can use PayPal at Kijiji meet-ups using the Kijiji mobile app. With this app, you can send and receive money fast.
How long do Kijiji ads run?
Your job post will stay active on Kijiji for 31 days before expiring. You can repost the job within 30 days after the expiry date.
Do you have to pay for Kijiji?
Yes. However, it depends on your job posting needs. Paid plans range from US$32.95 to US$113.95 per month.
How do I report on Kijiji?
On the Ad Detail page, click the red flag icon found on the left-hand side.
On the report menu, choose the reason for flagging the ad.
Fill in the relevant details in the "Tell Us More" section.
How can I edit a Kijiji job posting?
To edit your Kijiji job postings, just sign in to your account, click on "My Kijiji" and then "My Ads" and you will see all of your active postings in a list. Click on the one you want to edit to open it and make changes.
Does Kijiji assist employers by promoting job posts?
Yes, Kijiji offers a Top Ad and Bump Up feature, amongst others to help promote your job posts at an additional cost. Visit the website to find out more.
How can I delete a Kijiji job posting?
To delete one of your postings, just go to your list of ads and click the delete icon beside the one you want to remove. You will be asked to select a reason for removing the posting before it is permanently deleted.
Does Kijiji assist employers with recruitment strategies?
Yes, Kijiji offers employers tips on creating effective job posts.
When is the best time to post my job on Kijiji?
Ideally, you should post your job 4 months before the start date. This will give you sufficient time to screen and interview candidates, and enable a seamless recruitment and onboarding process.
How do I create a Kijiji account?
To create an account where you can manage Kijiji job postings, just go to kijiji.ca and click "Sign Up." You will need to enter your email address and create a password to open an account.
Does Kijiji assist employers with the candidate interviews?
No, Kijiji does not offer assistance with candidate interviews.
What are some alternatives to Kijiji?
Where can I find regional Canadian Job Posting Sites?