How to Find a Restaurant Employee: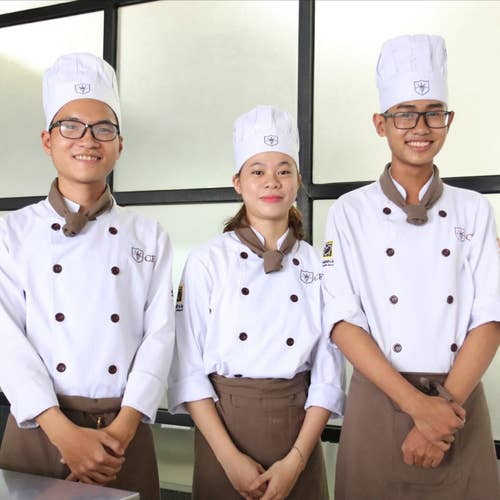 A step-by-step guide to finding top-quality restaurant employees for your eatery or dining establishment. Includes a full hiring process that will help you find and hire the best restaurant employees fast.
1.
Determine your hiring needs.
1.1
Make a list of positions to be filled.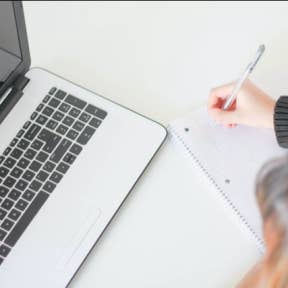 There are a variety of different roles at a restaurant, from dishwashers and food servers to chefs and managers. Make a list of all the staff you'll require. Also note which employees will form part of your permanent team and those who will fill seasonal positions.
Start thinking about the qualities you'll need each employee to have. Front of house staff, for example, may require different characteristics compared to back of house employees.
1.2
Seek help with recruitment.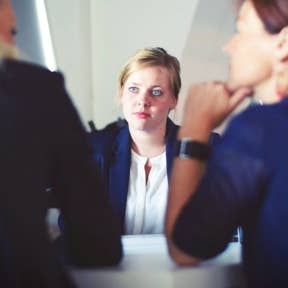 Restaurant managers don't usually have extensive recruiting experience. Getting assistance from corporate headquarters, recruitment agencies, and other staff members can help create a smooth recruitment cycle.
Investing in resources like applicant tracking systems (ATS) and resume parsing software will help streamline the recruitment process.
2.
Attract talented and hardworking restaurant employees.
2.1
Convince top candidates to work for you.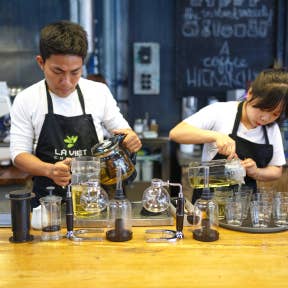 High-stress and long working hours are typical characteristics of jobs in the food service industry, and employers who are sensitive to these challenges are more likely to recruit and retain staff. Think about what you can offer to ensure your workers feel healthy, happy, and valued.
Some things restaurant employees appreciate include:
Health insurance, including dental and vision insurance.
A supportive working environment.
Paid parental and holiday leave.
Free meals and/or meal allowances.
Travel allowances.
Tuition benefits.
Additional benefits like staff parties.
Fair compensation and bonuses.
Ask existing employees what they value about their current jobs. They may mention perks you've overlooked.
Want to grab the attention of top candidates? Establishing an employee wellness program is a great, tangible way to show potential hires that you're an employee who values the health and well-being of their workers.
2.2
Create separate job descriptions for each position.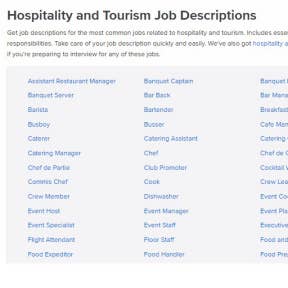 As tempting as it may be to create one job post and merely list the positions you want to fill in it, refrain from doing so. Restaurant workers want to know specific details about the job you are offering, including the compensation, benefits, bonuses, and incentives you offer, as well as working schedules and areas of responsibility.
Be transparent about what the job entails, and include details about the work environment, shifts, and the benefits and compensation structure you offer.
Think about what you expect from your ideal candidate and what you can offer them that makes your restaurant an attractive place to work.
Including honest testimonials from current employees in your job post may also encourage candidates to apply.
Start your job post with a brief introduction to your restaurant, followed by a concise summary of the job you are advertising.
Be sure to emphasize positive aspects of the working environment, management practices, and employee support.
Carefully outline the duties and limitations of the role, as well as the minimum qualifications, skills, and essential qualities job applicants should have.
2.3
Select a suitable hospitality and tourism job description template.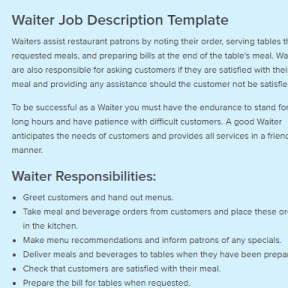 Restaurant job descriptions vary greatly depending on the type of restaurant and the position of the employee. Listed below are some common restaurant job descriptions to help you along.
Visit Betterteam for a comprehensive directory of job descriptions for positions in the hospitality and tourism sector.
3.
Advertise the position.
3.1
Post your job to general sites, such as Indeed.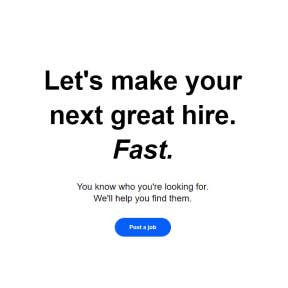 Start by posting to general job posting sites such as Indeed. These are great places to start because they get plenty of traffic and they're free.
3.2
Make sure your job is picked up by Google.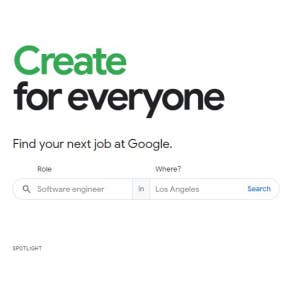 Google for Jobs allows your posting to be seen in search results. This can greatly increase your job visibility. You can get it picked up by Google by having someone properly format it on your website, or by using a service (such as Betterteam) that creates a properly formatted jobs page for you automatically.
3.3
Target job boards dedicated to the food service industry.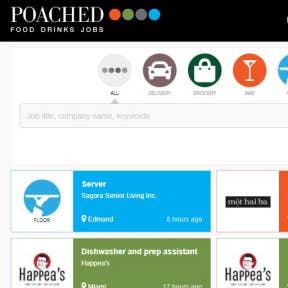 Posting your restaurant positions on restaurant job boards will help you narrow your search for restaurant staff.
Also consider advertising your positions on job boards dedicated to hourly jobs and shift work, such as Snagajob.
3.4
Ask employees for referrals.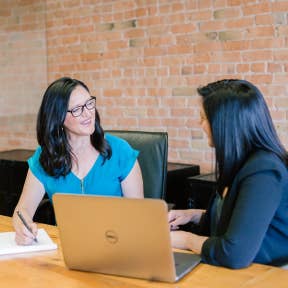 A great way to find and hire competent restaurant employees is to ask current employees for referrals. Create an employee referral program to motivate employees to participate in the recruiting process. Essentially, the program offers rewards for any referrals leading to hires. Make sure it is clear to your employees that the restaurant workers they refer should have the necessary skills, qualifications, experience, work ethic, and attitude.
4.1
Screen your applicants.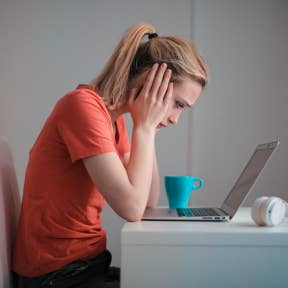 You can screen your applicants by asking a few questions via email. These questions should reveal if the candidate meets your basic requirements, such as skills, experience, and a salary expectation that matches what you are offering.
While not every position you advertised may require candidates with extensive experience or a culinary education, you may still want to find out which candidates will be able to work, for example, weekends or long hours. The questions you'll want to ask will vary depending on the position and might include the following:
Are you available to work full-time/part-time?
Are you available to work late shifts and weekends?
Do you have customer service experience?
Can you describe a time when you completed a task/project in a high-pressure environment?
Why would you like to work for our restaurant?
What would you consider the most important skills/qualities required for this position?
4.2
Conduct a phone interview.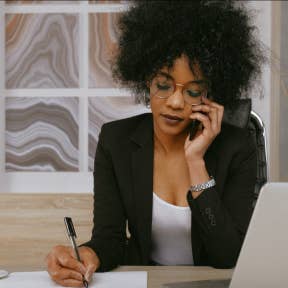 Once you've determined which applicants you would like to learn more about, arrange to have a short phone interview with each of them. This is less time-consuming than arranging an in-person interview, as you may still have a number of applications under consideration.
The phone interview will verify and evaluate the information candidates supplied in their applications as well as their responses to the screening questions. You will quickly determine which candidates make a good impression and who you believe may be a suitable match for the position.
Example questions:
Can you describe your customer service experience?
Have you ever worked in a fast-paced work environment?
Are you able to be on your feet throughout shifts?
Are you available to work different shifts and on weekends?
What are your salary and benefits expectations?
What do you think makes you the ideal candidate for this position?
Briefly outline the compensation structure and benefits you offer. To keep viable candidates interested, be sure to elaborate on the positive aspects of the job and why they should work for you. This may include a description of the working environment, how you treat your employees, and your business values.
If the answers provided in the phone interview drastically differ from the answers to your screening questions, this is a red flag.
5.
Meet candidates and evaluate their skills.
5.1
Conduct an in-person interview.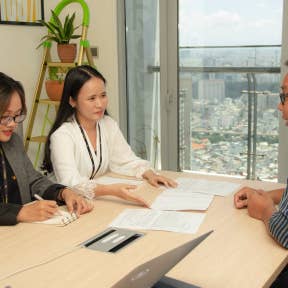 At this stage of the recruitment process, you will have a good idea of which candidates are sufficiently qualified for each position, but you will still want to ensure that they will fit in with your team and be comfortable with the working environment.
Invite candidates on your shortlist to an in-person interview, during which you will show them around your restaurant, describe the processes you follow, from greeting guests to re-setting tables, and introduce them to your staff. To save time, you can also combine the in-person interview with the test run, especially for waiting and other front-of-house positions.
5.2
Conduct a test run for kitchen and front of house roles.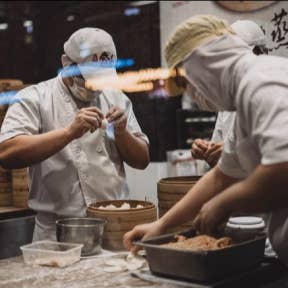 To help you assess a candidate's skills and abilities, you'll want to invite them for a test run in your restaurant. The necessity of this may vary, being incredibly important when hiring restaurant employees for food preparation but less so when recruiting, for example, dishwashers. In the case of servers and hostesses, you'll want to evaluate their customer service skills.
Use both the interview and the test-run to get a feel for each candidate's personality type. Try to determine how well they will complement your existing team.
6.
Hire your new restaurant employee.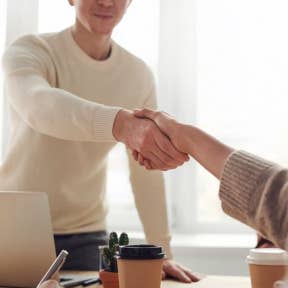 Once you've decided which candidates you would like to hire, give them a call to inform them that you are offering them the position. Do this fairly quickly, as the restaurant industry is known to be very competitive and candidates are likely to be looking at several options while they are actively seeking work. After the phone call, send an email or letter with a formal job offer.
6.2
Onboard your new restaurant employee.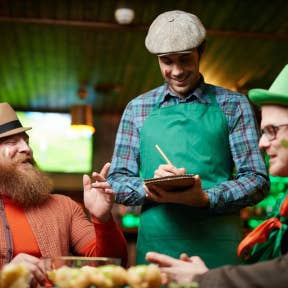 Onboarding is a key final step in the hiring process that is not to be overlooked. Make a good first impression and get the new hire up and running fast by having a detailed and organized onboarding process.
FAQs:
How do I find good restaurant employees?
Should I hire restaurant employees with no experience?
While recruiting restaurant employees with a wealth of experience is a common starting point for most restaurants, hiring a restaurant employee who ticks other boxes, like having a great personality and strong work ethic, but lacks experience, also has its advantage. It provides you with the opportunity to be the first to train them exactly as you require, without having to attempt to change any established processes and behaviors.
Where can I find restaurant employees?
Who are the employees in a restaurant?
Why do restaurant managers quit?
Insufficient compensation and benefits, lack of proper training, and long working hours are amongst the main reasons why restaurant managers quit their jobs.
Why do restaurant employees quit?
High-pressure environments, too few vacation days, inadequate compensation and benefits, long working hours, and lack of appreciation are the main reasons why restaurant employees quit their jobs.