Pricing:
| Plan | Details | Pricing |
| --- | --- | --- |
| Standard Posting | Standard 30-day post. Includes employer branding and candidate matching. | $249.00 /job |
| Management Job Posting | Target management staff. View advanced applicant profiles. Valid for 30 days. | $489.00 /job |
| Job Performance Add-On | Boost the performance of any job ad. Increased views and targeted recruiting. | +$100.00 /boosted job |
| Resume Search | View over 50,000 resumes with intelligent filters. Includes 5 resume downloads. | $42.00 /mo. |
Review:
Hcareers is a job board specifically created for job seekers in the hospitality industry. With over 3,500 new members signing up every month, it is rapidly becoming one of the most popular hospitality job sites in the U.S. For job seekers, the site offers a simple way to search and apply for jobs as well as career advice.
For employers, Hcareers offers access to a huge candidate pool with branded employer profile pages, AI-powered candidate matching software, applicant tracking features, and more. Pricing may be higher than other sites, but the software and tracking system are top-class.
Highlights:
Hcareers is a dedicated job board for the restaurant and hospitality industry.
There are over 5.5 million registered users.
Employers can boost their ads with job performance packages.
Industry-leading AI candidate matching software is available.
There are enhanced employer branding features.
Applicant tracking features are available.
Employers can view candidate scores before contacting them.
Candidates can browse employer profiles.
There is a mobile app for Android and iOS.
Shortcomings:
There is no social media advertising available.
Pricing is costly when compared to other hospitality job boards, such as HospitalityJobs.com.
Reputation:
We were unable to find online user reviews for Hcareers.
How to Post a Job on Hcareers: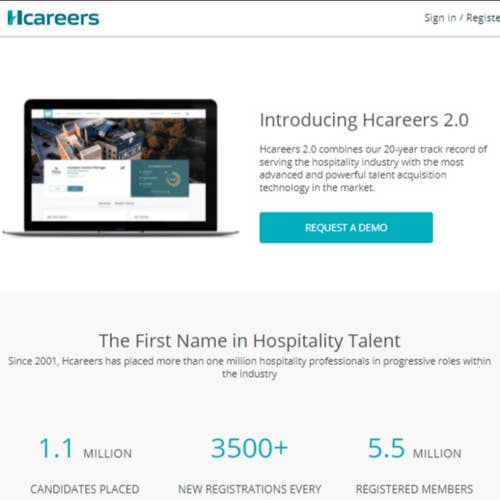 Three easy steps for posting a job on Hcareers.
1.
Posting a job on Hcareers.
1.1
Navigate to the Hcareers employer portal.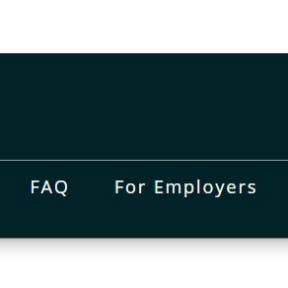 Go to the Hcareers home page, scroll to the bottom of the page, and click on "For Employers" to access the Hcareers employer portal.
1.2
Sign in or create an account.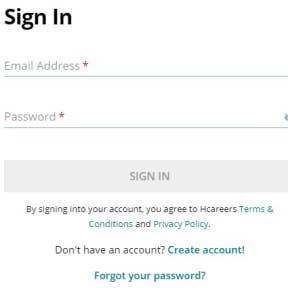 Click on "Sign in / Register" in the top right corner of the page and sign in to your Hcareers account or create a new account if you don't have one.
To create an account, click on "Create Account!" in the pop-up window.
Select "I'm an Employer."
Follow the prompts and enter your information.
Once your account has been created, you will be sent an email with a link to confirm your account.
Complete your registration by entering your job title, phone number, office address, company name, and company address.
Once your employer account has been reviewed and approved, you can start creating job posts.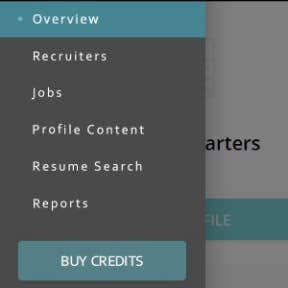 Once you've logged in to your employer account, select the "Jobs" tab in the menu bar and click on "Post a Job" to create and post your job ad.
Create a new job post and add the job details.
Purchase the required posting credits.
Preview the ad and review it for accuracy.
Hcareers vs. Hospitality Online:
Compared to Hospitality Online, Hcareers is the more affordable option, costing $46.00 less than Hospitality Online's entry-level plan. However, for the higher price tag, Hospitality Online offers more robust features, such as social media integration, printable flyers, and property branding.
Hcareers vs. HospitalityJobs.com:
For affordability, HospitalityJobs.com outshines as the clear choice, costing an entire $240.00 less than Hcareers. For the low price tag, users also enjoy full access to the resume database and unlimited job postings. However, Hcareers promises better reach, with over five million registered users.
Hcareers vs. Hosco:
Between the two competitors, Hosco stands out as the perfect solution for large businesses, offering services like mass recruitment and access to over 1.5 million professionals. However, Hcareers is a more popular job board with relatively affordable pricing and packages that include standard job posting features.
Key Information
| | |
| --- | --- |
| Legal Name | Virgil Holdings Inc. |
| Founding Date | Jan 01, 1998 |
| Address | 400–4789 Kingsway, Burnaby, British Columbia V5H 0A3 Canada |
| Email | |
| Telephone | |
| Website | |
FAQs:
How do I create an Hcareers account?
To create an employer account where you can manage your Hcareers job postings, go to hcareers.com/employer and click on "Sign In/Register." Thereafter, click on "Create an account!" and follow the prompts.
What does it cost to post a job on Hcareers?
Pricing for a 30-day job posting starts at $249.00 per job. Performance add-ons cost an additional $100.00 per post.
Can I create a job post on Hcareers without disclosing my company name?
Yes, you have the option of keeping your company details confidential when posting a job on Hcareers.
How can I edit an Hcareers job posting?
You can edit your Hcareers job postings by logging in to your employer account and opening the postings individually. Make sure you save your changes before exiting or logging out.
Does Hcareers offer assistance with interviewing candidates?
How can I post the same job for a different city on Hcareers?
Once you have logged in, click on "Post Jobs" and then "Duplicate" next to the job title that you want to duplicate. You can then simply choose a different location and click on "Submit."
How can I delete an Hcareers job posting?
Postings can be removed by clicking on the "delete" button next to the job title in your account.
Does Hcareers offer assistance in finding suitable candidates for my job posts?
Yes, Hcareers has an add-on feature called "Resume Detective" that sends you an email alert whenever a suitable candidate loads their resume onto the Hcareers database.
What are some Hcareers alternatives?