Finding employees is hard, and getting harder all the time. This year, 68 percent of HR professionals report problems filling positions - up from 50 percent in 2013.
We're going to show you step by step how to get a lot more applicants for any job with unique, proven tips so that you're not just filling positions, you're filling them with the best possible people.
Special Offer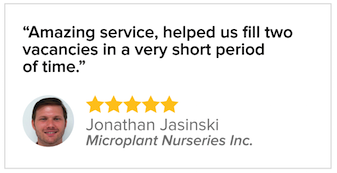 Post Jobs for FREE
Completely free trial, no card required.
Reach over 150 million candidates.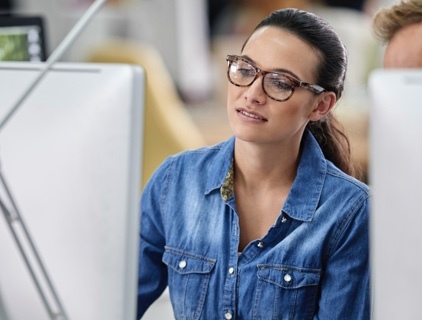 How to Find Employees:
Get leads from your top hires by asking about their favorite past co-workers.
Write job posts that sell the position.
Touch bases with good candidates you don't hire, they may become stars later.
Use Facebook ads to target great candidates.
Make it easy for employees to share job openings on social media.
Post your jobs on the right job boards.
Post your jobs in multiple locations.
FAQs:
What is the best way to find employees?
The best way to find employees is to test multiple strategies and see what works for your company. You may try posting to Indeed, Glassdoor, and other job boards, checking with career centers at nearby universities, posting jobs on social media, and posting help-wanted flyers.
The employees I've hired all require babysitting. How do I get good employees?
Finding reliable employees is tough. To find good employees, try talking to your best hires. Find out how they found you. See if they have any referrals - people they would enjoy working with. Test many different venues for posting your jobs and see if one of them brings better people. Also, develop a screening process.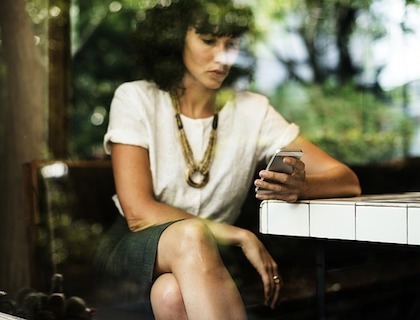 What is the best place to find employees online?
No one applies to my jobs. Any advice on how to get employees to apply?
Get employees to apply at your company by writing job postings that really sell them on your position. Focus on all the best reasons they should work at your company, and limit qualifications and requirements only to the most essential.
How do I know where to find employees that will work hard?
Knowing where to find employees isn't hard. Knowing how to find a good employee is another thing. Try casting a wide net, posting your jobs on popular boards like Indeed. Then look for people who have had tough jobs that require hard work - for instance, someone that spent summers working construction.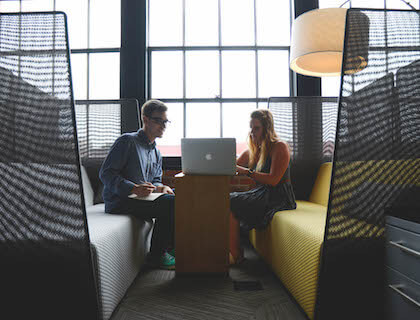 What Are the Best Ways of Finding Employees:
University career centers.
State and local job service sites.
Rival employers (headhunting).
Twitter postings.
My company is growing fast. Where can I find employees quickly?
Post jobs to your company website.
Post available jobs to social media and ask employees to share.
Post to every free job posting site you can find.
Talk to local universities and ask them to put the word out.
Get in contact with recruiters or staffing agencies.
Post help wanted flyers in places where employees hang out.
Put the word out to current employees that you're hiring.
Integrate your company careers page with Google for Jobs.
We just lost a highly skilled employee. Any advice on how to find an employee to replace them?
Look for niche job boards that focus on the particular skill you need to hire for. There's one for almost every industry. To find them, try Googling "job board for [position name]." So, you could try "job board for electricians." Also, put the word out with current employees that you need to fill this position.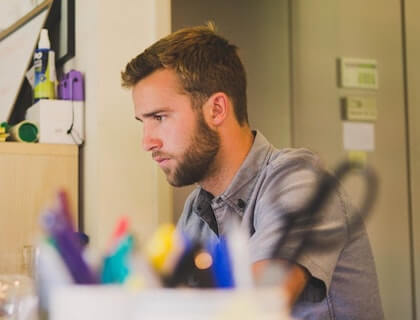 How to Find Good Employees:
Ask where your best employees found you, be sure to post jobs there.
Ask your best employees who they most enjoyed working with at previous jobs, and get in touch.
Post on multiple job boards to make sure your jobs reach a lot of potential applicants.
Use social media to reach passive candidates.
Screen candidates by having them answer tough questions in writing before interviews.
Use a phone interview to further screen.
Have them do a paid try out before becoming a full employee.
I need to hire, but I don't have a big recruiting budget. What is the best way to recruit employees on a low budget?
Try looking for employees to hire in places where it's free or low cost. Sites like Indeed, Glassdoor, Google for Jobs, and Flexjobs are free, or offer free options. Most state and local job service sites are free or inexpensive. Universities will usually help via a career center, and finally, you can post help wanted flyers cheaply.
We just lost several employees. Any advice on how to find new employees?
The best way to find new employees fast starts by looking in many places. This doesn't have to be expensive, as there are many low-cost online boards like Indeed, Craigslist, and Flexjobs. Also, try finding employees via social media like Facebook, get in touch with local resources like state and city job services, and local schools.
I feel like I don't know how to hire good employees. What should I do?
Try lots of different places to advertise your jobs.
Put the word out with existing employees.
Write a job posting that focuses on why good candidates should work for you.
Ask applicants to answer 5 tough questions about the job in writing to screen them.
Do a 15-minute phone interview to screen further.
Ask the top candidates to take a paid test of their abilities.
Have the final candidates do a 1-week tryout before making a final decision.
I need to find employees to hire for seasonal work. Where should I be looking for employees?
There are job boards that specialize in seasonal work, such as Flexjobs, CoolWorks, and Snagajob. Indeed also has a huge reach. College students are often looking for short-term, seasonal work, so reaching out to campuses is a good option.
What is the best way to hire employees if I've never done it?
Advertise your positions on several job boards, like Indeed, that get high traffic.
Ask current employees for referrals.
Check with local resources, such as universities and state job services.
Write a really good job description that focuses on why great people should work for you.
Have applicants answer 5 tough questions about the job in writing - this will screen low-quality ones.
Do a short interview by phone.
Be sure to check that their salary expectations work - ask what they make, and what they expect.
Do paid tryouts before making a final decision.
I need employees in a rural area. What's your take on how to find workers here?
Many people wonder how to find staff, especially skilled workers, in a sparsely populated area. Try advertising in the closest cities, find out if there are universities that local students go to and target them with Facebook ads, and create nationwide ads that focus on the reasons to move to your area.
Do you have tips on how to search for employees if I don't want to post a job?
You can search for employees by using sites like LinkedIn, Indeed, Glassdoor, and AngelList to look at resumes, or that site's equivalent of one. You can also focus on getting referrals from your existing employees, which saves you the trouble of looking for new employees by yourself.
Do you have tips on where to recruit employees for distributed companies?
There are several job boards that specialize in this, such as WeWorkRemotely, Remote OK, Working Nomads, Jobspresso, and EuropeRemotely. Angellist is a great free resource where you can find candidates who are likely to have remote experience. Indeed allows you to post remote work, and many people source remote workers from craigslist.
What are the best ways to recruit employees for jobs I'm not an expert in?
Know exactly what tasks you need this person to do.
If you have employees that know the job, get them involved.
Talk to agencies and get their opinion of how the job would be done, and what skills are needed.
Look for people who have done very similar work before, and test them by having them do a paid work sample.
Hire a freelancer for the position and see how it goes.
Outsource the work to an agency or small company.
I'm hiring in tech/IT. Any tips for how to find the best employees in competitive fields?
The best ways to find employees for your typical job may not work at all when you're in a very competitive market. You may need to get creative and target them with Google ads that relate to searches they'd do while working, try contacting alumni with the right education background at nearby universities and invest in your referral program.
Figuring out how to find good employees to hire in these types of markets can be tough, but it can also push you to think of new ideas that improve your recruiting across the board.
We've got a demanding work environment. Do you have tips on how to find the right employee?
Start by seeing when they've had to do demanding work in the past. When you get applications, send them questions that include one about what their most demanding job was, and ask them to describe why it was demanding and how they dealt with it.
Also, give them a tough task to complete (paid) before hiring them. These practices are some of the best ways to recruit employees in general, but even more important for tough positions.
Any advice on how to find an employee online for the first time?
It's really quite easy. With all the available sites for posting jobs there are plenty of places, including free ones, to post your job. The harder part is hiring the right employee from the many applicants you could get.
What is the best way to find employees for creative work?
A lot of people worry about how to hire employees for a job that requires creativity. It can be tough. You need to be able to judge that they're good at work that may be hard to quantify, and, perhaps more importantly, that you can work with them. Start by looking through portfolios. When you find candidates you like, ask if you can talk to previous clients.
You'll want to talk to clients they recommend, as well as any others you can track down. Specifically, try to learn what working with the candidate was like. Ask how the candidate responded to criticism and requests to make changes. Also, find out how good they were at staying in their budget and on deadline. From there, one of the best ways to hire employees for creative work is hiring them on a contract basis to see how it is working together.
Any advice on how to get employees for creative jobs who are willing to work on a contract basis?
Some of the best places for looking for employees to hire for creative contract work are gig sites like Upwork, 99designs, and CloudPeeps.