How to Find a Qualified Teacher: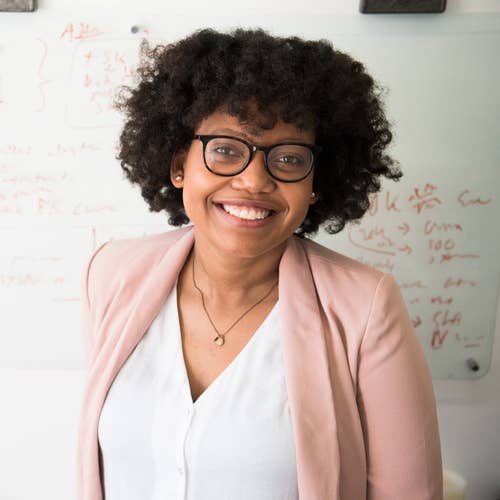 A step-by-step guide to finding top-quality teachers for your school, educational institution, learning center, or tutoring service. Includes a full hiring process that will help you find and hire the best teachers fast.
1.
Determine your needs as an institution.
1.1
Identify your ideal candidate persona.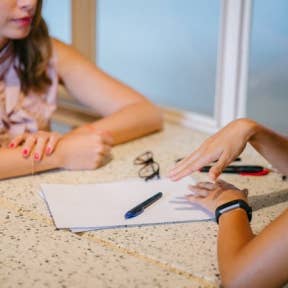 Your candidate persona is a fictional representation of your ideal candidate. To create a proper candidate persona, you'll need to determine the demographics, characteristics, expertise, experience, and qualifications you're looking for.
A candidate persona is a great tool to help you recruit a teacher as it acts as an informative guide when sourcing talent and calculating recruitment metrics like turnover rates and time to hire.
When developing your candidate persona, consider the strengths, skills, experience and individual qualities of your current staff members, and try to find a candidate with complementary attributes.
Differentiate between requirements that are optional and those that are essential in your candidates. You may want to prioritize skills that take time to learn over skills that can be learnt on the job, like a particular eLearning software, for example.
Make sure that you document your candidate persona and share it with your recruitment team. This will help your team remain cohesive throughout the hiring process.
1.2
Research the teaching requirements in your area.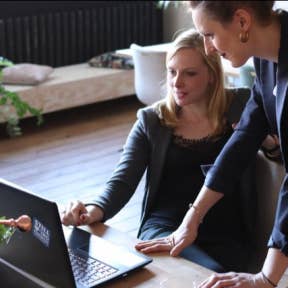 Be sure to check the legal requirements of teachers in your area. Most states require all teachers to have a bachelor's degree, complete a certification program, pass an assessment, and have sufficient practical teaching experience.
2.
Attract the best teachers.
2.1
Convince top talent to work for you.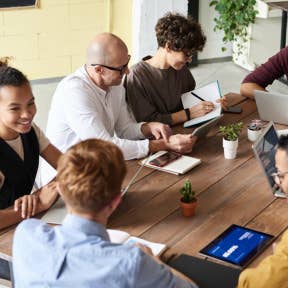 If you want to attract high-quality teachers, you'll need to market yourself as a leader in education. If you're advertising a position in a more traditional school environment, you won't necessarily be able to offer perks like flexible schedules or remote work, so focus on what you can provide, such as opportunities for growth and enrichment.
Speak to current teachers and support staff about their experience working at your school. Find out what they appreciate most about their job and/or environment. They may be able to point out some perks that you've overlooked.
2.2
Write a compelling teacher job post.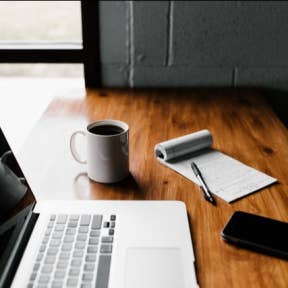 In most cases, your job description will be your introduction to new applicants. You'll want to create a detailed picture of what you offer as an institution and the type of teacher you're looking for. Briefly mention any notable projects or initiatives your school and/or the relevant departments are involved in and how prospective candidates will contribute to these.
Clearly outline the skills, experience, and qualities you are looking for, and also the responsibilities and limitations of the teaching role. In addition, you'll want to highlight any information that will attract top candidates.
Some things teachers value include:
Competitive salary and benefits.
Well-supported teaching environments.
Opportunities for personal and professional growth.
Free workshops.
A degree of creative freedom.
Subsidized courses/additional certifications.
Mentorship opportunities.
Interesting and innovative education initiatives.
Including honest testimonials from current employees in your job post may also encourage candidates to apply.
2.3
Use a teacher job description template to make it easier.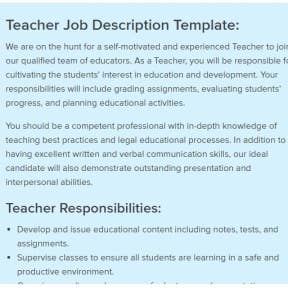 A teacher job description template will provide much of the boilerplate information you'll need, such as the responsibilities and qualifications, making your job a bit easier.
Teacher job descriptions vary greatly depending on the type of teacher and the environment they'll be working in. Listed below are some common teacher job descriptions to help you along.
Popular Teacher Job Descriptions:
3.
Expand educational networks.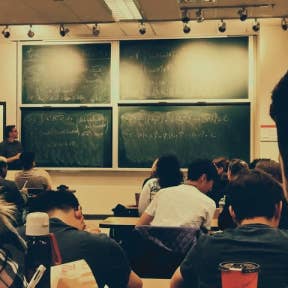 Organizing free and paid workshops is a great way to open up your school to student teachers and educators from neighboring schools. This will help broaden your networks and will ensure you keep abreast of developments in the field of education.
An additional benefit of hosting workshops is that your own staff would need to brush up on their skills and knowledge in order to deliver lectures or lead these sessions.
Regularly hosting workshops and seminars at your school will help you spot emerging talent and also gauge the caliber of teachers who are entering the field.
3.2
Establish a mentorship program.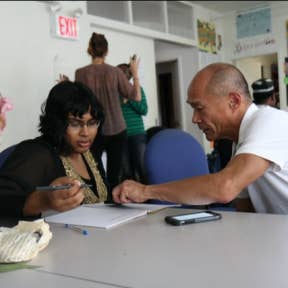 A mentorship program can be an incredibly rewarding initiative for everyone involved. Once you have successfully established the program, you should have direct links to new graduates and be able to engage with them in a relaxed environment.
Get a few of your existing teachers to sign on as mentors.
Partner with neighboring schools, and universities and colleges that have teacher training programs.
Establish links between mentors and student teachers.
Headhunt new and emerging talent in the education field.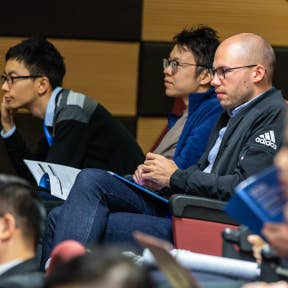 Round up a few of your best teachers and set up booths at job fairs to attract new graduates or those considering careers in education.
Attending job fairs will also give you insight into what other schools are doing to attract the best teachers.
Don't solely focus on student teachers looking for jobs at career fairs. Visit booths where other teachers are stationed and be sure to build connections with them as well.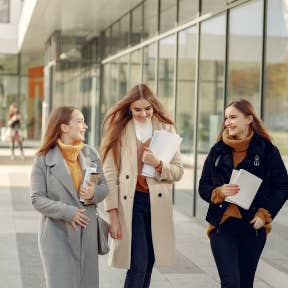 An open day is a great way for potential employees to experience the environment they'll be working in and to get a taste of your school culture.
Ask a few of the senior students to be present at the open day, as those who graduate from your institution often mirror the values, principles, and standards you subscribe to.
Have your open day over a weekend or for a few evenings in the week, when most teachers and/or student teachers should be able to attend.
4.
Advertise the position.
4.1
Post your job to general sites, such as Indeed.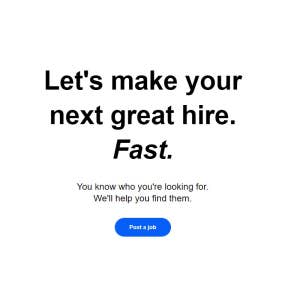 Start by posting to general job posting sites such as Indeed. These are great places to start because they get plenty of traffic and they're free.
4.2
Make sure your job is picked up by Google.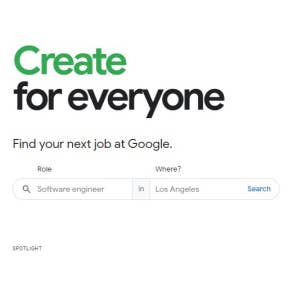 Google for Jobs allows your posting to be seen in search results. This can greatly increase your job visibility. You can get it picked up by Google by having someone properly format it on your website, or by using a service (such as Betterteam) that creates a properly formatted jobs page for you automatically.
4.3
Target job boards dedicated to teaching.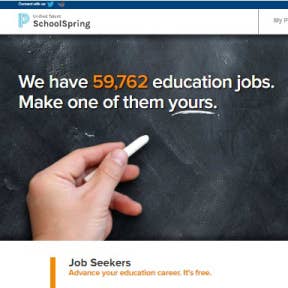 Posting your job on teaching job boards will help you narrow your search for teachers.
4.4
Ask employees for referrals.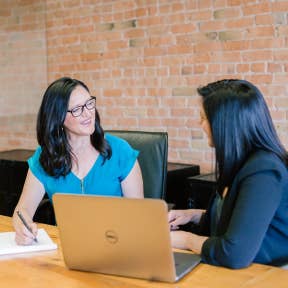 A great way to find and hire a qualified teacher is to ask current employees for referrals. Create an employee referral program to motivate employees to participate in the recruiting process. Essentially, the program offers rewards for any referrals leading to hires. Make sure it is clear to your employees that the teacher they refer should have the necessary skills, qualifications, experience, work ethic, and attitude.
5.
Project a good digital image.
5.1
Use your school's website.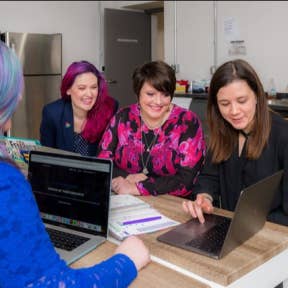 Create a careers page on your school's official website and include vacancy notifications, job descriptions, and application deadlines here. Candidates who are aware of your school and are interested in working for your institution will find this route more personal and effective. Make sure that you systematically update your careers page to include recent positions.
5.2
Share new job openings on social media.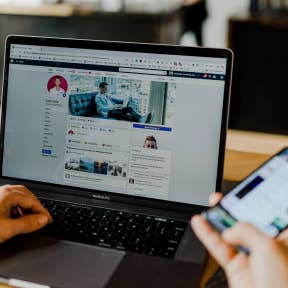 Don't simply post new job openings on social media platforms when searching for teachers. To attract the best talent, your posts should be engaging, informative, and professional. Maintain an active presence on social media and respond to any questions, comments, or queries in a timely manner.
Pay attention to the teachers and/or student teachers who follow you on social media and engage with your posts. You may want to headhunt them later on.
Post multiple times every day, ensuring that 65% of your posts are original and that 35% of your content comes from other sources.
Use images and videos to highlight your school culture, and to showcase the projects and initiatives you are involved in.
Engage as often as possible with your audience by liking and sharing posts.
Ask your current employees to like and share your posts.
For a more active approach, use Facebook and LinkedIn to research and recruit skilled teachers from other schools, and to target recent graduates.
6.1
Read through education blogs to find quality teachers.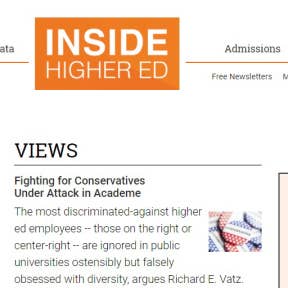 Any teacher who has a blog that showcases their skills, knowledge, and innovative lesson plans, is probably tech-savvy and passionate about education. If you are interested in finding candidates that fit this description, keep up with high-quality blogs.
If a blog or particular article on teaching impresses you, reach out to the teacher in question and tell them more about the position you're offering.
6.2
Attend workshops and seminars on education.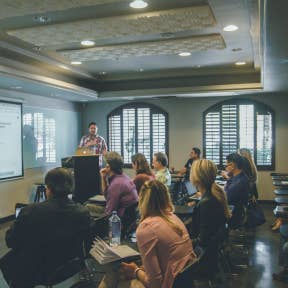 Top-quality teachers ultimately practice what they preach, so you're bound to find top talent in workshops, seminars, and lectures on education.
Workshops and seminars are great places to meet potential hires and to engage with them in low-stress environments.
Looking for passionate teachers? Pay close attention to those who are eager to share resources and who freely offer teaching advice and tips to others.
7.1
Screen your applicants.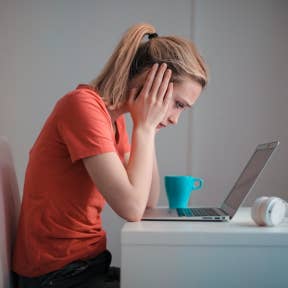 You can screen your applicants by asking a few questions via email. These questions should reveal if the candidate meets your basic requirements, such as teaching experience and a salary expectation that matches what you are offering.
Some example questions to include:
Why did you leave your last teaching job?
Can you describe how you would go about constructing a lesson plan?
What are your best methods for motivating students?
What kinds of extracurricular activities have you been involved in?
What would you consider your greatest achievement as a teacher thus far?
7.2
Ask them to complete a test.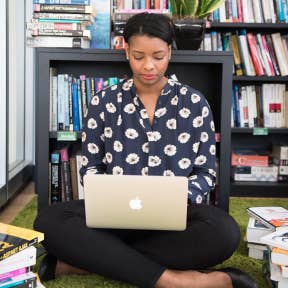 If you are satisfied with the answers to your screening questions, ask each candidate to complete a test for you. Ensure that the test you set aligns with the work they will be required to do in the teaching position. You may want to ask them to develop a lesson plan, teaching resource, or both.
If you're impressed with their lesson plan, ask the candidate to deliver the lesson, or part of the lesson, to a few students or an interview panel.
7.3
Conduct background checks.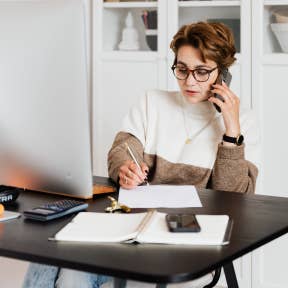 Once you've narrowed your candidate pool, you'll need to conduct background checks to verify their employment history, application details, criminal record, and more. Read our guide to the best background checking services for new hires.
8.1
Conduct in-person interviews.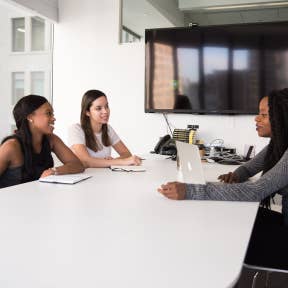 Once your candidates have passed the test and background check, it's time to meet them. A face-to-face interview is needed to solidify your decision and find out more about the candidate's personality. It also gives you a chance to take them on a tour of the school and truly impress them with your offerings.
To ensure complete objectivity, assemble an interview panel comprising a few members of staff and perhaps a student representative.
Prepare specific questions that will reveal the candidate's subject knowledge, teaching and communication skills, and their classroom management techniques.
8.2
Assess lesson delivery and practical skills.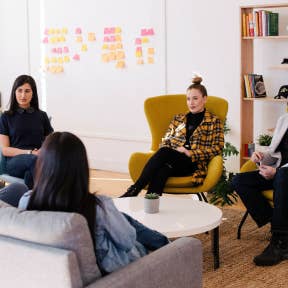 In addition to interviewing the candidate, get them to deliver a lesson during this stage of the recruitment phase, and ask your panel for feedback thereafter.
Interviews are stressful experiences for most job seekers and delivering a lesson to a panel of educators can feel overwhelming. Therefore, this component of the interview will provide further insight into how each candidate performs under pressure.
9.
Hire your new teacher.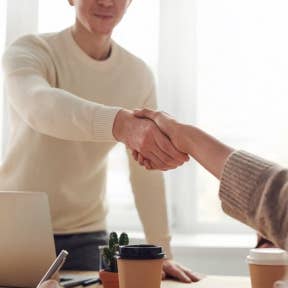 By this stage, you should have a clear idea of which candidate you would like to hire. Phone the candidate to let them know that they have been successful, and then send an email with a formal job offer. Your email should also include the job description, salary amount, additional benefits, and start date.
9.2
Onboard your new teacher.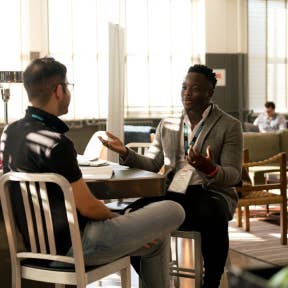 Onboarding is a key final step in the hiring process that is not to be overlooked. Make a good first impression and get the new hire up and running fast by having a detailed and organized onboarding process.
It can take several months for a teacher to assimilate to their new environment. Keep the communication channels open and ensure that they feel adequately supported during this time.
FAQs:
How do you find quality teachers?
How do you attract teachers?
To attract teachers, you'll need to market yourself as a top learning institution where professional growth is possible. Offering competitive salaries and benefits will also grab the attention of teachers in the job market.
Where do teachers look for jobs?
What should I look for when hiring a teacher?
Strong knowledge of teaching methods and legal educational procedures.
Good written and verbal communication skills.
Excellent organizational and leadership qualities.
Excellent interpersonal and presentation skills.
How do you recruit and retain high quality teachers?
To recruit high-quality teachers, you should project the image of an innovative, well-resourced learning institution. In order to retain top talent, keep the lines of communication open between staff, and provide feedback, growth opportunities, and support to all teachers.