Pricing:
Teach Away does not list any pricing on their website but they do provide an outline of their packages. You can contact them directly for more information or request a customized demo.
Packages:
| Package | Features |
| --- | --- |
| Basic Job Post | 1 basic 30-day posting to promote a single vacancy, access to ATS, & 60-day talent pool access after job expires. |
| Premium Job Post | 1 30-day posting to promote a single vacancy, access to ATS, featured job badge, & 60-day access to talent pool after job expires. |
| Multi-Vacancy Job Post | Advertise unlimited vacancies (in one or more locations) in a single job post (custom duration), access to ATS, featured job badge, custom school landing page, feature on country page, dedicated account support, & 60-day access to talent pool after job expires. |
| Academic Year Subscription (for International Schools) | 1-year subscription that includes ATS access, featured job badge, custom school landing page, feature on country page, advertise unlimited vacancies using unlimited job postings, dedicated account support, & yearlong access to talent pool. |
Review:
Established in 2003, Teach Away has grown to be a leader in international recruiting and educational development. The website draws job seekers with its helpful resources such as online training and certification guides, TEFL courses, and teacher certification programs.
Teach Away offers employers access to a fast-growing network of over 1.3 million certified teachers, recruitment resources, as well as a teaching recruitment agency. The platform receives more than 30% of its traffic from the U.S., making it a great place to find local teachers.
Highlights:
Teach Away is a well-established teaching hiring platform affiliated with programs such as Bright Scholar Education Group, Magic Ears, First Leap (Online), Preply, Cambly, Skooli, Gogokid, and more.
Employers can use the site to find licensed teachers, including ESL teachers, college and university professors, vocational instructors, directors, and principals from all over the world.
Immediate access to an impressive network of qualified teachers.
Advertise positions abroad in regions such as the Middle East, Asia, Europe, Africa, Australia, and more.
Advertise local teaching positions for schools located in Northeastern, Midwestern, Southern, and Western U.S.
Caters to all school types, including K to 12 schools, ECE centers, language schools, and e-learning schools.
Provides online courses for student teachers, including a teacher certification program and TEFL courses, which will attract quality candidates with a growth mindset.
The platform hosts online job fairs to network with top talent.
Shortcomings:
Teach Away's pricing is not available on its website.
No multilingual options, which may limit the candidate pool.
Users are not able to delete an account once it is created.
Multiple customers have complained about poor and slow customer service.
Limited customer support options.
Limited exposure to social media and third-party sites.
Reputation:
While there are a limited number of reviews available online, we did find a couple of reviews on Trustpilot and Go Overseas. Teachers and students using the site mostly report positive experiences, with a small portion of reviewers mentioning poor customer service and an outdated job board.
How to Post a Job on Teach Away: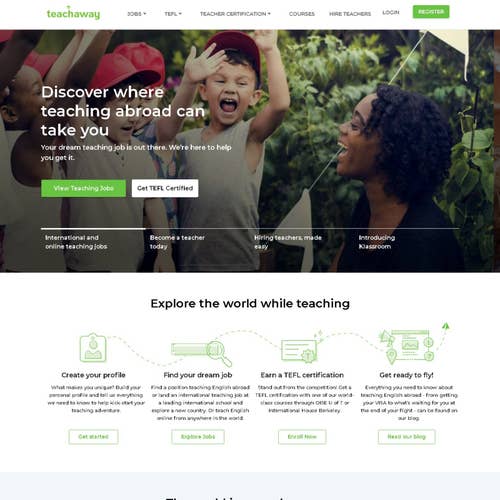 Three easy steps to posting a job on Teach Away.
1.
Posting a job on Teach Away.
1.1
Click on "Hire Teachers."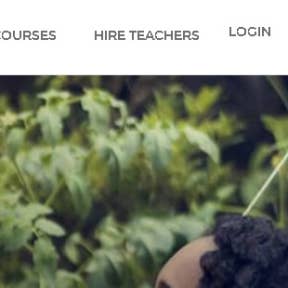 Visit Teach Away and select "Hire Teachers" at the top of the home page.
1.2
Select "Contact Sales."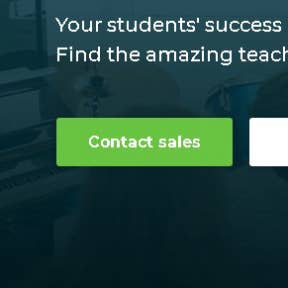 Click on the "Contact Sales" icon.
1.3
Fill in your information.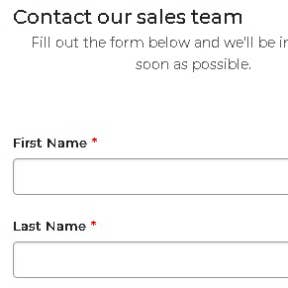 Tell Teach Away about your company and job posting requirements, and a sales consultant will get in touch with you about posting a teaching job on their website.
Teach Away vs. Learn4Good:
Learn4Good allows employers to post a variety of jobs related to education, while Teach Away focuses on teachers seeking employment abroad. Teach Away also grants access to a recruitment agency. Both job boards provide resources for TEFL certification, but only Learn4Good offers a limited free plan.
Teach Away vs. TeachingJobs.com:
Teach Away focuses on recruiting international teachers, whereas TeachingJobs.com caters to the U.S. market. In addition, Teach Away provides extra services like teacher certification and TEFL courses, reassuring employers that they're hiring qualified talent.
Teach Away vs. SchoolSpring:
Both Teach Away and SchoolSpring are both hiring platforms that focus on recruiting teachers. However, the two platforms' target markets are different. Teach Away is designed for teachers who want to work abroad, whereas SchoolSpring only caters to the U.S. job market. In addition, Teach Away offers online resources to help ensure that all candidates are qualified.
Key Information
| | |
| --- | --- |
| Legal Name | Teach Away |
| Founder | |
| Founding Date | Jan 01, 2003 |
| Address | 324-171 East Liberty Street, Toronto, Ontario M6K 3P6 |
| Number of Employees | 105 |
| Telephone | |
| Website | |
FAQs:
Is Teach Away legitimate?
Yes. Teach Away is a reputable business and hiring platform that provides job seekers with access to teaching certification courses in order to work abroad.
What is Teach Away?
Teach Away is an online resource site that caters to both job seekers and employers. The platform provides helpful resources such as certification guides, TEFL courses, and teacher certification programs. For employers, Teach Away offers a job board and other recruitment resources.
How do I create a Teach Away account?
You can create an account by clicking "Register" at the top of the page on teachaway.com. A series of forms will guide you through the rest of the process.
How can I edit a Teach Away job posting?
You can edit your Teach Away job postings by logging into your account and opening each job posting individually.
How can I delete a Teach Away job posting?
Postings can be deleted by clicking the "Delete" button next to the title of the posting in your account.
How much can you earn with Teach Away as an online teacher?
Online teachers earn an average salary of between $15.00 and $22.00 per hour. To get an idea of your potential earnings, use Teach Away's salary calculator.
Does teaching English abroad pay well?
You can earn a decent salary teaching English abroad, but keep in mind that salaries are dependent on your location and qualifications. According to Teach Away, Hong Kong, Kazakhstan, the UAE, and Kuwait are amongst the places offering the highest salaries to English teachers.
How much does it cost to teach abroad?
The start-up costs for teaching abroad vary greatly and depend on a number of factors, such as the country you are relocating to, your daily living expenses, the cost of rent, airfare, and the cost of the TEFL course itself (online TEFL courses are usually cheaper). Do your research before deciding which country to relocate to.
Also, consider online teaching jobs as you can cut the start-up costs to almost zero when you teach online.
What are some Teach Away alternatives?