How to Find Construction Workers: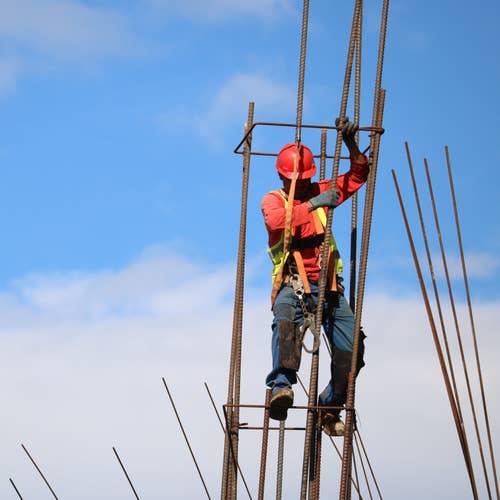 A step-by-step guide to finding top-quality construction laborers for your business. Includes a full hiring process that will help you find and hire the best workers fast.
1.1
Create a targeted construction worker job post.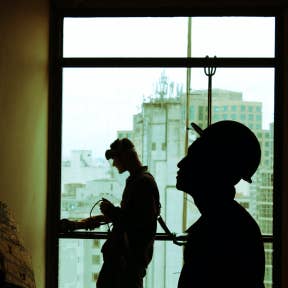 To attract and hire dependable construction workers, write a job post that focuses on the benefits and perks you offer, company culture, and your incentive program. Be sure to highlight whatever you offer that you know is currently a major drawcard.
This may include:
Competitive salaries.
Health benefits.
Safe work environments.
Positive company culture.
Enough working hours.
Career advancement opportunities.
Skills development.
Job security.
1.2
Use a construction worker job description template to make it easier.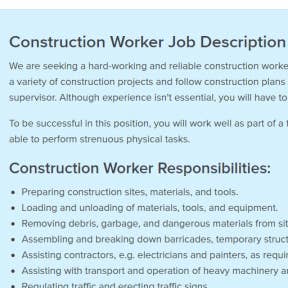 A construction worker job description template will provide you with most of the boiler plate information you'll need, such as responsibilities and qualifications, making your task a bit easier.
1.3
Emphasize career development opportunities.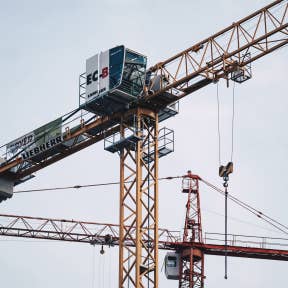 If you're looking specifically for young, qualified construction workers, then you might want to mention the latest technology being used at your company or on-site. A company that uses the latest technology is more attractive to younger generations.
This is because, to them, tech adoption is a major sign of a company's ability to grow and survive, and thus a sign of its ability to offer a secure future.
2.
Post a job ad to the right places.
2.1
Post your job to general sites, such as Indeed.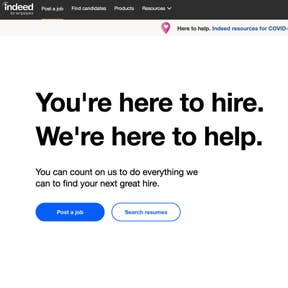 Post your job ad to Craigslist and Indeed. These are general job boards, but they offer a very wide reach and they are often the first stop for construction workers on the lookout for jobs.
2.2
Make use of niche job boards.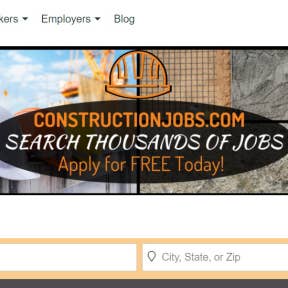 Post your job ad to sites that are targeted towards construction workers and related professions. ConstructionJobs, iHireConstruction, Roadtechs.com, and ConstructionJobForce are good options.
3.
Try innovative recruitment methods.
3.1
Leverage social media.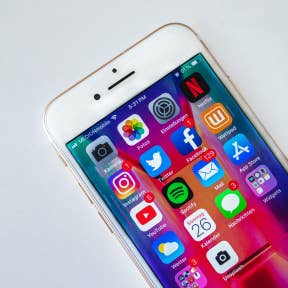 Social media is an excellent tool for promoting your business. Instagram and Pinterest are exceptional for driving traffic to your website through great images of your projects. However, to recruit a construction worker, you need to focus on Facebook and LinkedIn, and you need to alter your approach a bit.
Social recruiting is about promoting your company culture, the benefits you offer, career advancement opportunities, etc. The main aim of using social media for talent acquisition is to show people all the reasons that make working for your company great. And in so doing, the chances are good that you will start receiving more and more applications for vacancies, and that finding a good construction worker will become easier.
Here are a few ways you can use social media to attract your next skilled construction worker:
Set up social media profiles specifically for recruiting.
Post a mix of original and curated content, regularly.
Engage as often as possible with your audience by liking and sharing posts, answering questions, and helping where you can.
Use images and videos to highlight your company culture, quality of construction projects, big clients, etc.
Ask your current employees to like and share your posts.
For a more active approach, Facebook and LinkedIn are particularly good tools if you want to find construction workers to hire. Both can be used to research and actively recruit experienced workers from competitors, identify potential employees working in related fields, target recent graduates and military veterans, or create relationships with trade schools and vocational colleges.
3.2
Create relationships with schools and colleges.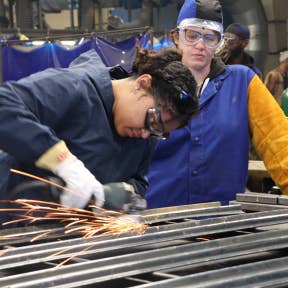 A major challenge in the construction industry today is getting young people interested in a career in the industry. There are many misconceptions among young people about a career in construction. Many mistakenly think that construction is all hard labor, dirty, and technophobic.
They also view construction as nothing more than a job and are unaware of the above-average earning potentials, career advancement opportunities, skills development, etc. It is important to address these misconceptions at the source.
Many contractors are looking at high schools, vocational colleges, and trade schools for recruiting. Recruiters are spending time developing good relationships with these institutions, hosting job fairs, offering apprenticeships, etc. You can identify potential employees early on by gathering referrals from guidance counselors and teachers
3.3
Set up an employee referral program.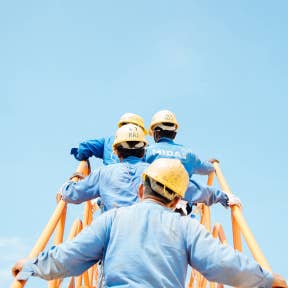 Hiring should never be done only when you need new employees. It should be done all year round. If you only hire when you're desperate for workers, you'll end up employing one or two great workers and a dozen unskilled laborers with bad attitudes.
A good way to keep the hiring wheels rolling is to create an employee referral program. This is a company-wide program that aims to motivate employees to become a part of the recruiting process. Essentially, you ask current employees to refer anyone they know with the right skills, qualifications, work ethic, and attitude. You then offer rewards for any referrals leading to hires.
4.1
Screen your construction worker applicants with a phone interview.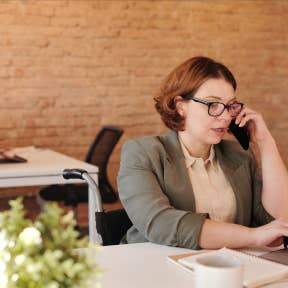 Once you've looked through resumes, invite applicants to a short phone interview. This will help you to gauge who of those are best suited for the position.
Example of questions to ask:
What do you expect for a salary?
Why did you leave your previous employer?
What do you think are your main responsibilities as a construction worker?
Why do you want this job?
Do you work better in a team or alone?
Taking no longer than 15 minutes, the interviews should cover salary expectations, qualifications, and experience.
Listen carefully to every answer.
Note anything that doesn't line up with your requirements.
Be wary of applicants who have a negative attitude or struggle to work as part of a team.
4.2
Conduct in-person interviews.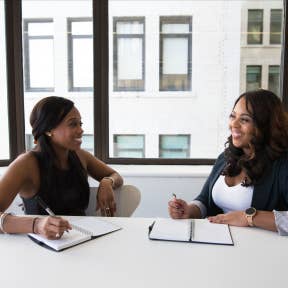 Invite the best of the applicants to an interview either on-site or at the office. This final interview will give you the opportunity to learn a bit more about the applicants and to make up your mind whether they are right for the position.
Apart from their answers to the questions you ask, pay attention to whether or not they were on time for the interview, how they conduct themselves, their physical strength and fitness, etc.
5.
Hire a new construction worker.
5.1
Offer the successful applicant a job.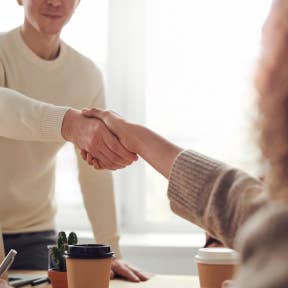 Once you've found a skilled, dependable, qualified construction worker, call them and tell them the job is theirs. After the phone call, send them a job offer letter that explains everything you're offering and what they can expect to happen next.
5.2
Onboard your new employee.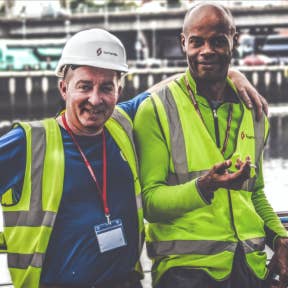 Onboarding is a key final step in the hiring process that is not to be overlooked. Make a good first impression and get new hires up and running fast by having a detailed an organized onboarding process.
FAQs:
How do I find construction workers?
How do you attract new construction workers?
Social media platforms are effective tools for building an attractive employer brand and attracting new construction workers. Your employer brand is essentially your reputation as an employer. It is made up of benefits you offer, company culture, career development opportunities, etc. Social media platforms allow brands to share these insights regularly with a large audience and to build a significant web presence.
Where should I post my construction worker job opening?
How do I find construction workers near me?
Post job ads to local job boards.
Start reaching out to schools and colleges in your area and host job fairs there.
Ask your current employees for referrals.
How do you retain construction workers?
You can retain construction worker employees by offering them enough work hours, ensuring their work environment is safe, treating them with respect, nurturing a positive company culture, providing career advancement opportunities and skills development, and assuring them that their jobs are secure.