Best Software Engineer Job Boards:
*Companies may offer discounted rates for monthly, annual, and bulk packages.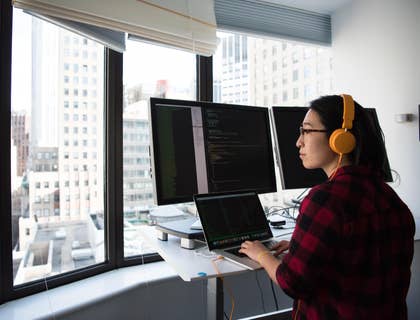 Software Engineer Job Aggregators:
FAQs:
What are the best job boards for hiring software engineers?
Where can I find freelance software engineers?
Where can I find a software engineer?
How much do software engineers earn in the U.S.?
The average salary for a software engineer is around $87,000 per year, depending on the individual's education level and experience. Junior software engineers tend to fall on the lower end of this spectrum.
What companies hire software engineers?
Software engineers can be hired by any company that has an online presence. Examples include Facebook, HubSpot, Airbnb, and Salesforce.
What advice do you have for businesses that need to hire a software engineer?
Ask candidates if you can see their portfolios. An experienced software engineer should be able to show you samples of work that they have done for other businesses or clients.
Find out what kind of qualifications your potential hire has. Did they go to college for formal training? Do they have any industry-recognized certificates? Achievements such as these will help you to determine whether they are properly trained.
Have a conversation about the project or projects that you need them to work on. Talking about your software engineering needs will give your candidates a chance to ask questions and figure out if your job is the kind of opportunity that suits them.