Pricing:
Guru is free to use for finding freelancers. The platform does charge a 2.9% handling fee on every invoice paid. However, users who pay with eCheck or perform wire transfers are eligible for 100% cashback on the handling fee.
Review:
Guru is a user-friendly platform that has excellent tools for finding and managing freelancers. It offers unlimited job postings at no charge and offers 24/7 support, which sets it apart from many freelance job sites.
However, the platform does not match projects with the most relevant talent, so finding the right freelancer for your project will take a significant investment of time, even with the advanced search tools available.
Pros:
Job posting is free.
Employers can post unlimited jobs.
The freelancer search tool is good.
Users are given access to freelancer profiles and portfolios for free.
The platform offers 24/7 support.
Employers can access over 2 million freelancers.
The platform is user-friendly.
The platform has an excellent freelancer management tool.
Cons:
The platform does not offer candidate matching.
It will take a while to find the right freelancer.
There have been complaints about bad customer support.
Reputation:
While Guru seems to have a good reputation among freelance professionals, its reputation among employers looking for freelancers is not so good. It has 1.4 out of 5 stars on TrustPilot, 1.5 out of 5 stars on SiteJabber, and has a Better Business Bureau rating of D-, despite not being BBB-accredited.
However, Guru has a 4 out of 5-start rating and a bunch of recommendations on Facebook.
How to Post a Job on Guru:
Five easy steps for posting a job on Guru.
1.
Posting a job on Guru.
1.1
Click on "Post a Job" on the home page.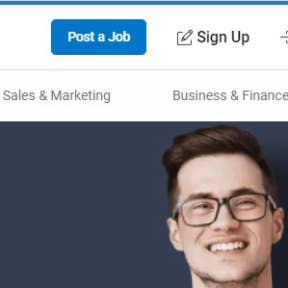 You'll find this just to the right of the center at the top of the Guru home page. The same link can be found in the middle of the home page.
1.2
Create an account with Guru.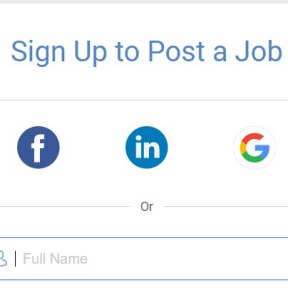 Use your Facebook, LinkedIn, or Google Account username and password to log in to Guru. Alternatively, click on "Sign Up" to create a new Guru account.
Make sure to select the "Employer" option when choosing the type of account you want to open. Then, click on "Proceed."
On the following page, choose the level of security protection you'd prefer. Or, you can click on "Skip for now."
1.3
Start your job posting process.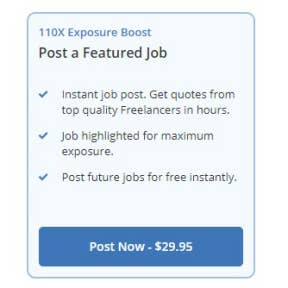 Once you've logged in to your dashboard, click on "Post Now - $29.95" toward the left of the page.
1.4
Fill in all the job information for the posting.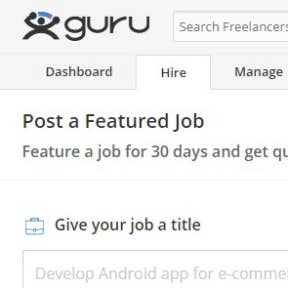 Add all the information relating to the job, including the job title, description, category, and compensation, as well as your posting preferences. When you're ready to proceed, click on "Post a Featured Job."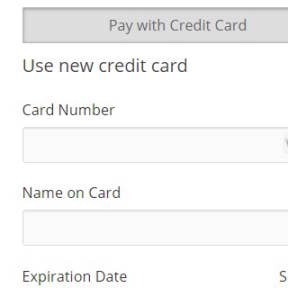 On the following page, click on your method of payment. For this example, we clicked on "Pay with Credit Card." Complete the billing information form and click on "Pay $29.95."
Your job ad will go live once payment has been processed.
Guru vs. Upwork:
Upwork and Guru both offer free job postings but Upwork charges the freelancer on earnings, and Guru charges the employer on invoices. Upwork offers candidate matching and has a better reputation on review sites. However, Guru has a better freelancer management tool.
Guru vs. Fiverr:
While both sites are user-friendly and offer access to profiles, free job postings, and a wide range of professionals, Fiverr is a more popular site and has a better reputation. Both Fiverr and Guru offer 24/7 support, but Fiverr does not have a freelancer management tool.
Guru vs. Freelancer:
Freelancer and Guru both offer access to large and varied talent pools, free posting, and project management tools. Both sites are reputed to have underqualified, unprofessional freelancers onboard. However, Freelancer has a better reputation overall on review sites.
Key Information
| | |
| --- | --- |
| Legal Name | Guru.com |
| Founder | |
| Founding Date | Jan 01, 1998 |
| Address | 5001 Baum Blvd., Ste. 605, Pittsburgh, PA 15213 |
| Email | |
| Telephone | |
| Website | |
FAQs:
What does Guru offer?
Guru is a freelance job board that companies can use to hire freelance writers, designers, programmers, developers, and more.
When was Guru founded?
Guru was founded by Inderpal Guglani in 1998.
What is a milestone on Guru?
Milestones help you break up large jobs into smaller ones, making it easier for freelancers to accomplish one job at a time. Milestones are also used as targets for paying freelancers, ensuring that they don't have to wait until the end of a long-term project to get paid.
What is the scope of work on Guru?
The scope of work describes in detail the nature of the project, key deliverables, milestones, and what the end product should be.
How do I create a Guru account?
To create an account where you can manage Guru job postings, go to guru.com and click "Sign Up" on the top right of the home page. Follow the onscreen prompts to create an account or simply sign in with your Facebook, LinkedIn, or Google Account details.
How can I edit a Guru job posting?
To edit your Guru job postings, log in to your account and open each posting individually. Make sure you save your changes before exiting.
How can I delete a Guru job posting?
You can delete a posting by clicking the delete icon next to the title in your list of active jobs.
How many people use Guru?
Guru claims to have 3 million members worldwide.
What type of professional services will I find on Guru?
What are some Guru alternatives?