Veterans job posting sites are used by employers to reach men and women who have performed military service. There are many sites focused on this purpose.
Special Offer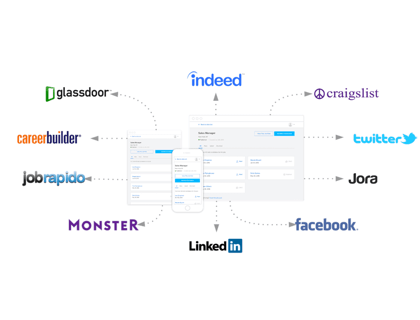 Post Jobs for FREE
Completely free trial, no card required.
Reach over 150 million candidates.
Top 10 Veterans Job Posting Sites:
| Our Rank | Site Name | Posting Options |
| --- | --- | --- |
| 1. | | Free and paid options. |
| 2. | | Free. |
| 3. | | Free and paid options. |
| 4. | | Free. |
| 5. | | Paid, starting at $99.00. |
| 6. | | Paid, starting at $299.00. |
| 7. | | Free and paid options. |
| 8. | | Paid, starting at $95.00. |
| 9. | | Free. |
| 10. | | Paid, starting at $200.00. |
FAQs:
What jobs are available for Veterans?
This depends a lot on what skills you developed during service, but skilled trades, education, healthcare, engineering, logistics, and criminal justice are all common areas for veterans to find work.
Do employers get incentives for hiring veterans?
Hiring military veterans can earn your company tax credits. The Returning Heroes Tax Credit provides incentives of nearly $5,600 and the Wounded Warriors Tax Credit provides incentives of up to $9,600.
What are the benefits of hiring a veteran?
Through their experience in the military, veterans have strong leadership and teamworking skills as well as proven abilities to work with diversity, and also have the proven ability to quickly learn new concepts and skills. Veterans work well under pressure, have integrity, and understand their place in an organization. You will also earn tax credits for hiring veterans.
To get started on hiring a veteran, see our list of veterans job posting sites.
Do you have tips on getting better results from job postings for veterans?
First, be sure that your salary and benefits are in line with market expectations. If they are, review your job posting. It should be written as if your ideal candidate were a customer you're trying to attract. Focus on the things that make your company great to work for and limit requirements to the necessary. Get more help with our job posting template.
Is it worth paying for ads on a veteran job posting site?
It can be. Try free veteran job posting sites first. If you don't get results from those, and you've already improved your job post to be focused on attracting great candidates, try paid job posting sites for veterans. You can figure out which is best for your region and profession by asking veterans you know which sites they use regularly.