Physical Therapy Job Posting Sites Pricing:
We're seeing a price range from free to $325.00 per posting. The paid sites are mostly industry-specific sites, so you know you're getting exposure with the right audience. Free sites like Indeed, however, reach a large number of candidates, so it's usually a good idea to use them too.
Top Physical Therapy Job Posting Sites: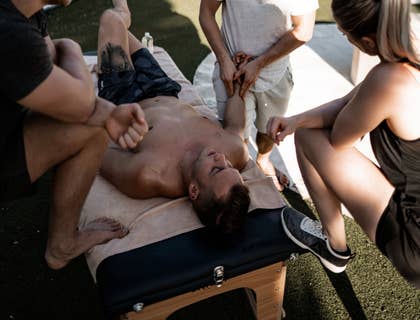 How to Hire Physical Therapists
Learn how to find and hire excellent physical therapists with this step-by-step guide and answers to frequently asked questions.
FAQs:
Where can I post physical therapy jobs for free?
How can I get more responses to my physical therapy job ads?
Be sure to write job ads from the physical therapist's perspective. Why should they be interested in your physical therapy job postings? Why is your job special? Physical therapist recruitment is competitive now, so you'll need to write it almost like it is an advertisement, rather than just a description of the job.
Where should I post corporate physical therapy job adverts?
Corporate physical therapy jobs are usually posted on major platforms like Indeed and Google For Jobs so that they can attract local and national candidates.
Where can I find good physical therapist job descriptions?