Pricing:
Posting jobs on the ReliefWeb job board is a free service for the humanitarian community. Any job opportunities posted on ReliefWeb must be relevant to sectors of humanitarian response.
Review:
ReliefWeb was created by the U.N. to provide the humanitarian sector with free resources and information, including a job portal. Humanitarian organizations in Canada can post job opportunities in French and English, and the site is well-established and trusted.
Some of Canada's most respected humanitarian organizations, such as the Canadian Red Cross, HPIC, and Cooperation Canada, use the job board for hiring. However, the local site WorkInNonProfits.ca has a greater presence in the country and will be better for hiring locally.
Pros:
ReliefWeb offers its services for free.
Users can post jobs and training opportunities.
Posts can be edited or deleted at any time.
The job board is used by well-known and established organizations such as Cooperation Canada, Save the Children, and the Canadian Red Cross.
Pros:
For local hires, Eluta.ca and WorkInNonProfits.ca are better options as they are more established in the Canadian job market.
The platform does not offer access to a resume database.
ReliefWeb has no applicant tracking system features.
Reputation:
We were unable to find any online reviews of ReliefWeb.
How to Post a Job on ReliefWeb: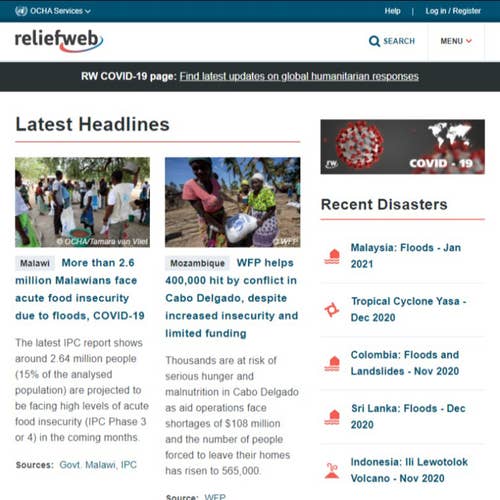 The easy steps for posting a job on ReliefWeb.
1.
Posting a Job on ReliefWeb.
1.1
Click on "Log in / Register" on the home page.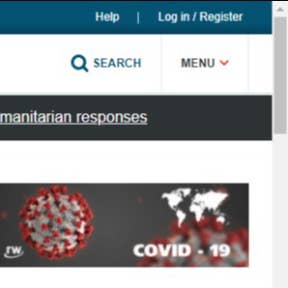 You will find this in the top-right corner of the ReliefWeb home page. ReliefWeb requires users to log in with their Humanitarian ID (HID) account.
Complete and submit the online form.
Confirm your account via email and log in with your username and password.
Go back to the ReliefWeb login page and click on "Log in with Humanitarian ID."
Click on "ALLOW" to give ReliefWeb access to your HID profile.
1.2
Click on "Post a job vacancy."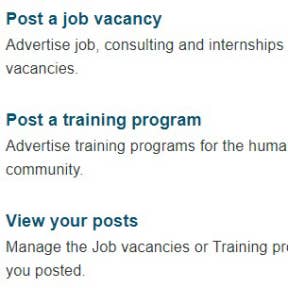 You'll see this on the right side of your dashboard.
1.3
Fill in the submission form.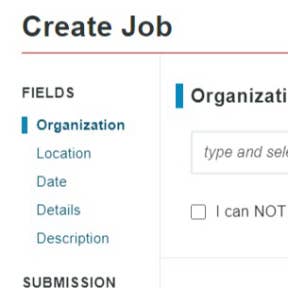 The job vacancy form requires information on your organization, as well as your job location, dates, details, and description. Once you have completed the form, you can preview your job ad, save a draft, or simply click "Submit" to post your job for free.
ReliefWeb vs. Indeed:
ReliefWeb is free and targeted at professionals who are passionate about humanitarian organizations, so there is a clear advantage to using it over Indeed. However, Indeed offers the advantages of a greater reach, resume search functions, and more. Indeed is already being used by CARE Canada, the Red Cross, and the U.N.
ReliefWeb vs. Eluta.ca:
Eluta.ca is a great option for hiring local professionals in the humanitarian sector because it has a wide reach, is affordable, and is convenient. Eluta.ca automatically shares vacancies posted on company career pages. ReliefWeb is well-established and trusted. It is also free but won't reach as many people.
ReliefWeb vs. WorkInNonProfits.ca:
Whereas ReliefWeb is a great option for reaching a global community, WorkInNonProfits.ca is better for reaching local professionals in the humanitarian and related sectors. Job posts can be listed for free in English and French, and the platform uses social media to further promote vacancies.
Key Information
| | |
| --- | --- |
| Legal Name | ReliefWeb |
| Founding Date | Jan. 01, 1996 |
| Address | New York, New York 10017 USA |
| Number of Employees | 25 |
| Number of Customers | 10781662 |
| Email | |
| Telephone | |
| Website | |