The Covid-19 pandemic has increased the demand for home health aides (HHA). Finding compassionate, reliable, and well-trained home health aides can be difficult, especially with discrepancies around classification and certification. Some HHAs assist only with basic tasks, while others are certified nursing assistants (CNAs) with specialized skills.
Special Offer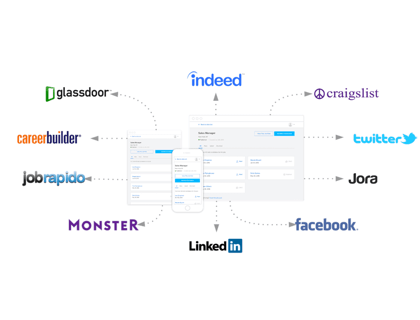 Post Jobs for FREE
Completely free trial, no card required.
Reach over 150 million candidates.
How to Find a Home Health Aide:
1. Create an excellent description.
The demand for home health aides is great, but a lack of qualified candidates can make the hiring process challenging. Whether you're hiring a home health aide to look after your elderly mother, or hoping to attract suitable candidates to your home healthcare agency or group home, writing a precise description that outlines the key aspects of the job, as well as the required experience and qualifications, will help weed out unsuitable candidates.
Be sure to mention your location so interested candidates can map out routes, calculate travel time, or consider relocating if offered the job.
2. Post your job to multiple sites.
Begin by posting your job to free, high-traffic sites like Indeed. You'll also want to make sure your website is picked up by Google for Jobs, as this will help your posting show up in Google's search results.
Posting your home health aid position on healthcare job boards can help you find candidates who have specialized skills and appropriate credentials. Sites like these are especially useful if you're looking for candidates with more than a high school diploma.
You can source home health aides by recruiting graduates from training programs, posting advertisements on local job boards, especially those in and around healthcare facilities, and by posting advertisements on various job sites. Tap into your existing networks and get friends and family to spread the word about your home health aide position as well.
3. Screen your prospective home health aides.
Because home health aides may be working closely with senior citizens, recovering patients, disabled individuals, or children, it is important to run a thorough background check to make sure they have a clean criminal record and that the skills, experience, and qualifications on their resume are accurate.
You can run a background check by using background check services.
Another way to screen potential candidates is to email them a list of basic questions, such as:
How long have you worked as a home health aide?
What kind of training have you completed in the home health aide field?
What certifications and licensing do you have?
Alternatively, you can call applicants and ask these simple questions directly, making a note of their responses.
4. Conduct a phone interview.
Telephone interviews are faster, less stressful, and more cost-effective than in-person interviews. One of the most important qualities in a home health aide is personability, and a telephone interview will give you a better sense of a candidate's personality than an emailed response would. Phone interviews are especially useful when potential candidates reside in other states.
Be sure to review the screening questions and check if their responses are consistent during the telephone interview. Also, enquire about their expectations regarding salary and benefits, and find out why they left their previous job.
Possible questions to ask home health aides:
Why did you leave your last home health aide job?
What do you expect for salary and benefits?
What days and/times are you available to work?
Are you able to work evenings?
Are you able to respond to emergencies?
When will you be able to start?
Can you pass a drug test?
Being a home health aide isn't an easy job. What are some of your coping strategies?
What made you interested in this home health aide position?
Identity any red flags during this interview. If they left their previous job because of issues that will be present in the position you're offering, for example, having to respond to emergencies at all hours of the night, this candidate won't be a good fit. If their salary or benefits expectations don't align with yours, it's probably time to cross them off the shortlist.
Take note of why they're interested in the job, and reiterate the particulars they find most enticing.
5. Conduct an in-person interview.
Now that you've screened your candidates and narrowed down the applicant pool even further, it's time to meet your home health aide. Make sure they're on time and that they present themselves well. If possible, have the person they'll be caring for sit in on the interview and ask questions of their own. Initial meetings can be a bit formal and tense, but it's usually a good sign if they like each other.
Take the candidate on a tour of the house or care facility and walk them through what a typical day might entail. If the job includes physical tasks like lifting clients, being on their feet all day, moving heavy items, etc., make sure the candidate can perform these tasks. Encourage them to ask questions and pay attention to the type of concerns they have.
The in-person interview is your chance to really sell the job to them, so be sure to remind them of the benefits you offer. Have a look at our Home Health Aide interview questions for some inspiration.
6. Make an offer.
Once you've found the ideal home health aide, you'll want to make them an offer fairly quickly, as they may have other prospects to consider. This is often best done in an informal call first, followed by a letter or email that provides the job description, salary, and benefits information.
FAQs:
Where do home health aides look for jobs?
What do home health aides do for their patients?
The duties of home health aides depend on the needs of the patient, as well as the qualifications and/or training of the home health aide. However, they typically assist with daily tasks like bathing, changing clothes, and performing various tasks around the house or facility, but they may also perform extra duties such as administering medication and checking vital signs.
How much do home health aides charge per hour?
Home health aides charge between $16.00 and $30.00 for their services.