How to Find a Certified Nursing Assistant (CNA):
A step-by-step guide to finding top quality certified nursing assistants (CNAs) for your hospital, skilled nursing facility, home health aide agency, or assisted living facility. Includes a full hiring process that will help you find and hire the best candidates fast.
1.
Attract the best certified nursing assistants.
1.1
Sell your healthcare or nursing facility.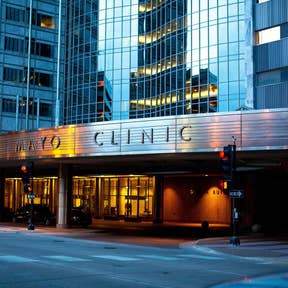 What sets your facility apart from others? Think about what you can offer certified nursing assistants that they would not necessarily find at a different workplace, and write them down.
Some things certified nursing assistants value include:
Fair compensation and bonuses.
Decent working hours.
Comprehensive health insurance.
A good retirement plan.
Paid vacation time.
Proper training and regular feedback.
Career advancement opportunities and ongoing education.
Ask existing healthcare workers what they value most about their current job. They may be able to mention perks you've overlooked.
The compensation and additional benefits you offer certified nursing assistants reflects a deeper workplace culture and tells prospective candidates how much you value employees, so choose your words carefully.
1.2
Write a compelling certified nursing assistant job post.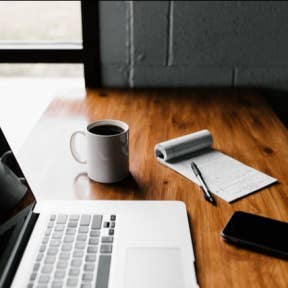 In your job post, point out the key aspects of your healthcare facility, paying special attention to why certified nursing assistants would want to work for you.
List the responsibilities of the position, as well as the skills, characteristics, qualifications, and certifications all applicants should have. If they'll be required to work with billing, health, and electronic medical record software (EMR), be sure to mention this.
Provide a clear and honest list of all the duties, requirements, and limitations of the role. Be as transparent as you can. If there are any unfavorable aspects of the job, list them.
Be clear about the certifications and experience candidates should have. A certified nursing assistant may be an entry-level job, but hospitals require candidates with more experience, who have a CNA 2 or 3, while nursing homes would employ candidates who only hold a CNA 1.
1.3
Use a certified nursing assistant job description template to make it easier.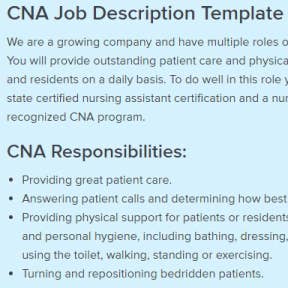 A certified nursing assistant job description template will provide much of the boilerplate information you'll need, such as responsibilities and qualifications, making your task a bit easier.
2.
Advertise the position.
2.1
Post your job to general sites, such as Indeed.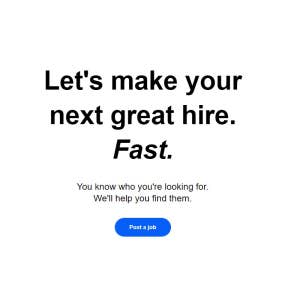 Start by posting to general job posting sites such as Indeed. These are great places to start because they get plenty of traffic and they're free.
2.2
Make sure your job is picked up by Google.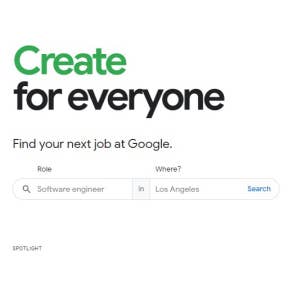 Google for Jobs allows your posting to be seen in search results. This can greatly increase your job visibility. You can get it picked up by Google by having someone properly format it on your website, or by using a service (such as Betterteam) that creates a properly formatted jobs page for you automatically.
2.3
Target dedicated job boards for healthcare professionals.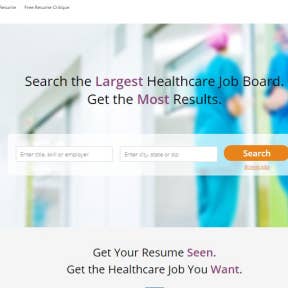 This will narrow your search to certified nursing assistants who might be a more suitable fit. Use a job posting site for nurses to advertise vacancies.
2.4
Build a good reputation.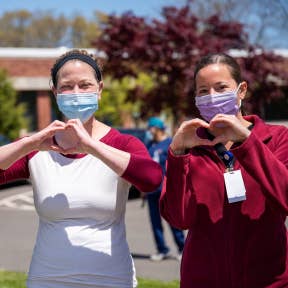 When word spreads that your healthcare institution is a place where certified nursing assistants are valued, receive good mentorship, support, and excellent growth opportunities, suitable candidates will be lining up for a position at your institution.
Carry out regular surveys to find out what current employees think about your facility.
Run a Google search to find out what patients and staff are saying about your facility.
Set up social media accounts where you can share aspects of your facility with the public, and also connect with possible patients and employees.
2.5
Recruit candidates directly from vocational schools.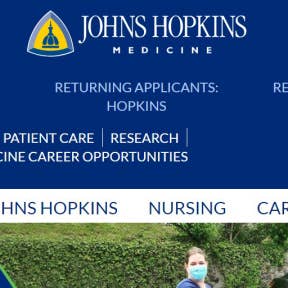 By creating pipelines from CNA programs in your area, you'll have first pick of new certified nursing assistants.
2.6
Ask employees for referrals.
A great way to find and hire a certified nursing assistant is to ask current employees for referrals. Create an employee referral program to motivate employees to participate in the recruiting process. Essentially, the program offers rewards for any referrals leading to hires. Make sure it is clear to your employees that the CNA they refer should have the necessary skills, qualifications, experience, work ethic, and attitude.
In addition to your referral program, tap into your personal and professional networks to get the word out about your certified nursing assistant position.
2.7
Use traditional advertising.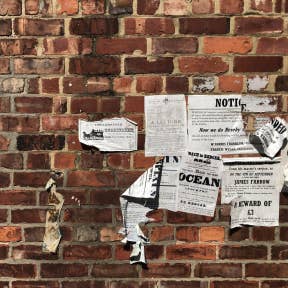 Most job seekers have turned to the internet to find posts that will advance their careers, but traditional advertising still works. Find local job boards near healthcare facilities, nursing homes, and long-term care facilities where you can post your flyers advertising the vacancies for certified nursing assistants.
No responses after a week or more? If you haven't received responses to your advertisements after a week, you may want to rethink their placement. For the best results, find job boards in areas with high foot traffic.
3.1
Screen your applicants.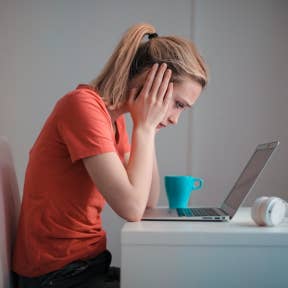 Before spending time and money scheduling interviews and running background checks, you'll want to screen potential candidates to weed out the unqualified ones. A simple way to do this is by sending an email asking a few basic questions, such as:
When and where did you complete your training?
How long have you been a certified nursing assistant?
Where have you worked or where did you complete your internship?
Are you available to work early and late shifts, including weekends?
Do you hold any additional certifications related to the position?
If you're worried that your applicants may not be responsive to an email, you may want to try delegating someone to make short phone calls to ask these questions.
3.2
Conduct background checks.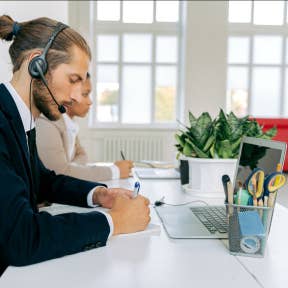 Certified nursing assistants undergo background checks prior to obtaining their certification, but it is always a good idea to run another check during the recruitment phase.
Once you have narrowed down the pool of applicants by screening them, it is recommended to conduct background checks to verify details like employment history, criminal record, qualifications, and more. There are several software platforms that offer background check services you can use to do this.
Certified nursing assistants are required to pass a state exam and should be listed on the state registry, so be sure to check whether candidates meet these requirements. Additional credentials may be required in certain states.
3.3
Conduct a phone interview.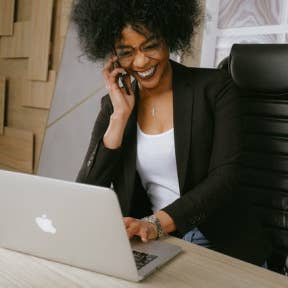 In-person interviews are costly and time-consuming, so conduct a telephone interview before deciding to meet with prospective hires.
At this point, you should also discuss salary, compensation, additional benefits, and growth opportunities with the applicant. Try to determine their reason for leaving their previous job or career field.
Some questions to ask include:
What inspired you to become a certified nursing assistant?
What are the most important aspects of this job?
How will this position help you achieve your ultimate career goals?
What days and/or times are you available to work?
Are you available to work evenings/respond to emergencies?
Can you pass a drug test?
How would you deal with uncooperative patients?
What salary and benefits do you expect?
Are you prepared to attend further training?
Do you speak any additional languages?
Empathy, emotional stability, and compassion are integral qualities in certified nursing assistants, but they may be difficult to gauge over a telephone interview. However, important factors like communication skills, patience, and respect may be observed in this interview.
Use the telephone interview to review the answers candidates provided to your screening questions. If their responses are completely different, this is a red flag.
3.4
Conduct an in-person interview.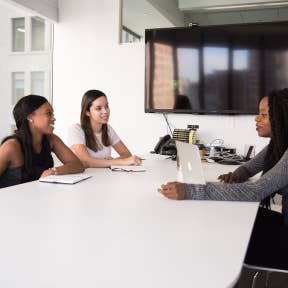 The in-person interview is a crucial stage when hiring a certified nursing assistant. Pay attention to their professionalism and the pride they have in their profession. Do they speak sincerely when they describe their motivations for pursuing their career? Do they exhibit a strong desire to help others?
Ask questions that demonstrate emotional resilience, mental fortitude, patience, and compassion, and those that test their skills and overall preparedness for the role.
Use the in-person interview to not only ask your questions and gauge how suitable each candidate is for the role, but also to impress them with a tour of your facility.
Walk candidates through a typical day at work, reiterating all the tasks they would be required to do. Be sensitive to their reactions and encourage them to ask questions and raise any concerns. Also pay attention to aspects of the job they are most interested in, and elaborate on these.
Lastly, you'll want to go over the salary structure, working conditions, and discuss the shifts they'll be required to work.
Explain the workplace culture and values, emphasizing opportunities for growth and development, and going over any benefits the candidate finds particularly enticing.
4.
Hire your new certified nursing assistant.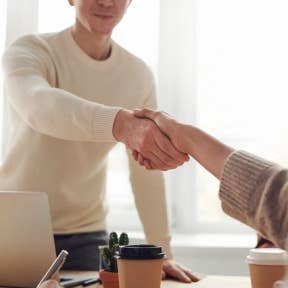 Once you have found the perfect person to fill the position of certified nursing assistant, you'll want to make an official job offer before they lose interest. The demand for certified nursing assistants is high, so the candidate may be weighing other offers. This is often best done in an informal call first, followed by a letter or email that provides the job description, salary, and benefits information.
4.2
Onboard your new certified nursing assistant.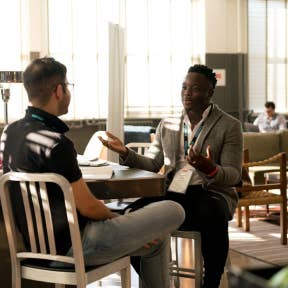 Onboarding is a key final step in the hiring process that is not to be overlooked. Make a good first impression and get the new hire up and running fast by having a detailed and organized onboarding process.
FAQs:
What is a certified nursing assistant?
Certified nursing assistants work in various settings such as hospitals, nursing homes, hospices, correctional facilities, and long-term care facilities, where they provide basic care and support to patients.
How do I find a good certified nursing assistant?
How much do certified nursing assistants make an hour?
According to the U.S. Bureau of Labor Statistics, certified nursing assistants can expect to earn around $14.77 per hour.
Where do certified nursing assistants look for jobs?
Is it difficult to hire certified nursing assistants?
The demand for certified nursing assistants is high, but it can be difficult to retain them as the job typically entails long hours and low salaries.